10 important things you should know about American Beacon AZSYX mutual fund
Updated: October 03, 2022
10-year return above the benchmark
No sales load or distribution fees
Low net assets
3-year return below the benchmark
5-year return below the benchmark
High expense ratio
Together with FinMasters
Stock Calculator
Do you ever second-guess yourself for not investing in a certain stock? It's time to find out what you could've made.
Before we start: if you're looking for AZSYX "stock" price, you can quickly find it out by visiting Finny and typing "AZSYX quote". If you're looking for a quick scoop on AZSYX "stock" (price chart, key stats, buy or sell analysis and holdings), go to Finny and look for "AZSYX". You'll get all this info in one place.
Are you looking to buy or sell AZSYX? Or perhaps you're looking for AZSYX fact sheet, and learn about its alternatives? If so, you came to the right place.
In this AZSYX mutual fund review, we'll address key questions our readers have been asking us about this fund, above and beyond what you can find in its prospectus, and on Morningstar or Yahoo Finance.
Here is what you'll be able to find in this review:
Fact Sheet: AZSYX performance, returns, expense ratio, holdings and dividend yield;
Analysis: AZSYX buy or sell; the pros and cons of investing in AZSYX mutual fund;
Alternatives: other ETFs and mutual funds you should consider as alternatives to AZSYX.
And here is the list of questions we'll answer:
So let's start. Scroll down to the question that interests you the most.
Fact Sheet
1. Describe American Beacon Funds: American Beacon Zebra Small Cap Equity Fund; Class Y Shares (AZSYX).
The Fund seeks long term capital appreciation. Ordinarily, at least 80% of the Fund's net assets are invested in equity securities of small market capitalization U.S. and foreign companies. These companies have market capitalizations similar to the market capitalizations of the companies in the Russell 2000 Index.
2. What are AZSYX top holdings?
AZSYX has 266 stock holdings and 0 bond holdings .
The top 10 holdings represent 18.32% of total assets. Here are the top holdings:
| Name | Symbol | % Assets |
| --- | --- | --- |
| Emergent BioSolutions Inc | EBS | 2.17% |
| Kelly Services Inc Class A | KELYA | 2.13% |
| Rush Enterprises Inc A | RUSHA | 2.13% |
| Insight Enterprises Inc | NSIT | 2.10% |
| Enstar Group Ltd | ESGR | 1.95% |
| LCI Industries Inc | LCII | 1.64% |
| Rent-A-Center Inc | RCII | 1.63% |
| Otter Tail Corp | OTTR | 1.55% |
| Patrick Industries Inc | PATK | 1.51% |
| Phibro Animal Health Corp Class A | PAHC | 1.51% |
3. What is AZSYX performance? What are AZSYX historical returns?
AZSYX has generated the following returns:
1-month return is 8.29%;
3-month return is 2.65%;
1-year return is -5.74%;
3-year return is 9.26%;
5-year return is 9.38%;
10-year return is 11.17%.
4. How many up and down years did AZSYX have historically?
In the last 10 years, AZSYX had 7 up years and 2 down years.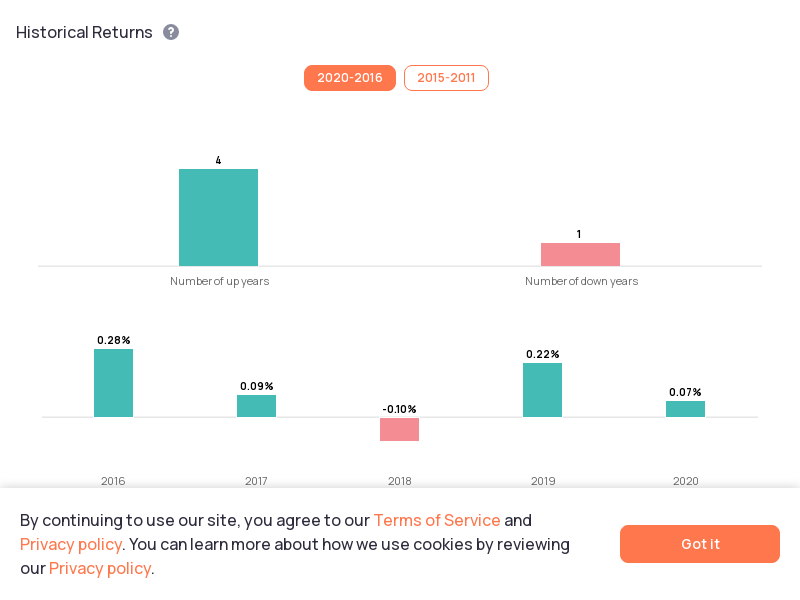 6. What is AZSYX minimum initial investment amount?
AZSYX minimum initial investment amount is $100.00K.
7. Does AZSYX have any sales loads or 12b-1 distribution expenses?
AZSYX 12b-1 distribution fee is 0. AZSYX front-end sales load is 0. AZSYX back-end sales load is 0.
Analysis
8. What is Finny Score? buy or sell?
Finny Score is 33. Our quantitative analysis shows 2 reasons to buy and 4 reasons to sell it, resulting in the Finny Score of 33.
9. What are the pros of investing in AZSYX? What are AZSYX buy reasons?
The following are AZSYX strengths from our perspective:
AZSYX 10-year return is 11.17%, which is in line with the 10-year return of the benchmark index (Russell 2000 TR USD), 11.19%.
Good news: this fund does not have 12b1, front-end or back-end sales fees.
In the AZSYX review, we covered AZSYX key stats
(return, performance, yield, expense ratio, and holdings),
buy and sell analysis, and alternative investments
. If this review was helpful to you, feel free to check out other
mutual fund
and
ETF
reviews.