🕸️
A better future internet is approaching. It's called web3.
The Gist
Good day to you! According to the National Association of Realtors, what percent of US homes sold in September were on the market for less than a month? a. 46%, b. 66%, c. 86%. Follow the 🌊 below for the answer.
Today we cover these trending money topics:
The government wants your $1 million dollar mortgage
What is Web3 and why it matters
Last call: tax breaks before they're gone
HOUSING MARKET
The government wants your $1 million dollar mortgage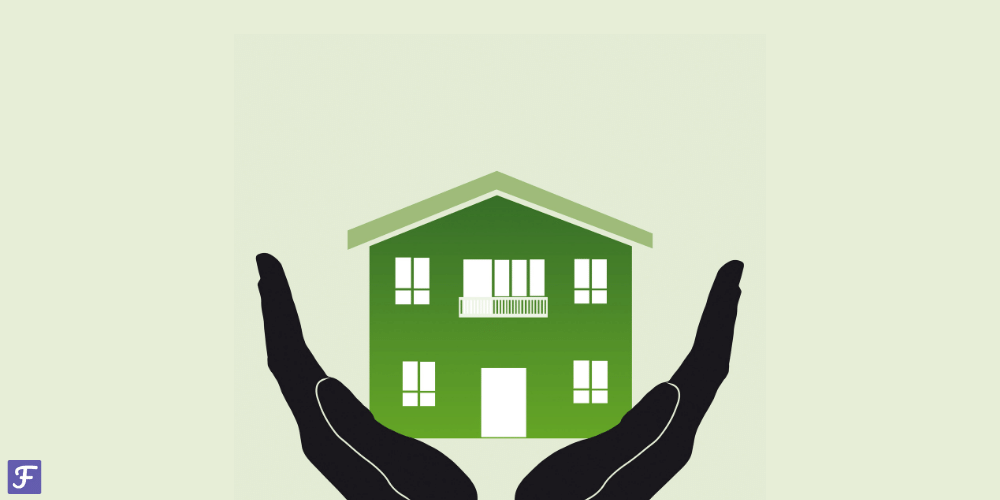 Did you know that about 50% of US mortgages are backed by a GSE (Government Sponsored Enterprise) of some kind? Whether it be FHA, VA, USDA or plain ole' Fannie Mae or Freddie Mac, there's no doubt that federal backing plays a huge role in the US housing market.
In 2022 though, the total value of loans under their supervision could increase noticeably as the cap on mortgage balances is being forced upwards with rising home prices.
The logistics
Even though it might seem like the government has access to limitless money and can easily jump-start the figurative money printer at any given time, they still have parameters on the size of mortgage these organizations can back.
The limit for 2022 now sits at around $647,200 for mortgages in "most" parts of the country, with the flexibility to extend all the way to $970,800 in "higher-cost" markets. Yes, the federal government will now back mortgage loans of nearly $1 million.
However, housing prices have been on the rise, subtly nudging the MBS (mortgage-backed securities) market to jump—getting GSEs to ask "how high?"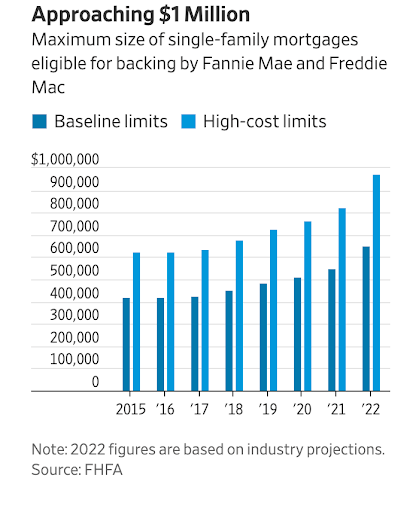 The new $1 million ceiling
These limits are adjusted annually, as one could argue they should be to account for housing price increases. And the following year could bring more of a buoyant spike, as housing prices have been rising at record rates—up 16% at the end of Q3 vs. the prior year to $363,700.
These adjustments come at a time when these agencies' market share has been growing substantively too, with Fannie and Freddie now having a hand in over 57% of new mortgages in 2021, compared to 42% in 2019.
The bigger picture
This increase to the one million dollar mark by these agencies could make it cheaper and easier for some borrowers to buy a home. But with that, some may beg the question, how much of a role should the government be playing in our mortgage industry, and how much is too much to back?
🔎 Take this quiz-based microlesson if you want to zoom in on some mortgage basics:
FUTURE TECH
What is Web3 & why it matters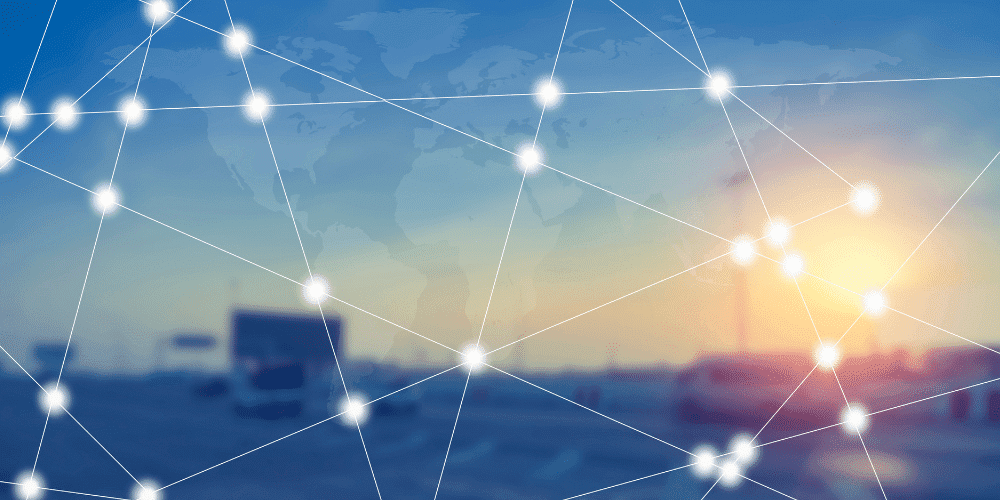 Technological advancements are happening all the time, and at an increasingly faster rate as our innovations compound upon one another.
One of those technologies on the rise is the concept of web3—the impacts of which could be far-reaching, not only for investors but a new and better future internet.
The idea behind web3
We live in web 2.0 now. This is the internet era filled with bountiful resources and tons of easily accessible information and people alike. The problem is, it's centralized by what we could dumb down to something like "big tech." Example: Twitter can censor what someone tweets.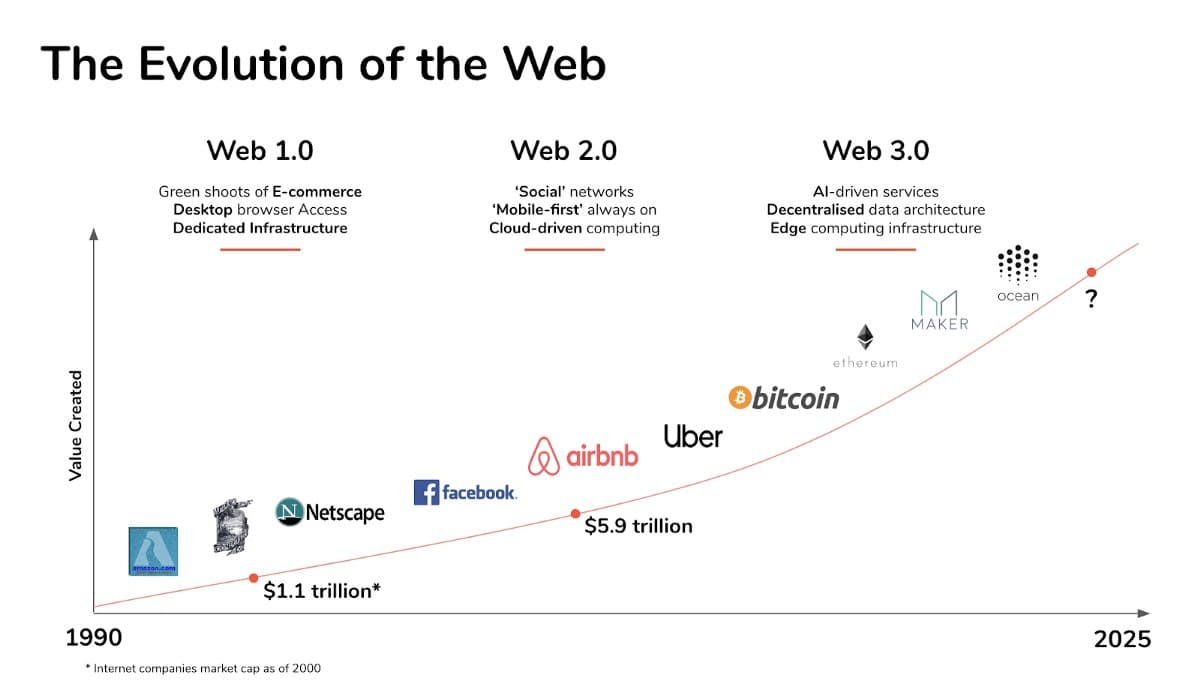 Source—Fabric Ventures
Based on decentralization. In web 3.0, however, there is no central power that controls decisions and so tweets couldn't be censored. Also, intermediaries like banks would be bypassed, minimizing transactions costs; and our personal data would no longer be monetized to the extent it is now, with the end goal being more freedom for us layman users.
Simply defined. Web3 means a decentralized app that's run on the blockchain, specifically the Ethereum blockchain. That means it's open-source and extremely efficient because anyone can participate—the community is the one with the power.
Web3 doesn't equal crypto. While it's true that lots of folks in the crypto space are also the ones talking about web3 right now as crypto is the first use of the blockchain technology, web3 advocates are focused on the blockchain tech itself and its far-reaching future potential.
Future implications
Web3 elicits a more democratic internet where the governance structure is one of mutual ownership and there's no risk of being blocked or denied access to services.
NFTs as a marketplace of digital assets and creative expression is an example that the movement towards web3 has begun. But only pieces of web3 exist today and much more needs to be done to build and scale the technology behind the aspirational vision.
Just as we've seen companies readying for web3, like Coinbase, rise to power, there's no doubt we'll see similar trajectories for companies with vested interests in this area of technology. While it is an entirely new frontier that would take some studying to truly understand, it could present a promising opportunity even in today's traditional markets.
💡 Related companies and funds: Blockchain ETFs, such as Global X Blockchain ETF ($BKCH), Siren Nasdaq NexGen Economy ETF ($BLCN), Amplify Transformational Data Sharing ETF ($BLOK), and companies such as Coinbase ($COIN)
SPONSORED BY DOLLAR FLIGHT CLUB
Travel more for less

Dreaming of your next adventure?
Try Dollar Flight Club for just $1 if you sign up in the next 12 hours. Their 1 million members save 90% on round-trip flights. Don't miss out on deals like Hawaii from $111, business class to London from $839 and many more.
TAXES
Last call: tax breaks before they're gone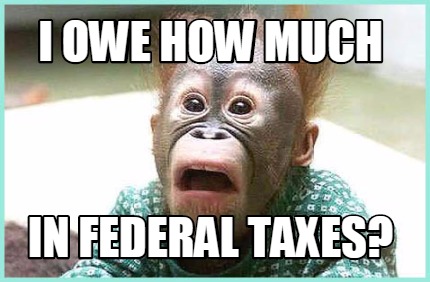 The number one tax loophole? Don't make any money. Oh right, that's probably not a good idea. Okay, the second best tax break has to be making less money then, right? Close, the key is actually to just look like you did.
As deceptive as that sounds, it's an entirely legal thing to do, and the IRS is openly inviting us to reduce our taxable income every year. It's literally written into the tax code on purpose. With this in mind, tax breaks are also transitory sometimes and need to be eaten while hot.
Pandemic-related tax breaks that are expiring:
Stimulus checks: Payouts from the third stimulus payment were phased out with income brackets, meaning you might not have qualified if you made too much in 2020. However, if your income in 2021 was reduced enough to drop you below the threshold, you could be due more money.
Child-tax credit: Similar to stimulus checks, child tax credits were amended and adjusted upwardly during the pandemic, with the $1,600 or $1,000 extra per child set to expire in 2021 barring an extension. If you missed out on this due to a higher income that dropped in 2021, you could stand to benefit on your taxes.
Charitable giving: The charitable giving deduction is up this year, doubling from a $300 limit for those who didn't itemize their deductions last year to $600 this year. This deduction will be what's classified as "below the line" and reduce your taxable income, as opposed to your adjusted gross income.
🤔 Want to review what's tax-deductible and what's not? Put your skills to the test:
📊

ASHU'S CORPORATE CORNER
Today's Movers & Shakers
Vaccine makers are volatile this morning after reports from Moderna (-6%) stating current vaccines will be less effective against Omicron while Oxford University said there is no evidence that current vaccines will be less effective. Regeneron is down 2%, Pfizer up 2%, BioNTech (-6%) and Novavax (+3%)
Dollar Tree (-5%) was downgraded by GS as the stock (per GS) is overvalued
SolarEdge (-6%) was downgraded by MS as the sell-side firm said that the stock is fair-valued
Facebook, now Meta (-3%) is trading slightly lower after the UK's regulator told the firm they must sell their gif sharing platform Giphy
Beyond Meat (-6%) and Oatly (-7%), two plant-based food products firms, were given tepid ratings by HSBC due to increased competition
This commentary is as of 8:41 am PDT.
🌊

TRENDING ON FINNY & BEYOND
Answer: 86% of US homes sold in September 2021 were on the market for less than a month (National Association of Realtors)
Is estate planning on your mind but you haven't really done anything about it? Check out Trust & Will*—they make the process of setting up your will, trust or nomination of guardianship as simple as possible (Trust & Will)
Don't think of it as leaving Twitter. Jack Dorsey's going all in on crypto (Protocol)
Finny lesson of the day. With web3 running on the Ethereum blockchain, learn about what the Ethereum platform is and how it works:

How did you like Finny's The Gist today? (Click to vote)
Finny is a personal finance education start-up on a mission to make your money work for you. We offer a personalized learning experience through bite-size, jargon-free lessons, money trends & insights and investing tools.
The Gist is Finny's twice a week (Tues & Thurs) newsletter covering personal finance & investing insights and money trends. Finny does not offer investment and stock advice. The editorial team: Chihee Kim, Austin Payne. Ashu's Corporate Corner is brought to you by Ashu Singh.
*Sponsors or advertisers offer unique consumer services. We're thankful for their support as we work to make financial education accessible and easy to as many people as possible! If you're interested in sponsoring The Gist, please reach out to us.
And if you have any feedback for us, please contact us.
Calling all personal finance creators and writers
Would you be interested in writing Finny Bites, fully attributed to you? If so, we want to hear from you: send us an email and we'll be in touch!