👊
Busting ETF investing myths
The Gist
Happy Trivia Thursday. Can you guess what the motto on the first US coin (designed by Ben Franklin) in 1787 was? a. To Each, Her Own, b. In God We Trust, c. Mind Your Business. Check the "Trending" section for the answer.
Here are the money topics for today:
Myth-busting ETFs
Time for your homeowners' insurance checkup
Considering living abroad? Check these spots
INVESTING
Myth busting ETFs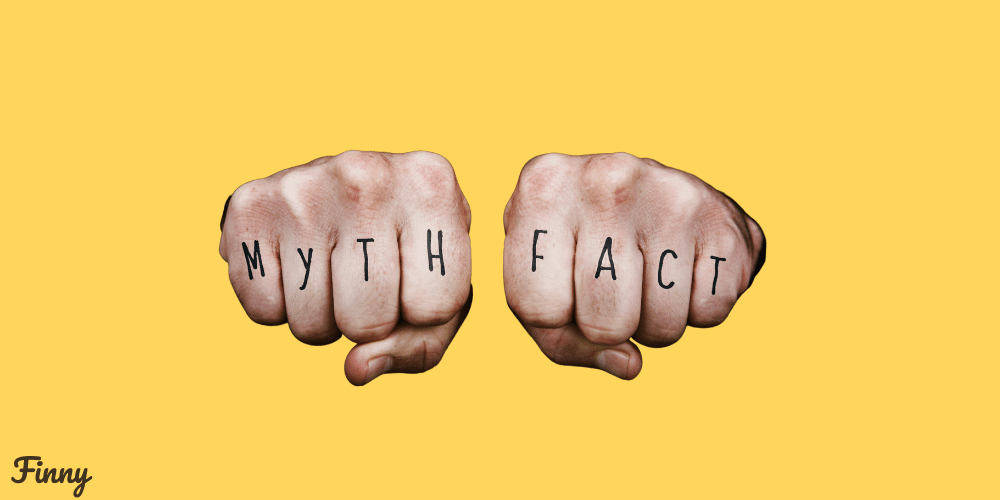 "A rising tide raises all boats" or so the saying goes. While the number of Americans participating in the stock market has been trying to rebound since the 2008 financial crisis, there's an underlying trend that's risen alongside it since then—the number of investors who own exchange-traded funds or ETFs.
Assets under management (AUM) of ETFs globally have increased from $417 billion in 2005 to north of $7.7 trillion in 2020, with North America accounting for over $5 trillion invested. They're one of the quietest growing subdomains of the market, and provide a great vehicle for multiple types of investing. The trouble is... there are still some misconceptions.
An overview and history
Exchange-traded funds are kind of young, 28 to be exact, with State Street's SPDR ($SPY) being the first US-listed ETF back in 1993.
An ETF is essentially a collection of underlying assets that seeks to aggregate the entirety of something. Whether it's an index, market sector, bonds, commodities, smart beta and inverse or levered, ETFs track these assets and combine them into one conveniently tradeable asset.
But let's set some things straight
ETFs are a passive investment: False, sometimes. There are both active and passive ETFs out there. An active ETF is one that's actively managed and rebalanced, whereas a passive one (much more common) usually just tracks an index. One of the key differences you'll notice between the two is the expense ratio, because something that's being actively adjusted will cost you more than a good ole' $VOO tracking the S&P 500 index.
ETFs have one price: Also false, in a way. ETFs have a couple of prices. For one, there's the net asset value (NAV), which gets calculated daily by subtracting the total expense ratio from the total value of assets held and divided by shares outstanding. An ETF's official NAV is calculated once a day (like mutual funds). And then there's the market price, which deviates from the NAV throughout the day depending on the demand and supply for the ETF at a point in time. The price is usually expressed as a "bid" price (the price a buyer is willing to pay ) and an "ask" or offer price (the price that a seller is willing to accept for the investment).
ETFs are liquid, right? False if you're not careful. The larger ETFs by assets are generally pretty liquid—a far cry from flipping fractional cent stocks on the OTC—and some are more liquid than others. A couple of good indicators of liquidity will be a low bid/ask spread and higher trading volume. $VOO, for example, trades over 3.8 million shares per day on average, which is considered quite liquid.
💡 If you're new to ETFs or want to review some of the basics, take this lesson:
MONEY TIP
Time for your homeowners insurance checkup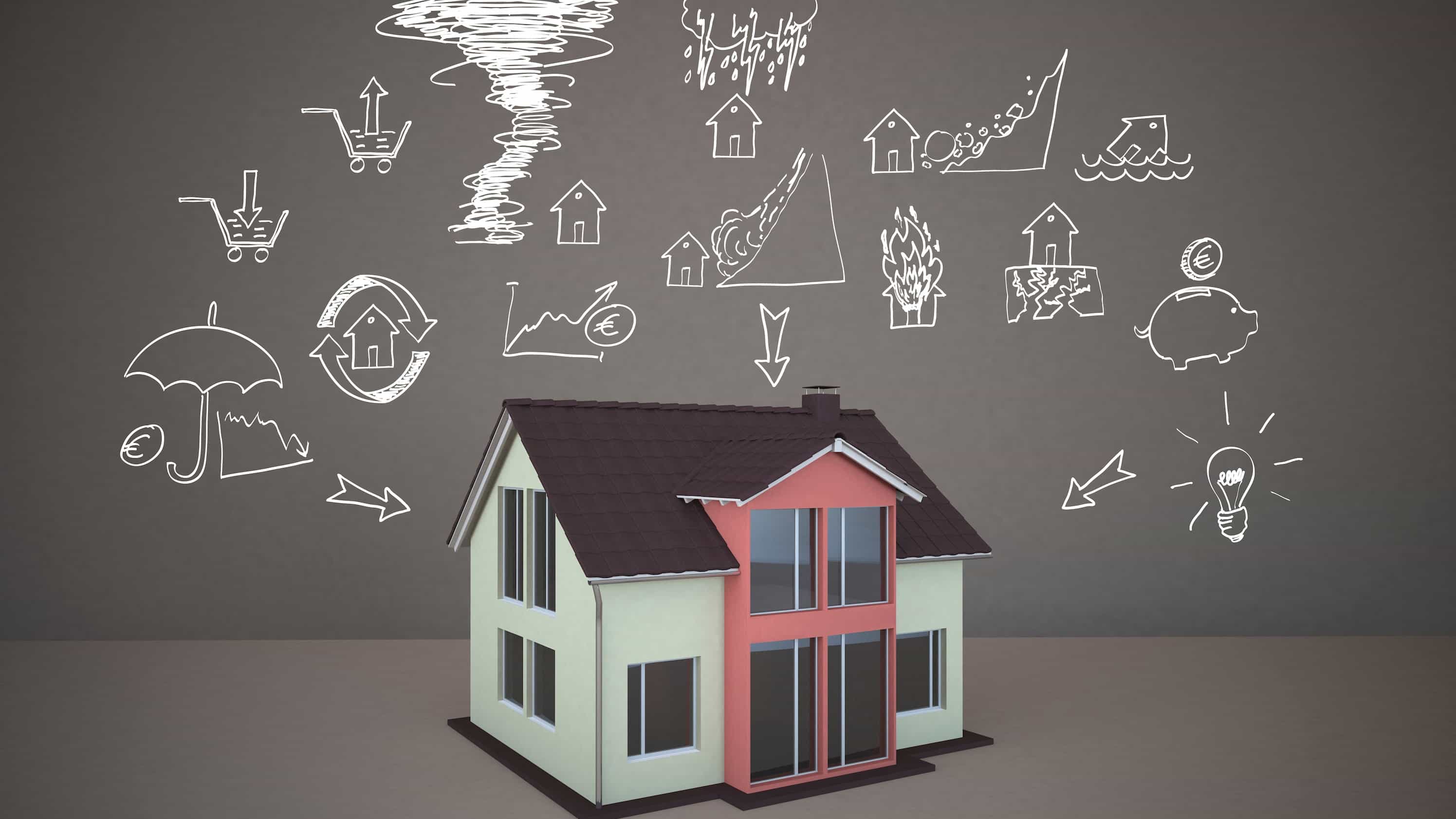 Illustration by Nancy Doniger, Source—NY Times
It's recommended that we go to the doctor annually for a routine checkup, and being proactive with your health is a great thing, but why do we often let it slip into other aspects of life? Finances are one area that could benefit the most from a little preventative maintenance from time to time, especially on lifelong bills.
Enter...homeowners insurance? Yes, that annual expense that makes you pause your exuberance every time you see your property value has increased again. In the latest year data is available, 2018, the average American's home insurance premium rose 3% to $1,249, which can range even higher depending on your home valuation and location.
Going down your savings checklist
Homeowners insurance is perhaps the second most important insurance you can have, next to health. It saves you hundreds of thousands in the event of a disaster, or tens of thousands during instances of qualified damage. It's kind of worth the cost.
Nevertheless, nobody wants to spend money frivolously without getting a good ROI, right? Of course not, so if you've yet to conduct your annual homeownership checkup, here's your list of to-dos:
Compare policies perpetually: If this sounds like an obvious thing to you, then you're probably already getting a good rate. Nevertheless, Valuepenguin actually found that about 26% of policyholders haven't taken the chance to compare rates or get a second quote every now and then. Some insurance companies are also raising premiums two to five times a year thanks to extreme weather conditions we've been seeing from wildfires, hurricanes and hailstorms to name a few. So, take a little time to make the free market work in your favor.
Make sure you have enough coverage: Having your homeowners' insurance fall short by even 10% can place a big cost on your shoulders. To replace a home valued at $220,000, a policy that tops out at $200,000 would put you in a bad situation. Property valuations fluctuate yearly, as does the cost of materials and labor needed to reconstruct a home if the unthinkable happens. So, it's pretty important to make sure you're covered.
Update your insurer on changes to the property: If you recently added shatterproof glass, double-pane windows, water leak detection devices or an alarm to your property, certain safety additions like these can actually result in a reduced premium. It may seem like a small thing, but to your insurance company's bottom line, this matters.
🏠 If you're looking to comparison shop or buy home insurance, get some power tips here:

SPONSORED BY LEMONADE
Forget everything you know about insurance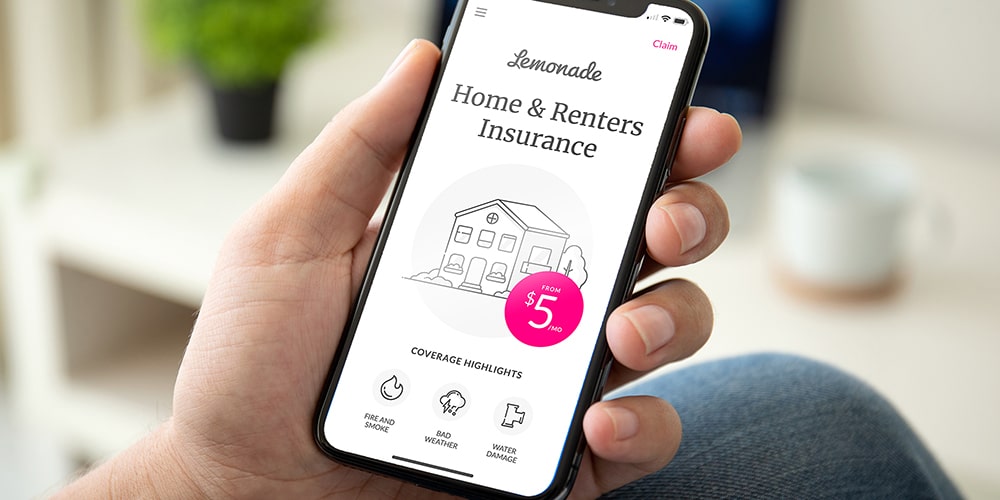 Say hello to insurance that's made for the 21st century. Lemonade home and renters insurance makes everything super easy.
With a 100% digital sign-up process and claims paid at the speed of light, it's the insurance people *actually* like.
Ranked 4.9 stars in the App Store and Google Play, and top-rated by Supermoney, Cleasurance, and others.
Zero hassle with the easy-to-use app.
Certified b-corp that gives back to causes you care about most.
Get covered now with just a few taps.
LIFE & MONEY
Considering moving abroad?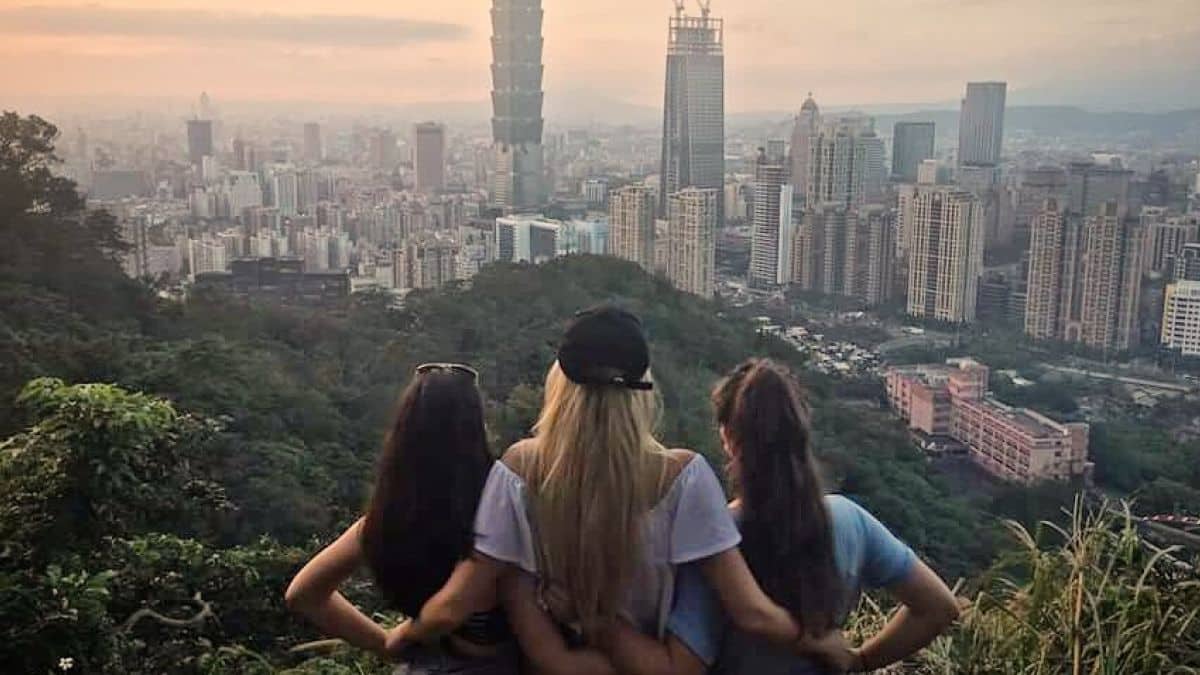 Taipei, Taiwan
After all that's happened within the last couple years, haven't you had the occasional tempting thought to just get the hell out of Dodge? If you've had the opportunity of working fully or partially remote like a large portion of Americans have these last 18 months, the idea of skipping town probably becomes even more alluring.
Moving countries is something many aspire to do, even if just for a temporary stay/travel, but it's no small task. New countries represent new cultures, laws, people, places, and just a general sense of unfamiliarity. This can be scary at first, but with a little courage and well, the internet, anything is possible.
So, where to?
Taiwan: Listed as one of the safest countries on many lists for popular expat destinations, Taiwan offers a unique experience that few Americans have ever indulged in. 83% of Taiwan expats say they're satisfied with their job security, 80% are happy with their job, and 96% rate the medical care they've received positively.
Canada: You won't have to go far, that is unless you want to move to the Yukon Territories to reside with the elk. As for the rest of the country, 90% of Canadians live within 100 miles of a US border, because...it's cold. Canada ranks 5th on TheStreet's list for quality of life, they have beautiful national parks, low crime rates, poutine, and maybe bigfoot too.
Sweden: If you like flannel shirts and feel cool saying the word nordic instead of north, that should settle, to Sweden you go. English is commonly spoken fluently as a second language here, the working culture is flexible, and you'll be hard-pressed to find someone working 50 hours per week. It can be a bit cold in winter, but the landscape is pristine, the people are relaxed, and the atmosphere is calming.
ASHU'S CORPORATE CORNER
Today's Movers & Shakers
Electronic Arts (+2%) after the firm confirmed a delay in its new game
Beyond Meat (-3.5%) after Piper Sandler downgraded the stock to underweight
Macau casinos are down once again for the same reason as last two days - greater oversight by China
American Express (+2%) on a BofA upgrade
DoorDash (+3%) after BofA upgraded to a buy
Cisco (+1.5%) was upgraded by CS to outperform
Fisker (-2.7%), the EV truck maker was downgraded to neutral from buy. BofA also pulled down Lordstown Motors too and its stock is down 2%
Cabot Oil & Gas (+1.3%) advanced in spite of softer nat gas futures (contrary to what we have said in the headlines above).
This commentary is as of 9:11 am EDT.
📈

TRENDING ON FINNY & BEYOND
Answer: The motto on the first US coin was "Mind Your Business." This wise piece of advice was featured on the first one cent 'Fugio' coin designed by Benjamin Franklin in 1787; "In God We Trust" didn't appear on American coins until 1864 (LoveMoney)
Nothing to buy, nothing to rent: Some Americans are stuck in housing limbo (Yahoo)
Finny lesson of the day. Buying homeowner's insurance can be a daunting task, so if you're new to it, take this lesson to learn the basics, jargon-free:

How did you like Finny's The Gist today? (Click to vote)
Finny is a personal finance education start-up offering game-based personalized financial education, a supportive discussion forum, and simple stock and fund tools. Our mission is to make learning about all things money fun and easy!
The Gist is Finny's newsletter to our community members who are looking to make and save more money, protect their finances and be their own bosses! Finny does not offer investment or stock advice. The Gist is sent twice a week (Tues & Thurs). The editorial team: Austin Payne and Chihee Kim. Thanks to Ashu Singh for Today's Movers & Shakers.
*Sponsors or advertisers offer unique consumer services. We're thankful for their sponsorship to enable Finny to offer free financial education. Here's our advertiser disclosure.
If you have any feedback for us or are interested in sponsoring The Gist, please send us an email to feedback@askfinny.com.
Calling all personal finance creators and writers
Would you be interested in writing Finny Bites, fully attributed to you? If so, we want to hear from you: send us an email and we'll be in touch!