The Gist
Happy Thursday⁠—hope your week is going great. Can you guess what percent of US adults own stock? a. 56%, b. 66%, c. 76%. Check the answer in the Trending section below.
Also, we'd be grateful if you could fill out this survey from us—it should take only a few minutes of your time 🙏! We'll give away a $50 Amazon Gift Card to two randomly selected respondents on October 15th.
Here are the money topics for today:
Keep buying the dip?
Is there a supply shock OTW?
Signs it might be time to look for a new job
INVESTING
Keep buying the dip?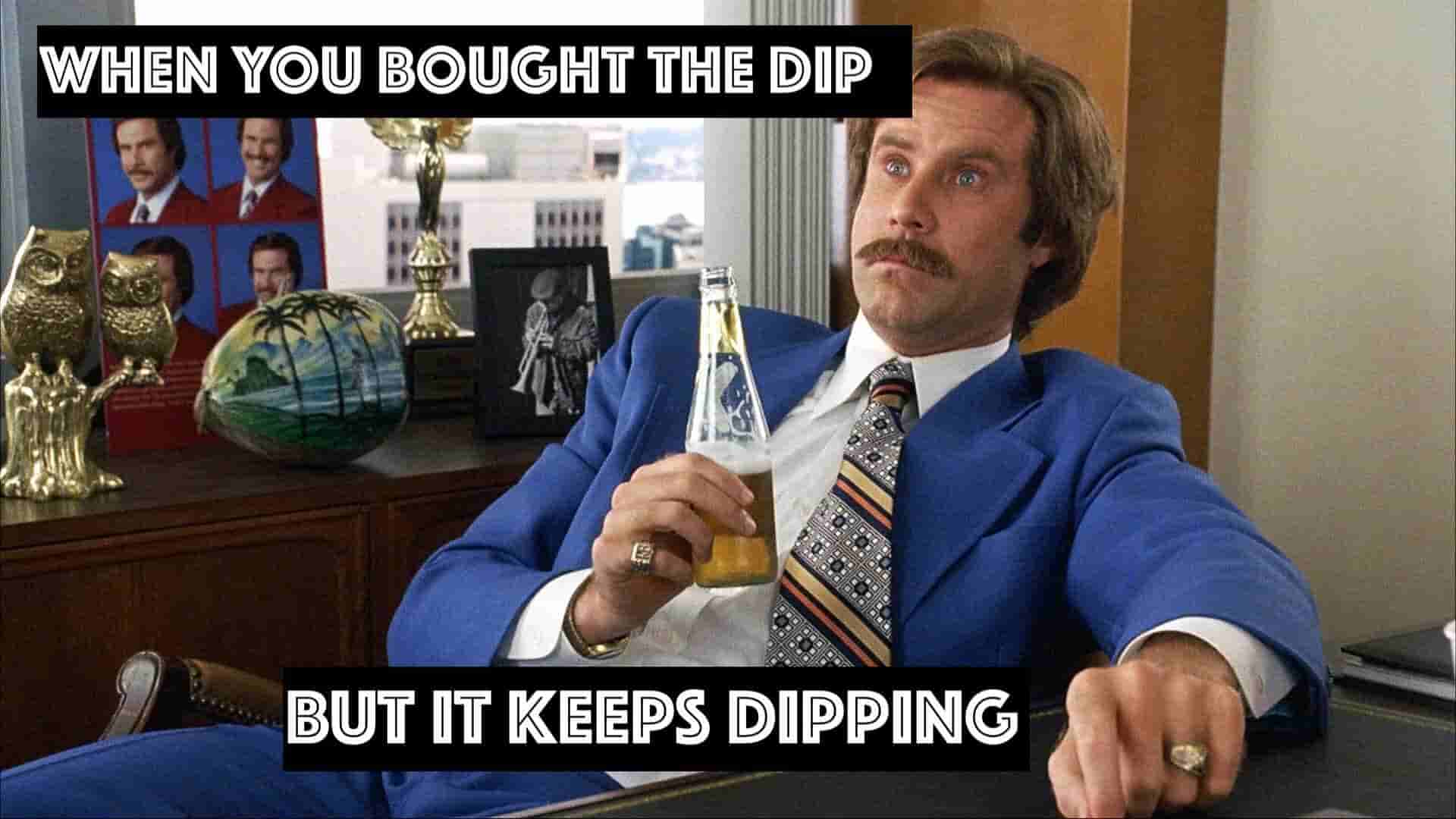 Buy the dip, not the rip. Sell at the top, buy at the bottom. Buy stocks and wait, don't wait to buy stocks. All of these mantras serve as cornerstones of the philosophy that's taken over the stock market over the last year, but they're easier said than done.
Almost all of these conveniently short momentos constitute an attempt to time the market, which is a venture that can see jubilation become equally painful when missed even slightly. Buying the dip can work sometimes, but what about now?
A teasing correction & the late summer doldrums
The S&P 500 shaved off over 4% in September. That's a number in line with the historical data giving the last month of summer the reputation as the worst calendar trading month, and somewhat of a self-fulfilling prophecy.
Market prognosticators have been calling for a needed correction and what better time of year than the late summer doldrums? As we've enumerated in detail over multiple editions these last few months, the market is flying very high, taking multiples, indicators, and ratios all to new heights.
This lurking idea of correction catalysts on the horizon in conjunction with analysts calling for it can strike fear in the hearts of dip buyers, and understandably so.
Fighting negative catalysts
In September, volatility thrived. Short-squeeze plays and meme stocks took off, while value and growth-oriented companies suffered through a correction alongside numerous threats.
The stock market is quite literally a multiplier and not just of dollars. The social value that catalysts have on the market is manifested through overreactions and domino effects, both good and bad. We're looking at the likes of political issues surrounding the nation's debt, rising bond prices, Evergrande and the Chinese economy, and a market at historical highs. (But, is that a big deal?)
Indeed our investing emotions are running high. And in fact, according to the Fear & Greed Index, our fear is outpacing greed in driving the market right now.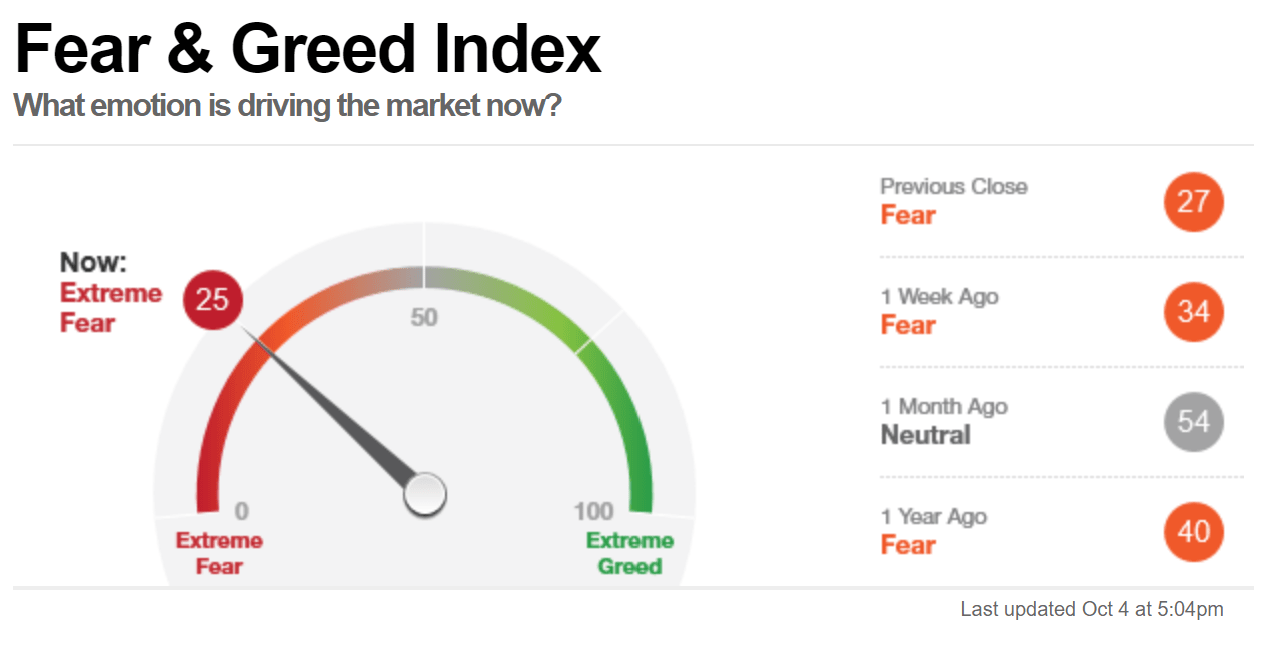 The index is used by some investors to further gauge the market. The idea behind it is that extreme greed can result in stock prices being run-up much higher than what they're worth, and extreme fear can result in stocks trading well below their intrinsic value.
What this all means is something you probably already knew, which is that predicting the market and picking individual stocks is not easy, and even tougher in our present environment. In times like this, it's a good idea to have a defined investing strategy in place to manage your risk and stick to that plan under most circumstances.
If you're new to investing and looking to set your investment goals, let's zoom out and review the concept of risk tolerance. You may learn a thing or two about yourself.
HOUSING
Is there a supply shock OTW?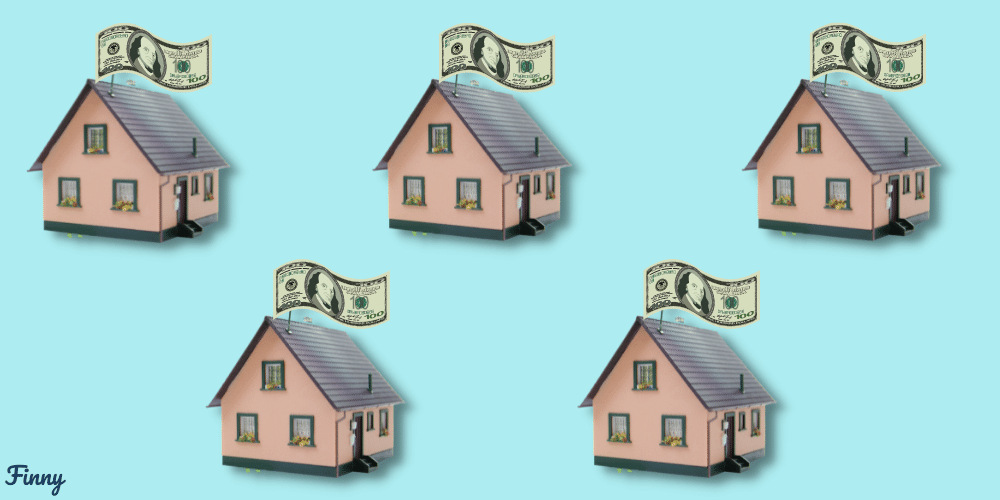 The housing market has been hotter than Steph Curry after halftime this year, with the average sale price rising from $384,600 in Q4 of 2019 to $434,200 in Q2 of 2021.

The perfect storm
It's been a seller's market for longer than just this year. In fact, it's been a seller's market for over a decade as demand continues to outweigh supply. We then added some gasoline to this fire in 2020.
With mortgage rates falling precipitously throughout last year and maintaining an upper 2% range through 2021, taking out a mortgage has never been cheaper. Combine this with stimulus, mortgage forbearance, supply shortages, and not enough homes being built, and we've got ourselves a bonfire.
Help could be on the way
This is great for homeowners who are racking up equity or those who are maybe selling and looking to downsize. As for the rest of us though, not ideal. Thankfully, there may be signs of relief on the horizon.
As mortgage forbearance comes to a close and 1.5 million people who are still protected by them lose their cover, some market analysts predict we may see an influx of new homes for sale from this alone. These homeowners are unlikely to foreclose as many of them are sitting on equity thanks to the white-hot housing market.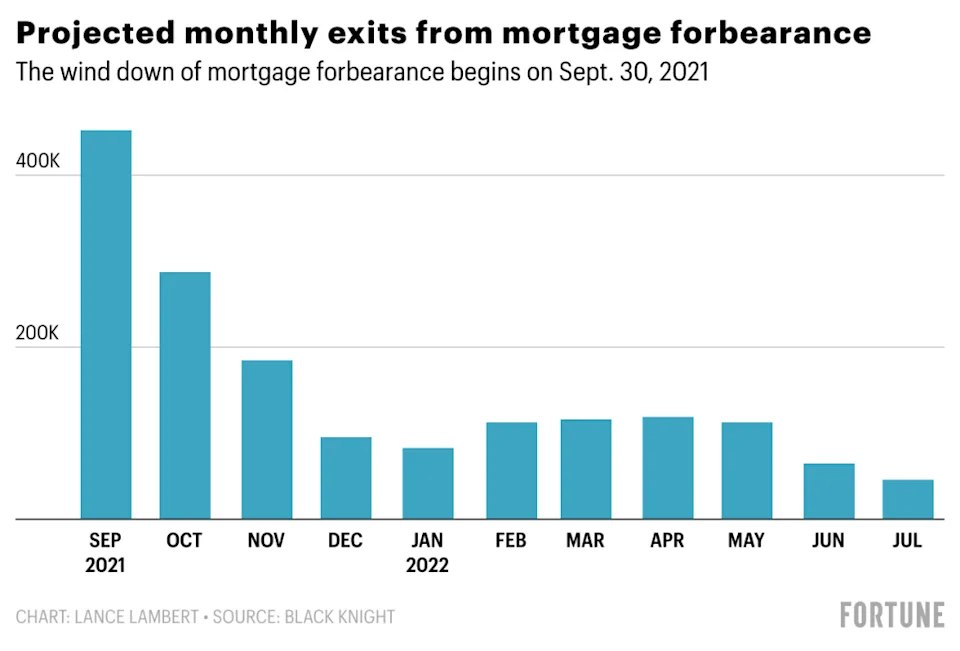 Zillow, the real estate firm, estimates that 25% of borrowers still in forbearance are likely to list their home for sale in the coming months. Even if that were to happen there are a few reasons why it may be unlikely to cause a crash in the housing market anytime soon. Here's why:
Demand for homes still outpaces supply. US inventory is still 38% below pre-pandemic levels, according to Realtor.com.
Record-low mortgage rates and growing demand for starter homes from the 45 million Millennials entering the average age range for first-time home buyers.
New home construction is on the uptick too. Data issued by the Department of Commerce shows that building permits issued rose 6% from July to August, and 13.5% year-over-year (YoY).
And housing starts were also up 3.5% from July to August, 17.4% YoY from 2020, and of course, housing completions were up considerably as well.
SPONSORED BY REPUBLIC
The future of private investing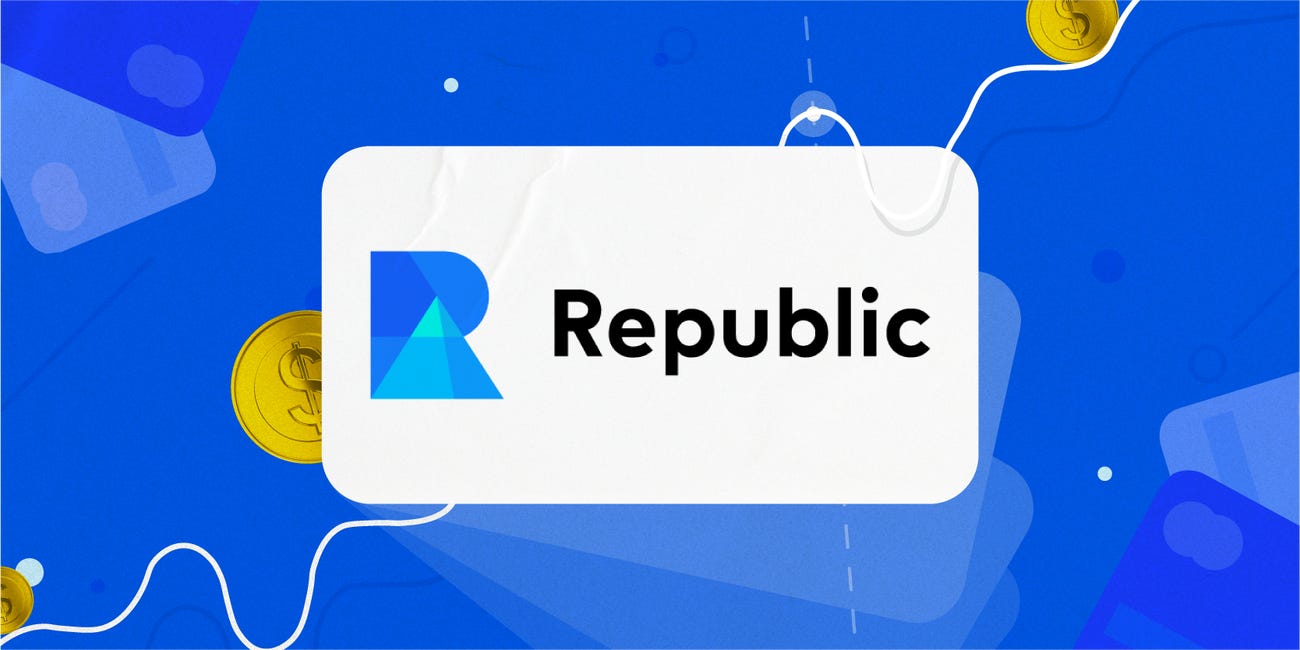 Invest in the future you believe in with Republic!
Republic is a private investing platform with a mission to democratize access to investing. They curate a diverse range of investment opportunities across verticals like startups, gaming, real estate, crypto and even music!
Learn how to start investing with as little as $100.
CAREER
Signs it might be time to look for a new job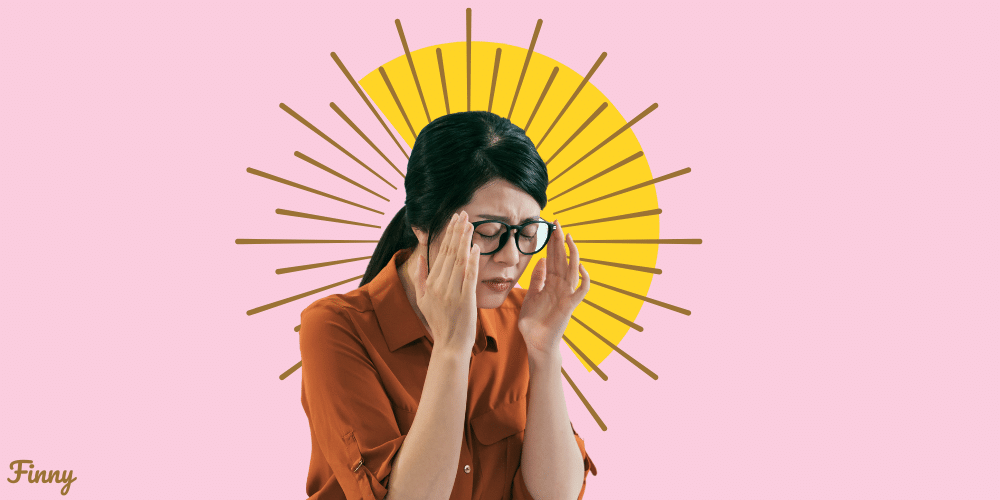 It's been well-reported that those who are willing to switch jobs tend to make more than those who don't. In fact, according to Bloomberg's data, employees in the information, construction, and business services industries all enjoyed over 8% increases in pay. More recent surveys from 2020 support these findings as well.
This doesn't mean there isn't something to be said for loyalty on both sides. Job security is a two-way street where both parties' level of communication and magnanimity comes together to form a viable bond. In light of that though, we do have to keep our eyes up for opportunities.
A few signs it might be time to glance around
Cultural disconnects: A company culture is all about the people that make up the business, and their mindsets. As much as you may want to make friends and genuinely get along with everyone, sometimes it's unfortunately just not a match, and that's okay.
Your talents are wasting away: If you're a talented project manager, you have every right to feel unfulfilled working in sales. Less than ideal positions may be a good way to get a foot in the door at your dream company, but if your superiors don't seem motivated to support your success and mobility, it might be time to look elsewhere.
You procrastinate a lot: I rarely procrastinate writing, because I enjoy it. We procrastinate on things that feel laborious or monotonous to us, and some tasks are just like that. However, if you find yourself in a position where your entire job description consists of tasks like these, it's likely not a good fit.
💡Btw, do you have a challenging manager? If so, take this bite-size quiz for a tip or two on how to better manage them (good luck!):
ASHU'S CORPORATE CORNER
Today's Movers & Shakers
Congra (+1%) just topped earnings and beat the street's revenue estimate; they expect to meet full-year targets despite inflationary pressures
Tilray (+2%), the Canadian cannabis producer, reported losses in line with the street's but missed on revenues
Levi Strauss (+4%) beat the street's numbers by 11 cents (48 cents/sh) and revenues also exceeded; they benefited from easing of pandemic restrictions that had people updating their wardrobes
Helen Of Troy (+3.2%), a houseware and healthcare products firm, topped the street on top- and bottom-line figures
Meredith Corp (+6.5%) has agreed to be acquired by IAC for $2.7 billion in cash
Costco (+1.3%) reported an increasing trend in sales growth (14.3% in Sept v. 14.2% in August)
Twitter (+2.4%) announced the sale of MoPub, its mobile ad unit, to app development tools maker AppLovin for $1.05 billion in cash
Rocket Labs ($RKLB) was up 9% premarket as they won a NASA contract to fly an experimental solar sail into space
This commentary is as of 8:53 am EDT.
📈

TRENDING ON FINNY & BEYOND
Answer: 56% of Americans report they own stock, according to Gallup. That's in line with the average 55% recorded in both 2019 and 2020, and the average of 55% Gallup has measured since 2009 (Gallup)
UK companies with more than 250 employees have been required to publish the difference between the pay and bonuses of their male and female employees since 2017. The latest data released shows that the pay gap fails to improve (BBC)
Finny lesson of the day. With a confluence of factors influencing the market right now, you may have heard market analysts talk about specific sectors that may fare well in the shorter term. If you're new to this, let's review it:

How did you like Finny's The Gist today? (Click to vote)
Disclaimer
Republic and Finny are not under common ownership or otherwise related entities. OpenDeal Inc. does not give investment advice, endorsement, analysis or recommendations with respect to any securities. Republic.co (the "Site") is owned and maintained by OpenDeal Inc., which is not a registered broker-dealer. The securities listed on the site are being offered by, and all information included on the Site is the responsibility of, the applicable issuer of such securities. The intermediary facilitating the offering will be identified in such offering's documentation. Investors should verify any issuer information they consider important before making an investment, and conduct their own due diligence.
All funding-portal activities are conducted by OpenDeal Portal LLC doing business as Republic, a funding portal which is registered with the US Securities and Exchange Commission (SEC) as a funding portal (Portal) and is a member of the Financial Industry Regulatory Authority (FINRA). OpenDeal Portal LLC is located at 149 E 23rd St #2001, New York, NY 10010, please check out background on FINRA's Funding Portal page.
All broker-dealer related securities activity is conducted by OpenDeal Broker LLC, an affiliate of OpenDeal Inc. and OpenDeal Portal LLC, and a registered broker-dealer, and member of FINRA | SiPC, located at 1345 Avenue of the Americas, 15th Floor, New York, NY 10105, please check our background on FINRA's BrokerCheck.
Certain pages on the Site discussing the mechanics and providing educational materials regarding regulation crowdfunding offerings may refer to OpenDeal Broker LLC and OpenDeal Portal LLC collectively as "Republic", solely for explanatory purposes.
Neither OpenDeal Inc., OpenDeal Portal LLC nor OpenDeal Broker LLC makes investment recommendations and no communication, through the Site or in any other medium should be construed as a recommendation for any security offered on or off this investment platform. Neither OpenDeal Inc., OpenDeal Portal LLC nor OpenDeal Broker LLC are investment advisors. Investment opportunities posted on the Site are private placements of securities that are not publicly traded, involve a high degree of risk, may lose value, are subject to holding period requirements and are intended for investors who do not need a liquid investment. Past performance is not indicative of future results. Investors must be able to afford the loss of their entire investment. Only qualified investors, which may be restricted to only Accredited Investors or non-U.S. persons, may invest in offerings hosted by OpenDeal Broker.
Neither OpenDeal Inc., OpenDeal Portal LLC nor OpenDeal Broker LLC, nor any of their officers, directors, agents and employees makes any warranty, express or implied, of any kind whatsoever related to the adequacy, accuracy or completeness of any information on the Site or the use of information on the Site. Offers to sell securities can only be made through official offering documents that contain important information about the investment and the issuers, including risks. Investors should carefully read the offering documents. Investors should conduct their own due diligence and are encouraged to consult with their tax, legal and financial advisors.
Investments in private companies are particularly risky and may result in total loss of invested capital. Past performance of a security or a company does not guarantee future results or returns. Only investors who understand the risks of early stage investment and who meet the Republic's investment criteria may invest.
Neither OpenDeal Inc., OpenDeal Portal LLC nor OpenDeal Broker LLC verify information provided by companies on this Site and makes no assurance as to the completeness or accuracy of any such information. Additional information about companies fundraising on the Site can be found by searching the EDGAR database, or the offering documentation located on the Site when the offering does not require an EDGAR filing.
By accessing the Site and any pages thereof, you agree to be bound by the OpenDeal Portal's Terms of Use and Privacy Policy and/or OpenDeal Broker's Terms of Use and Privacy Policy. Please also see OpenDeal Broker's Business Continuity Plan and Additional Risk Disclosures. You can access the list of all active Reg CF offerings here.
About Finny
Finny is a personal finance education start-up offering game-based personalized financial education, a supportive discussion forum, and simple stock and fund tools. Our mission is to make learning about all things money fun and easy!
The Gist is Finny's newsletter to our community members who are looking to make and save more money, protect their finances and be their own bosses! Finny does not offer investment or stock advice. The Gist is sent twice a week (Tues & Thurs). The editorial team: Austin Payne and Chihee Kim. Thanks to Ashu Singh for Today's Movers & Shakers.
*Sponsors or advertisers offer unique consumer services. We're thankful for their sponsorship to enable Finny to offer free financial education. Here's our advertiser disclosure.
If you have any feedback for us or are interested in sponsoring The Gist, please send us an email to feedback@askfinny.com.
Calling all personal finance creators and writers
Would you be interested in writing Finny Bites, fully attributed to you? If so, we want to hear from you: send us an email and we'll be in touch!