🔮 Future of credit cards
TOGETHER WITH

Happy Tuesday & Happy Spring!
Before we dive right into today's money topics, did you know that since 1916, the Dow has made new all-time highs less than 5% of all days, but it's up 25,568% over that time? Thanks to the Irrelevant Investor for that fact. The moral of the story: 95% of the time, you're underwater. The less you look, the better off you'll be.
Startup investing is becoming accessible to all. What does that mean for us?
The future of credit cards. How credit cards will change in 2021?
Is financial stress ruining your IQ? Ideas to increase your happiness and wellness.
INVESTING
Is startup investing becoming accessible to all?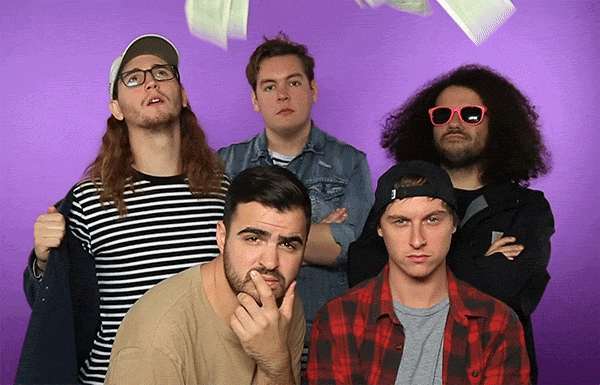 Giphy
The internet has attempted to democratize everything, and startup investing is not off-limits. If you've ever had aspirations of growing up to become the next Chamath Palihapitiya and being able to take like 10 companies public in any given fiscal quarter via some cool alphabetically named SPACs, well, here's your chance. Kind of.
Injecting capital into a startup business is no longer reserved for billionaires, venture capitalists, or affluent individuals termed 'angel investors' anymore. There are now sites that make startup investing available to even the everyday investor. Companies like Start Engine, Republic, and WeFunder now allow retail investors to start investing in startups they believe in for as little as $100.
How does it work? It works similarly to an employee being given equity in a private firm, except you don't have to work for said business in question, but instead you buy your share. Most of the securities will come in the form of common stock, although most sites offer alternatives such as convertible notes and revenue shares in some cases too. This is a far cry from the likes of Kickstarter, which doesn't give investors some equity in exchange for their contribution.
So what does this all mean for us?
Sometimes, a wide array of investments can make choosing the right ones harder. Just because this is available doesn't make it a good investment. But, if scouting out potential diamonds in the rough is something you love doing and you've got the means to start allocating some excess investment funds into nicely positioned startups, this could be for you.
And we would strongly advise against choosing alternative investments like this over your traditional means, and don't go withdrawing funds from your IRA to fund this project.
But hey, if you do decide to become the next Chamath, do all of us a favor, and please tweet frequently about your investments so we investors have something to hope for. $CLOV anyone?
CREDIT CARDS
How credit cards could be evolving in 2021
The credit card user experience is finally getting some attention.
For the last couple decades, credit cards have been a bit elitist in their selection process, and mostly indifferent to how users felt about it. It's been more of a "you work for us" mentality in the industry, but lately that dynamic has been shifting in the cardholder's favor.
With interest rates remaining low across the board, brokerages dropping fees, and credit card companies being forced to offer better rewards as a result, the democratization of finance continues to expand. Because of this, credit card companies are no longer getting away with shutting out new users entirely or charging them exorbitant interest rates without critique.
They now have to offer something of more value, and this is manifesting itself mostly in the areas of alternative credit, rewards, and scoring updates.
Alternative credit card opportunities are growing.
More and more secured cards and those that would be considered a part of that class are coming on the market. These types of loans give new borrowers with little to no credit history an opportunity to get started building their creditworthiness and is undoubtedly an area of the market that has been wildly underdeveloped until just recently.
Many of these alternatives do not require a hard credit pull, ergo no credit history either, in order to validate someone's application and ultimately approve them for the credit line. They use other quantitative, and probably more relevant, metrics such as your income and account balances when analyzing your status. Examples of such alternative credit cards include Tomo Credit and Petal, to name a few.
This is invaluable to many people, especially college students and young adults. Because of the way the system works today, one must theoretically have a credit score and overall good credit history in order to qualify for a noteworthy credit card, or definitely for any sort of installment loan in the future.
Also, let's talk about the fact that the current credit scoring system is outdated and illogical sometimes.
The way the system is presently set up could be likened to the chicken and egg debate: how can I have one without first having the other? What if I have $10,000 in cash and want to use my credit card for small purchases and immediately pay them off to build up my credit score, but I'm unqualified because my income and credit history are nonexistent as a college student?
You can see the conundrum here, and the inefficient laziness of the current creditworthiness scale being based on these things alone. Luckily, this is starting to change with the inflow of demand for new alternative credit products as mentioned above. Even the biggest credit scoring agencies are adapting. In fact, FICO is making changes to their credit scoring models to reflect more nuance, with plans to roll out a new model as early as this summer.
📚 Want to brush-up on how the current credit scoring system works? Take this bite-sized Finny lesson:
SPONSORED BY CURIOSITYSTREAM
Smarter TV for your SmartTV
CuriosityStream is a documentary-only streaming service started by the same businessman that founded the Discovery Channel.
Unlock access to thousands of streamable documentaries and non-fiction TV shows on History, Nature, Science, Food, Technology, Travel, and more.
Refine your content with 35 curated, handpicked collections and tune-in to award-winning exclusives & originals featuring Sir David Attenborough, Stephen Hawking, Nick Offerman, and Chris Hadfield.
And CuriosityStream works on just about any device, anywhere, anytime.
Get lost in documentaries with CuriosityStream.
*Use code "finny" for 25% off annual plans (comes out to $15/yr).
FINANCIAL WELLNESS
Is financial stress ruining your IQ? Ideas to increase your happiness and wellness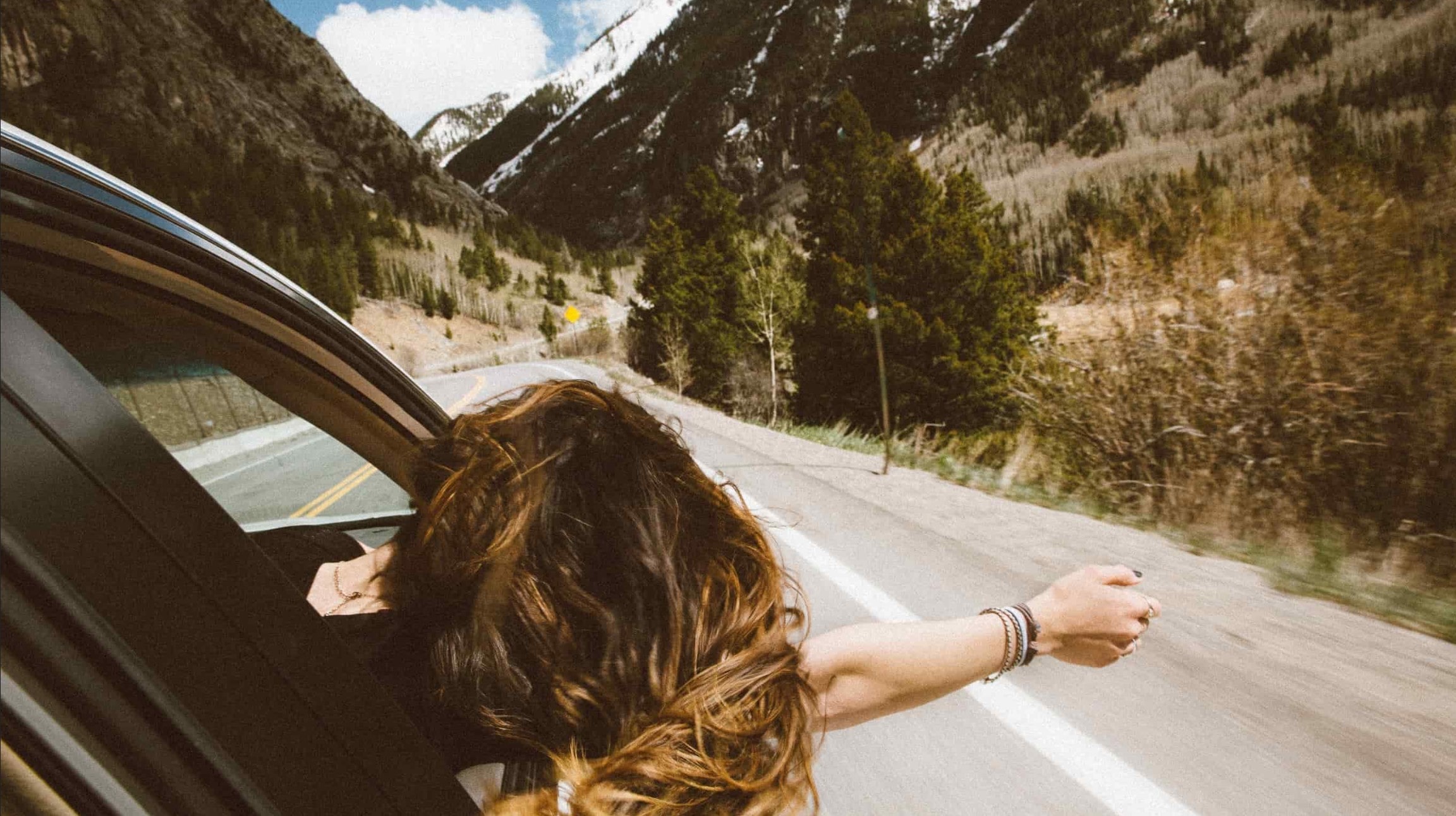 Unsplash
Recent anecdotal evidence from studies shows that financial worries can lower our IQ, and it makes sense.
A study done by Princeton University graduate students recently found that higher levels of debt can actually lower someone's IQ. The students studied over 200 random participants in 4 different sessions over a 2 year period, asking them to fill out a questionnaire that had various repair bill scenarios.
The results of the study produced a heavy correlation between a decreasing IQ score in lower-income participants when the repair bill was higher, and the difference was up to a 40% drop. Ultimately, the results showed that financial stress can develop a monopoly on one's thinking abilities, essentially draining the power from other areas of the mind.
This really should come as no surprise to us, because financial clarity brings peace in all other areas of life. When you're worried about bills and how you'll be able to afford them, that unquestionably takes up a lot of your focus, and can easily detract from other areas of your life.
Increasing your financial IQ increases your overall intelligence, your freedom, and your peace of mind.
Having your finances in order, understanding where and why your money goes where it does, and ultimately increasing your financial IQ, can all contribute to your overall mental health. No matter your income, controlling your money rather than having it control you is an empowering state of mind that results in a feeling of freedom and mental clarity.
Take some of these ideas below and implement them into your schedule. You may find yourself feeling more in control of your life, having more free time, and in an overall healthier state of being.
Organize your errands. Instead of being rushed or doing things sporadically as they come up, be deliberate in your approach to your life. As counterintuitive as it may seem, structure can bring an unprecedented amount of peace.
Start keeping a journal. Even if you don't journal in an organized fashion, writing down your thoughts, feelings, and ideas sporadically can give you a sense of relief and fulfillment, or even help bring your dreams to fruition.
Take the time to make a budget, and ultimately, a financial plan. Knowing exactly where your money will be going for the foreseeable future will give you a confidence boost, trust us. It doesn't matter if you're at the helm of $50,000 a month, or $50 a month, having a plan in place means fewer surprises and less stress. If you don't budget already, we recommend checking out YNAB (for those who value user-friendliness) and Tiller (for those google sheets geeks).
Set strict intervals and time periods for work and rest. It can be hard to divide regular life and work, especially after 2020 which saw millions of people shift to working from home. It's entirely understandable, but as with anything, practice makes perfect. Practice keeping a mental schedule for when you work and when you don't. This will be tough at first, but once you adapt to it, the new mental free time you come into will be a breath of fresh air.
✨TRENDING ON FINNY AND BEYOND
Stimulus checks ignite spending in athletic footwear and apparel, BofA (Yahoo Finance)
A quick look at the major stock and bonds markets. Find out which markets are not running hot. (Finnyvest)
Spring is finally in the air, and so is the scent of wine especially for those wine-lovers. Bright Cellars, a new kind of wine club that matches you with curated wines based on your palette, is offering our users 50% off your first month (Bright Cellars)*
Finny lesson of the day. If you regularly trade stocks and funds, do you know what the Wash Sale rule is? It could impact how much loss you can actually claim on your taxes! Here's the bite-sized quiz on it:

How did you like Finny's The Gist today? (Click to vote)
Finny is a personal finance education start-up offering free, game-based personalized financial education, a supportive discussion forum, and simple stock and fund tools (aka Finnyvest). Our mission is to make learning about all things money fun and easy!
The Gist is Finny's newsletter to our community members who are looking to make and save more money, protect their finances and be their own bosses! It's sent twice a week (Tues/Thurs). The editorial team for this issue: Austin Payne and Chihee Kim.
*Sponsors or advertisers offer unique consumer services. We're thankful for their sponsorship to enable Finny to offer free financial education. Here's our advertiser disclosure.
If you have any feedback for us or interested in sponsoring, please send us an email to feedback@askfinny.com.
Copyright © Finny 2021. All rights reserved.
736 Paloma Ave, Burlingame CA 94010