🍃 Greenwashing of ESG funds
The Gist
Happy Tuesday! As green energy becomes more affordable, some companies are embracing it in a big way. Can you guess which US company takes the top spot as the greenest company, meaning they use the most green energy as a percentage of their total power use? a. Estee Lauder, b. Google, c. Starbucks. Check the answer in the Trending section below.
Here are the money topics for today:
Raising the roof, the debt roof, that is
Greenwashing of ESG funds
Is the remote work honeymoon phase over?
ECONOMY
Raising the roof, the debt roof, that is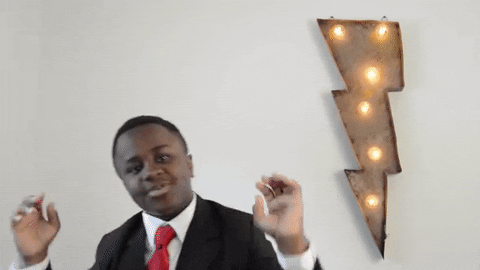 Giphy
It's that time of year again, and we're not talking about fall. Every year, the US government starts a new fiscal year on October 1st, and nearly every year, we have to make adjustments to the debt ceiling in order to keep things afloat.
Technically, the government topped out its borrowing power back in July. Thankfully though, US Treasury Secretary Janet Yellin has been moving money around with "extraordinary measures" like Marty Byrde in Ozark to keep the government running. Gotta love accounting.
The debt ceiling has been increased almost 80 times since 1960, and it's become an almost annual affair for Congress, but it wasn't always this way.
The stuff they didn't teach us in Econ 101
The debt ceiling came into existence back in 1917 thanks to the Second Liberty Bond Act, which capped the amount of "Liberty Bonds" the US government could issue at an aggregate total of $15 billion. We were using this debt to fight World War 1, and policymakers never dreamed it was a limit they'd actually hit. Little did they know.
The US is also one of the only countries that imposes this situation on itself, as not all countries maintain a moving debt limit. Poland is the only nation with a constitutional statute enforcing it, set at 60% of GDP.
On top of this, the historically routine situation has become increasingly political over the last couple decades. Although raising it is the only real option outside of minting a trillion-dollar coin, no party wants to take the blame for being the ones to "pile on more debt" anymore.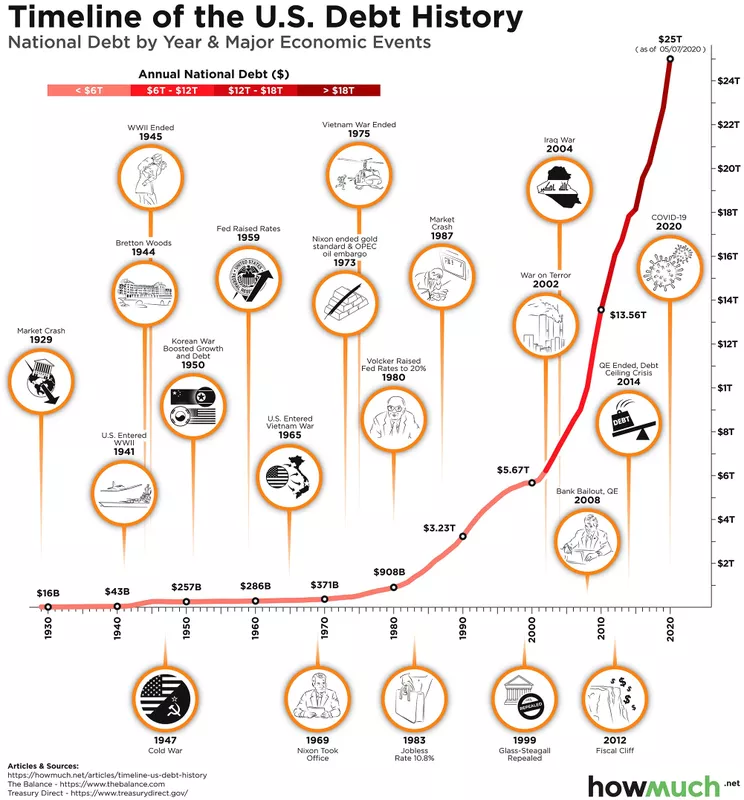 Source: Howmuch.net
How does the debt ceiling affect us?
Economy: The United States debt has a butterfly effect on our entire economy, and potentially the worldwide one as well. Being that we've not once defaulted on an interest payment, any failure to do so at all would stoke fear in borrowers everywhere, both private and public alike.
Rates: When borrowing money from the US becomes riskier, bond yields increase, which subsequently ends up increasing all the other rates across the financial system. Interest rates on all kinds of borrowing from mortgages to credit cards rise, making it less appealing and less affordable for people to borrow money.
Markets: Most of us probably aren't buying bonds, but institutional investors, pension funds, states and municipalities, and other countries do. When the return on said bonds is forced to rise, parking money in a "safer" alternative to equities becomes more appealing, moving money out of the markets. Stocks then take a double hit simply because of social sentiment and the fact that retail investors perceive it as negative.
INVESTING
Greenwashing of ESG funds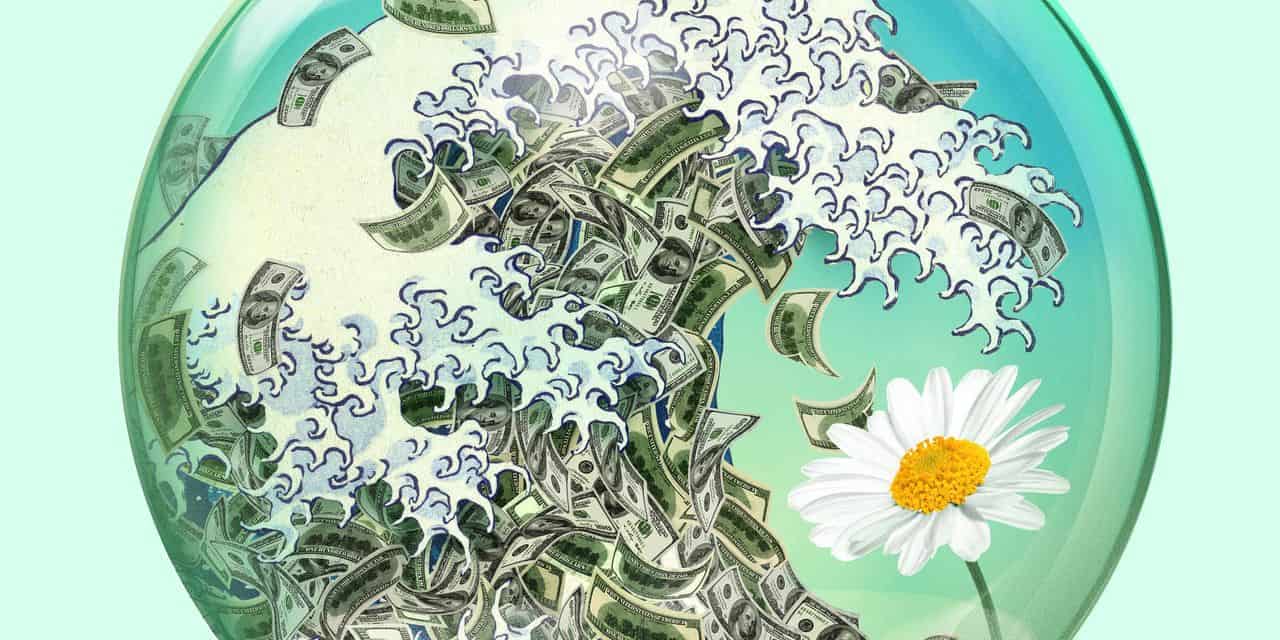 Image Source—WSJ
It feels good to put your money where your values are. We all want to see the world become a better place, so it's understandable for investors to expect public companies to contribute to that same goal.
Insert ESG investing—a broadly defined niche based on three words that mean many things. Environmental, social, and governance investing aims to select businesses that are working toward noble goals in areas where progress could be made.
Environment: Suspects for this category include companies that are positioned and moving toward a more green, sustainable future. This includes things like reducing their carbon footprint, managing hazardous material, how they use land, and the like.
Social: Businesses that are socially active with a clearly defined purpose in their mission statement. Companies who prioritize worker safety, benefits, ethical supply chains, or getting behind social initiatives outside of just changing their profile picture sometimes.
Governance: Nothing to do with politics, this is all about transparency and how a company communicates with its shareholders. It's also about being open, honest, proactive, and allowing stakeholders to have a say in the business.
Sounds great, until it became a trend
ESG investing has exploded in popularity over the last few years, with combined AUM increasing exponentially and expected to reach $53 trillion by 2025.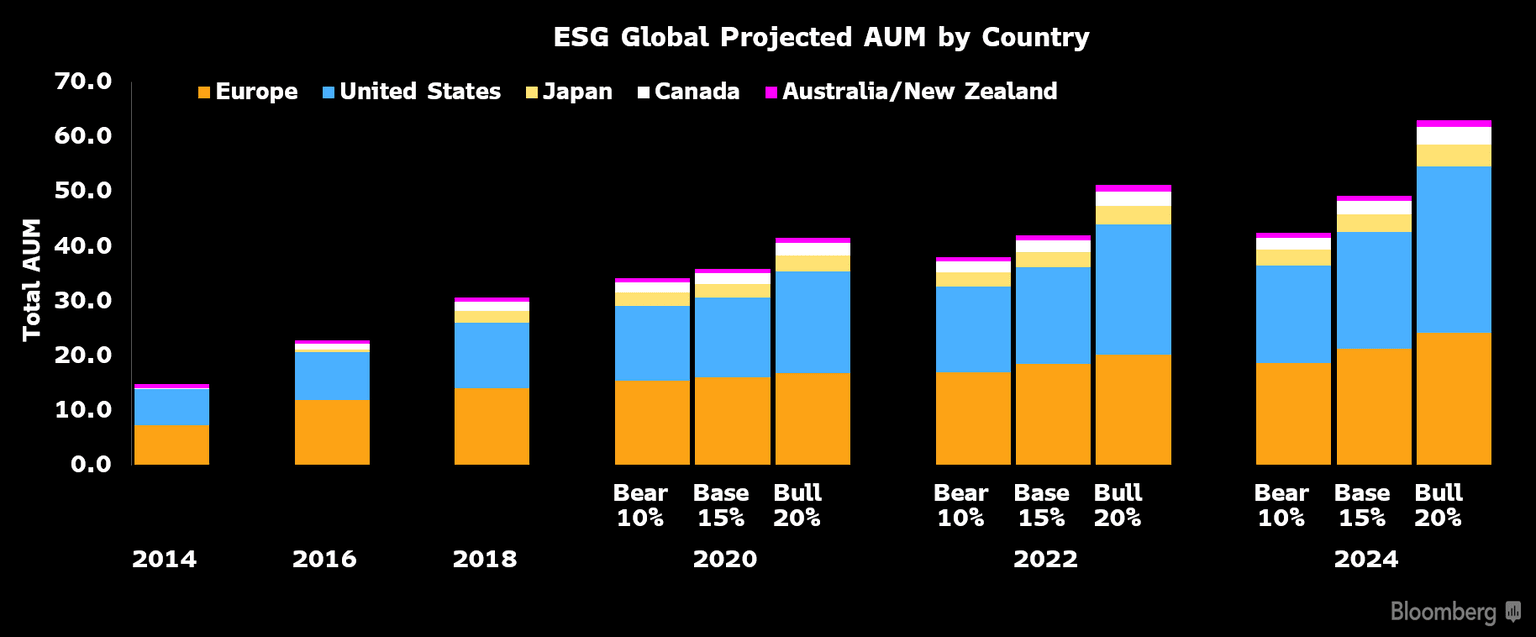 Source: GSIA, Bloomberg Intelligence
This kind of growth comes with it "greenwashing" or gaming of a system that was founded on honest intentions. Greenwashing is the practice by managers of ESG-labeled investment funds of making misleading claims about the ESG benefits of a fund to appear more ESG-friendly than it really is.
What makes ESG investing complicated is that there aren't set regulations or definitions for what makes an investment sustainable.
So what's to learn here?
It's up to each investor to determine for themselves what practices are most important in a fund. That means, peeling back the onion and reviewing the fund's prospectus, objective and underlying ESG rating methodology.
If investing according to your values is important to you, it's worth it to put in the effort to find those investments that align with your values.
No investment is going to solve climate change or world hunger. And yes, there are companies that will misrepresent their products and services as sustainable, but there are a lot of other companies that do take sustainability seriously, so don't give up if investing for good is what makes you feel good.
US investors now view performance as the best attribute of ESG investment strategies, according to a recent Schroeder's report. They go on to say that "the strong recent performance of sustainable investing strategies has sparked a curious shift from investing to do good for the planet, to investing to do good for the portfolio."
🌱 New to ESG investing? Take this lesson to learn more:
SPONSORED BY LEDGER
Your gateway to all things crypto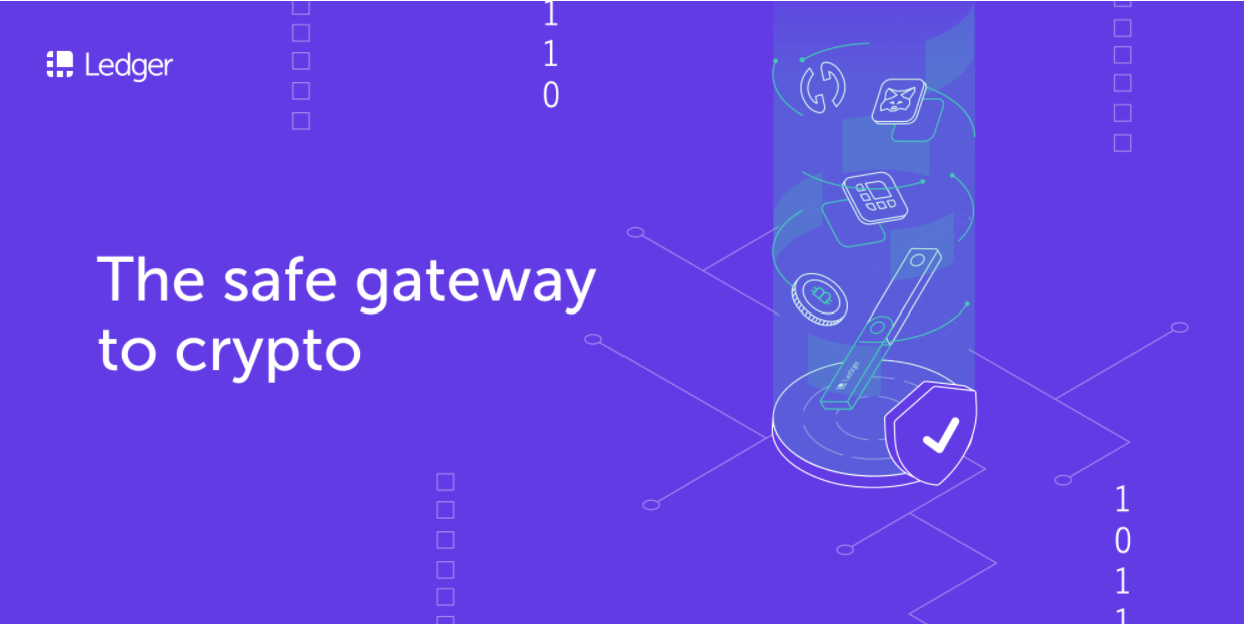 There are endless possibilities when it comes to crypto: buying, exchanging, growing – you name it. But things can get complicated when all of those features are spread out across the internet.
That's why Ledger has turned itself into a gateway for all things crypto: you can buy, sell, secure, exchange, and grow your crypto all in one place.
It combines a hardware wallet that offers the best security for your crypto and the Ledger Live application for access and trading.
Ledger hardware wallet is a physical device that allows you to store your crypto assets safely offline. It uses the most secure certified chip, which is also used in passports or payment cards, to withstand sophisticated attacks and keep your crypto assets safe.
Discover Ledger hardware wallets.
FUTURE OF WORK
Is the remote work honeymoon phase over?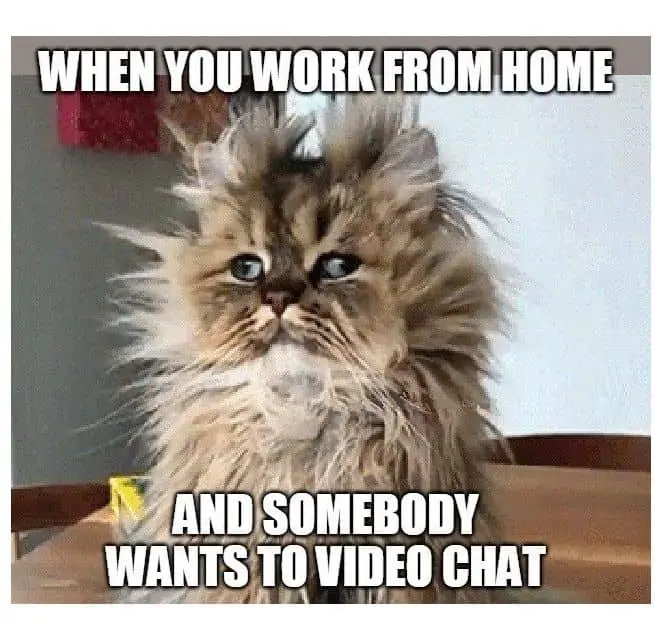 As we all know, since the onset of the pandemic in 2020, the number of Americans working remotely at least some of the time has increased dramatically. For some of us, working remotely is a dream come true. For others, it can be a nightmare.
Whether you love it or hate it, working remotely is something that requires a lot of responsibility, boundary-setting, and time-management skills. So, we have just the tips to keep you sane 🤗.
Prioritize your mental health. When your day is jam-packed with virtual meetings, deadlines, tasks and children running around, we often forget to check up on our mental health. Schedule time for yourself to do something other than work every day so you don't forget about yourself. Also, check and see if your company offers resources to boost your mental health when you need them.
Create a routine and try to stick to it. The 80/20 rule says that 80% of the work gets done in 20% of the time, or so the approximation goes. Although it might not be precise, the gist of this is likely something we've all found to be true. If you can schedule your day in a manner where you get most things done at once or in multiple short stints, you'll save yourself a lot of monotony. Look to productivity hacks like the Pomodoro Technique. Routines strengthen your mental health by reducing the number of decisions you have to make in a day.
Please take breaks. 40% of US remote workers reported being exhausted after a full week of virtual meetings, and it's easy to see why. If your remote work has some flexibility built into it, take advantage of that. Breaks are a good reward for accomplishments and provide a balance between work and relaxation.
Set boundaries. Working from home can feel like working on-call 24/7 sometimes. Set boundaries if you find yourself regularly emailing your boss or coworkers back at midnight.
ASHU'S CORPORATE CORNER
Today's Movers & Shakers
This commentary is as of 8:57 am EDT.
📈 TRENDING ON FINNY & BEYOND
Answer. Estee Lauder takes the top spot as the "greenest" company, according to Solar Power Guide. Google is #7 and Starbucks is #14 on the list (SolarPower.guide)
Fintech startup Bolt just shifted to a 4-day workweek (Fast Company)
Exxon sees green gold in algae-based fuels. Skeptics see greenwashing (WSJ)
Tech companies keep asking employees to take pay cuts to work remotely (BI via Yahoo)
Finny lesson of the day. It's well-known that employees leave their managers, not their companies. In fact, a study by the American Psychological Association found that 75% of Americans say their "boss is the most stressful part of their workday." Take this bite-sized lesson on tips to overcome a challenging boss:

How did you like Finny's The Gist today? (Click to vote)
Finny is a personal finance education start-up offering game-based personalized financial education, a supportive discussion forum, and simple stock and fund tools. Our mission is to make learning about all things money fun and easy!
The Gist is Finny's newsletter to our community members who are looking to make and save more money, protect their finances and be their own bosses! Finny does not offer investment or stock advice. The Gist is sent twice a week (Tues & Thurs). The editorial team: Austin Payne and Chihee Kim. Thanks to Ashu Singh for Today's Movers & Shakers.
*Sponsors or advertisers offer unique consumer services. We're thankful for their sponsorship to enable Finny to offer free financial education. Here's our advertiser disclosure.
If you have any feedback for us or are interested in sponsoring The Gist, please send us an email to feedback@askfinny.com.