🤞
Hope for the best, prepare for the worst
The Gist
Happy Thursday. Can you guess what percent of Americans were covered by life insurance in 2020, according to LIMRA's insurance barometer study? a. 34%, b. 54%, c. 74%. Check the answer in the "Trending" section below.
Here are the money topics for today:
Keeping a check on how your nest egg is invested
The bullish but worried Wall Street
The #1 money bias to avoid
INVESTING & RETIREMENT
Keeping a check on how your nest egg is invested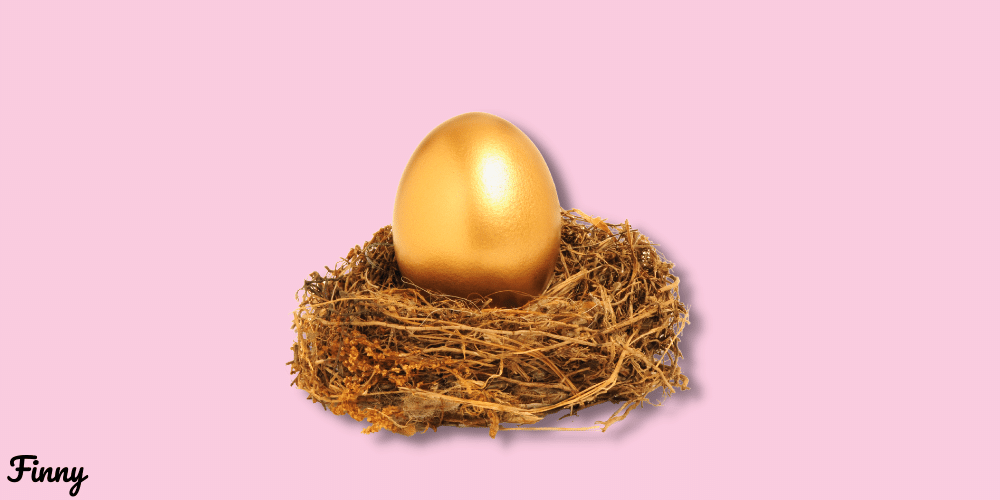 One of the most important stepping stones on the path to financial freedom is having a plan, and knowing where your money is going. However, recent surveys show that a substantial number of Americans actually aren't sure how their nest egg is invested, which can lead to a litany of unpleasant surprises come retirement.
Let's see some stats
About half (49%) of all survey respondents (ages 60-67) indicated that they didn't know how their retirement fund was allocated.
For the non-retired near retirement age group of 60-67, 39% of men were unsure of how their investments were divided up, in comparison to 59% of women who said the same.
35% of male respondents suggested they'd spent a good deal of time planning intentionally for retirement, whereas only 17% of women answered similarly.
60% of the 60-67 club also said they didn't have enough savings to be planning for retirement, 14% were unsure, and 26% said they were financially prepared.
So, what can we gather from this?
It's the fact that planning ahead is critical for our long-term financial future.
Data shows many are putting off retirement planning due to concerns about healthcare costs, potential market downturns, thinking they can't afford the lifestyle they hope for, or simply not knowing what to invest in. These perceived barriers to entry or complexities can cause us to become avoidant, and unfortunately end up as unprepared retirees.
Let's get prepared though, one step at a time.
Almost any task can be accomplished when taken one step at a time with relentless consistency, no matter how insurmountable it seems. Oftentimes after getting started, you realize it wasn't even that hard after all. Planning for the future is the same way, and can be made simple by breaking it down.
Spend some time thinking on it: In order to plan with intentionality, you have to first think on it. Imagine your ideal future and what that would entail financially. Consider when you'd like to retire, the kind of lifestyle you want, your health, and the variables unique to you.
Start with the basics: Or heck, you can finish with them too. Basic, simple retirement investing is one of the best and safest strategies out there. Look into target-date retirement funds, which periodically adjust your investments allocations over time via a glide path determined by your projected retirement year. Also, consider model portfolios or work with an investment advisor to get more ideas.
Learn perpetually: With everything there is a learning curve, and investing is certainly no exception. Although it can take some time, familiarizing yourself with all the terms, habits, rules, tax implications, caveats, and so on, will only continue to benefit your knowledge exponentially over time.
MARKETS
The bullish but worried Wall Street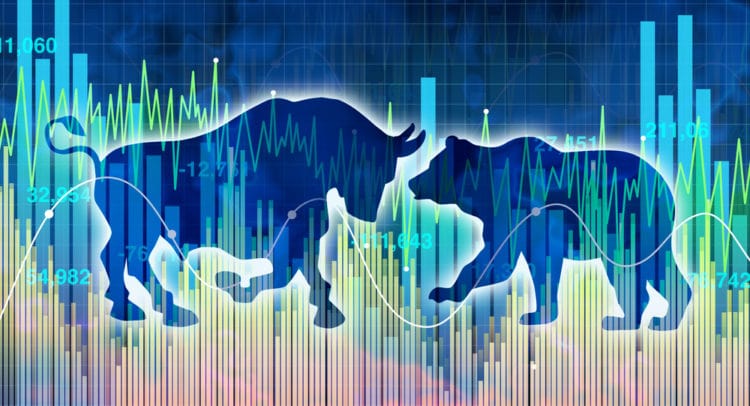 Hope for the best, but prepare for the worst. This seems to be the sentiment in the markets lately, which at the moment represents an ironic yet rational dichotomy between bullishness and fear. It's kind of like when the weather has been so good lately, and you feel like it might be time for a little rain.
Although markets are sitting at or near all-time highs, there are some looming concerns about potential threats in both the near- and far-term future.
The good?
The S&P 500 has gone over 200 straight trading days without recording a correction of more than 5%. What's more is that the Russell 2000 is up over 25% from pre-pandemic highs, the sluggish Dow is up 19%, and the Nasdaq, a whopping 37%.
This all seems like textbook market euphoria, and investors have certainly felt their share of ebullience over the last 18 months riding this ridiculous wave. But is it really sustainable?
The bad
If this is in fact a bubble (and no one knows that with any sort of certainty) then this definitely looks like stage 3 (euphoria) out of five, with the next two being profit-taking and panic. Let's not panic quite yet though, but rather examine it objectively.
The movement of money can give us insights into what investors are thinking:
When we see that the month of July drew in over $5b in cash to defensive sectors and funds in comparison to just $3.6b for the entire first half of 2021, that could definitely be indicative of investor sentiment.
On the contrary, momentum-oriented ETFs saw outflows of over $850b in July alone, which essentially erased 77% of the prior $1.1b in cash that went into them in the previous 6 months. Conversely, value ETFs and smart-beta strategies also saw inflows rise noticeably in July.
What it all means
What we can see plainly is markets advancing to all-time highs, coupled with concerns about just how high it's gotten, and how quickly it's done so, despite the occasional and unprecedented threats to the economy.
When Socrates said "I know that I know nothing," he was probably talking about the stock market. And indeed, the future is uncertain, and while it doesn't hurt to attempt to read the tea leaves every now and then, we should look to stay the course by investing prudently and consistently. As we've said time and again, timing the market is impossible—it's time in the market that matters.
SPONSORED BY HAVEN LIFE
Term life insurance at a price you can afford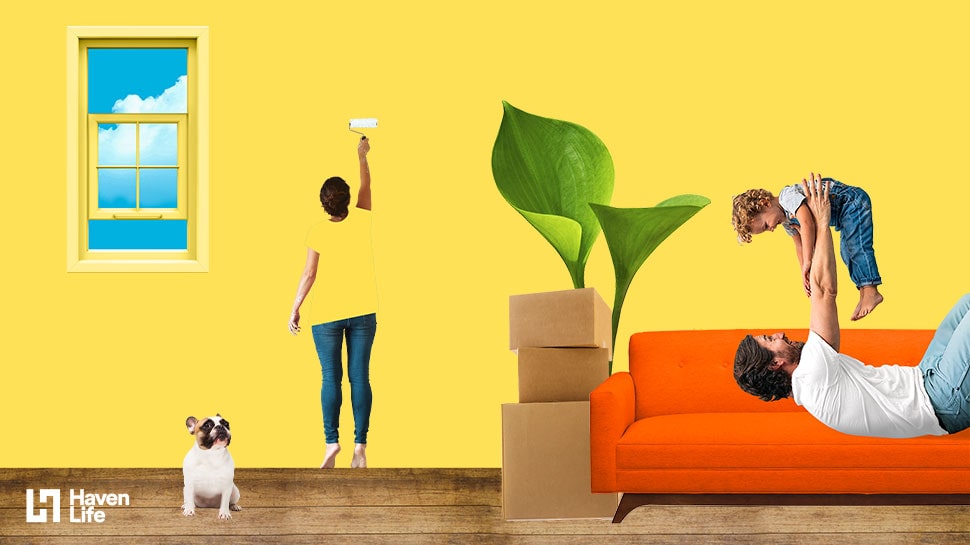 MONEY TIPS
The #1 money bias to avoid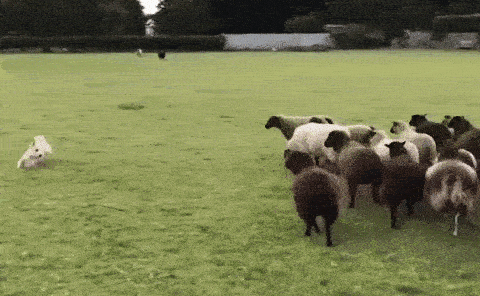 Source: Giphy
There are a lot of hiccups you could make with your money, like buying Gamestop stock at $325 or a new car on a whim. Some mistakes we make willingly, maybe because it's fun or it's worth the cost, but it's often the ones we're unaware of that can hurt the wallet most.
One of the most prominent examples of this behavior is herd mentality. It's a risky habit as following the herd and buying Bitcoin at $60,000 might have left you broke.

How to avoid following the herd in the wrong way:
Imagine your end goal first: Before making any decision with money, ask yourself how this aligns with what your end goal is. Whether it be short-term, intermediate, or retirement, how will this decision potentially impact that?
Invest with intentionality: Having an outline or predetermined allocation, either of dollars or percentages, can help guide you safely to financial freedom, and keep you from making some potentially harmful choices that can come as a result of herd mentality.
Discernment and risk management: Discernment is key, and although sometimes it can be a tough call, there are always indicators that can tell you a little about the odds of a good outcome. Even in situations where it's hard to say if now is a good time to invest in X, Y or Z, we can always manage our risk by investing only what we'd be okay with losing.
Take this related lesson on this topic and earn Dibs 🟡 while you're at it:

ASHU'S CORPORATE CORNER
Today's Movers & Shakers
This commentary is as of 9:10 am EDT.
✨

TRENDING ON FINNY & BEYOND
ANSWER. 54% of Americans were covered by life insurance last year, according to LIMRA's 2020 Insurance Barometer Study. Furthermore, 50% of people overestimate the cost of term life insurance. Millennials, in particular, overestimate the cost by 213%. (Bankrate)
Is estate planning on your mind but you haven't really done anything about it? Check out Trust & Will*—they make the process of setting up your will, trust or nomination of guardianship as simple as possible. (Trust & Will)
Finny lesson of the day. To life insure or not? If that's a question on your mind, take this bite-sized lesson:
How did you like Finny's The Gist today? (Click to vote)
Sponsor Disclosures:
Sponsored by Haven Life Insurance Agency.
Price does not reflect the rate for applicants in CA, DE, FL, ND, NY and SD.
Haven Term is a Term Life Insurance Policy (ICC21 Haven Term in certain states, including NC) issued by C.M. Life Insurance Company (C.M. Life), Enfield, CT 06082. In New York (DTC-NY), California (DTC-CA), and other states it is issued by Massachusetts Mutual Life Insurance Company (MassMutual), Springfield, MA 01111-0001.
About Finny:
Finny is a personal finance education start-up offering free, game-based personalized financial education, a supportive discussion forum, and simple stock and fund tools (aka Finnyvest). Our mission is to make learning about all things money fun and easy!
The Gist is Finny's newsletter to our community members who are looking to make and save more money, protect their finances and be their own bosses! Finny does not offer investment or stock advice. The Gist is sent twice a week (Tues & Thurs). The editorial team: Austin Payne and Chihee Kim. Thanks to Ashu Singh for Today's Movers & Shakers.
*Sponsors or advertisers offer unique consumer services. We're thankful for their sponsorship to enable Finny to offer free financial education. Here's our advertiser disclosure.
If you have any feedback for us or are interested in sponsoring The Gist, please send us an email to [email protected]