How to put your finances on auto-pilot in 2021
Welcome to the first edition of the revamped Gist for 2021! First of all, we wish you all a wonderful New Year—and hope it will bring you back all the things you missed in 2020. Happy hours, live games, and beach vacations... may they all come back!
This new, revamped Gist will focus on just three things: helping you make more money, save more and be your own boss! If this is of interest to you, please make sure The Gist always arrives into your inbox. If you find it in your Spam or Promotions folder, please drag it to your Primary folder and mark it as important.
If you're a Finny member, you will receive The Gist twice a week: every Tuesday and Thursday. If you enjoy reading it and think your friends and family would benefit from it, please invite them to join Finny.
Enough housekeeping for now. For today, let's talk about three main topics you've asked about:
Automating your finances in 2021
The mainstreaming of alternative assets
Saving more money during the COVID era
PERSONAL FINANCE AUTOMATION
Automation is your new BFF in 2021
As Frederico Garcia Lorca once said, "besides black art, there is only automation and mechanization." But how do you automate personal finances?
Here are a few ideas Finny community members suggested:
Turn on the auto-pay option on your loans and credit card bills. That way you'll never miss a payment.
Schedule regular, monthly contributions to your savings and investment accounts. That way your savings and investments won't get neglected.
Keep your retirement portfolio simple. If investing is not your forte, start with target-date funds, a simple and easy way to start saving for retirement.
For your taxable investments, you may want to choose a robo-advisor that automatically rebalances your investments (e.g. Schwab Intelligent Portfolios or Betterment will do this for you).
The key here is to start with one or two of these ideas and keep adding as you get more comfortable.
What are your thoughts on automating your personal finances? Join the discussion on Finny.
THE MAINSTREAMING OF ALTERNATIVE ASSETS
What are alternative assets? Why are they trending?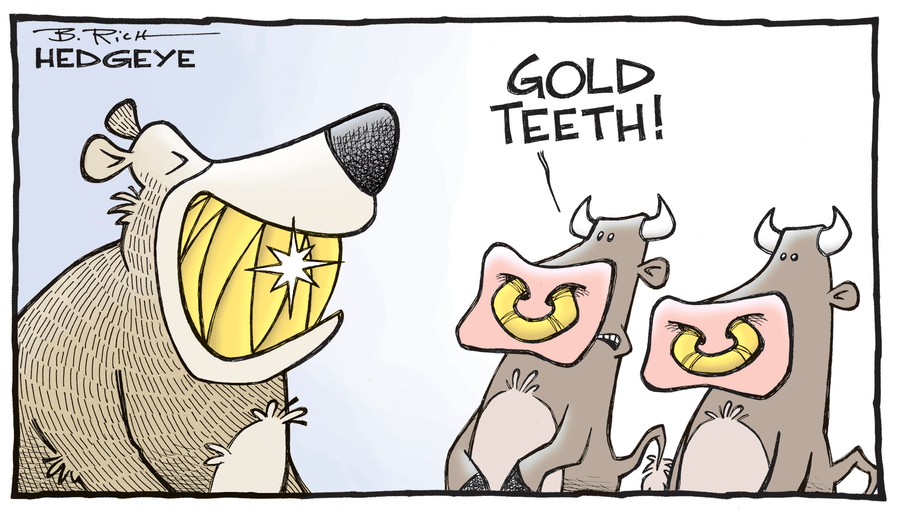 By Hedgeye
Simply put, alternative assets are any non-traditional assets that aren't cash, stocks, and bonds. The alternatives industry is expected to grow nearly 60% by 2023 to reach $14 trillion in assets, according to alternative data provider Preqin.
Why do people care about alternative assets? For one, alternatives tend to behave differently than typical stock and bond investments, providing broader diversification. Because they carry higher risk profiles than their stock and bond counterparts, they may provide enhanced or more generous returns. They also have direct exposure to investments that have a long track record of gains during inflationary periods.
Alternatives include investments such as precious metals (ahem... gold teeth anyone?), hedge funds, private equity, cryptos, and even collectibles, like wine, vintage cars, or basketball cards to name a few. Because they are unconventional and often times illiquid, it can be a challenge to place a value on an investor's alternative asset holdings.
Despite those risks, the "mainstreaming" of alternatives is well underway thanks to better transparency and easier access. And there appears to be a fast-growing world of opportunity in alternatives. Here are some examples:
SAVING AMIDST COVID-19
How to save more during the pandemic
Saving amidst COVID-19 has been challenging for many people; however, there are some new ways to save more money.
Some expenses have virtually disappeared (e.g., dining out) and others have gone up. Did we mention childcare?
As always, start with things and subscriptions you don't need or use. If you're not on top of your bills and need help negotiating your subscriptions, there are services like Truebill that help you cut down your spending.
With home rental prices plummeting, it may be a good time to negotiate your rent. Most people don't realize negotiating rent is an option. Just because you have to pay rent doesn't mean you can't negotiate a great deal and save some cash. Research comparable rentals in your market, don't forget to factor in amenities (like parking, pool), and time your negotiations. It's a renter's market right now.
Insurance is another bucket that you should look into carefully. In particular, car insurance—expect to pay less as you're driving less. With home insurance, it's a mixed bag—prices are going up in some parts of the country due to natural hazards.
When your insurance is up for renewal, you can use auto and home comparison shopping services like Insurify (a Finny community favorite) to find the best possible price. And feel free to chime in on the discussion thread below if you have any specific questions.
Finny makes money from affiliate relationships with our partners that we personally believe in. This means that we may get paid when you sign up for one of our partner offers. We recommend only those products that we believe can help you achieve and maintain financial wellness. In most cases, we've tried them out ourselves and thought they were very valuable. The quality and integrity of your experience on Finny is extremely important to us, so we are very selective about companies we write about and choose to partner with. We understand that personal finance and money decisions can be stressful, so we've done our best to include information that truly helps you make better financial decisions and live a richer life.
Copyright © Finny 2021. All rights reserved.
736 Paloma Ave, Burlingame CA 94010