😤 If you can't beat 'em, join 'em
The Gist
Happy Thursday. As we close out September, which is Life Insurance Awareness month, can you guess what percent of life insurance policy shoppers have no idea how much coverage they need? a. 20%, b. 40%, c. 60%. Check the answer in the "Trending" section below.
Here are the money topics for today:
If you can't beat an all-cash offer, offer one yourself
NFT scams are here
Prioritizing your financial goals
BUYING A HOME
If you can't beat an all-cash offer, offer one yourself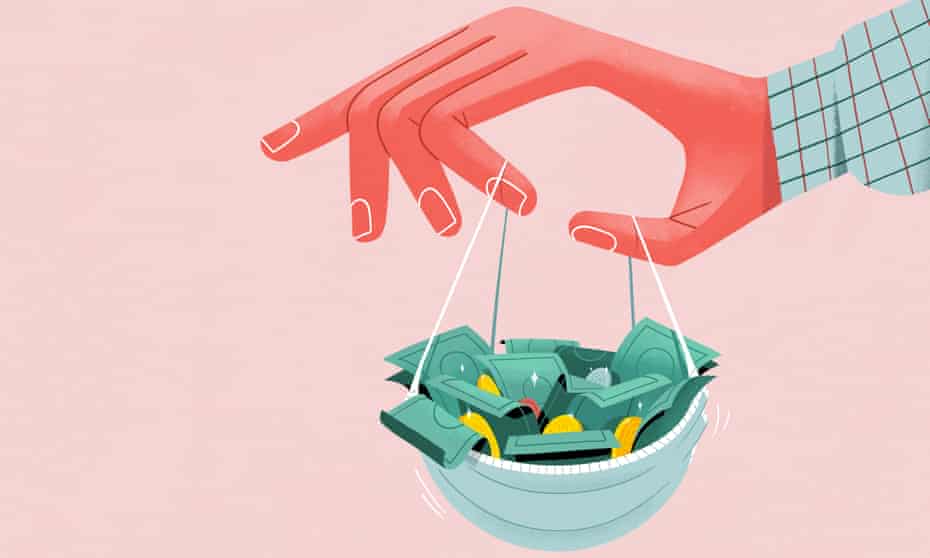 In an uber-competitive home market where demand is far exceeding supply, homeowners have the upper hand and the luxury of choice. Because of this, sellers rarely have to settle for subpar offer sheets and often control the leverage. Luckily, there remains a reliable solution to beat out the competition.
Money talks, especially when it comes in the form of cash on the barrelhead. Even if a buyer isn't paying top-dollar or above the asking price for a home, the virtue of paying in cash and circumventing the lenders can be quite an appealing proposition.
There's an app for that
23% of homes sold in July were bought with straight cash, up 7% from a year prior. The real estate environment looks more like homebuyers Hunger Games, and it's becoming more and more necessary to pony up an offer with a high cash value. Trouble is, not everyone and their cousin have a few hundred thousand stuffed in their mattress.
Thankfully, we've now invented a solution for this gap. Startups and industry thoroughbreds alike are beginning to roll out cash-offer programs to help prospective homebuyers without the capital be able to make a legitimate cash offer on a home.
Blue bloods such as Redfin, Opendoor, Ribbon, Homelight and more are starting to make cash offers on behalf of clients, and then resell the home to them once the loan has closed. What's in it for them? Well, fees and commissions from 1-3% of course, as any good middle-man would require.
Prospects going forward
Every dog has its day, but is this a laudable long-term addition to real estate fintech? In short, probably, at least to an extent. In a competitive market with widespread shortages for the foreseeable future, it's certainly an option. It's a unique idea that allows for needed flexibility for homebuyers, but the longevity and wider-scale impact is still unknown.
Of course, there are still some headwinds coming too. With the Fed expected to begin tapering within the next couple of quarters, interest rates will undoubtedly rise from their record lows to less appealing rates, subjectively speaking. This could impact the buyer's ability to afford loans, and zap a little demand from the hot housing market.
🏠 Before you do go out and put in that all-cash offer, review a few basic mistakes to avoid when buying a home:

CRYPTO ASSETS
NFT scams are here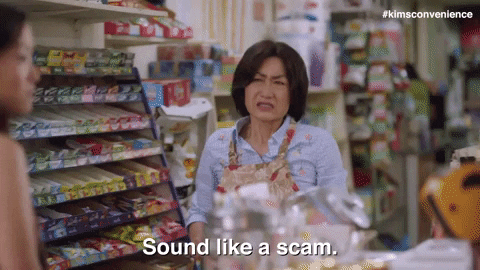 Where there's an organism, there's an equal amount of parasites eagerly awaiting a chance to siphon something from it. No financial industry is safe from scams, and it's perhaps the newer sectors that are often most vulnerable to novel attacks.
Despite the advent of cryptocurrency and all their derivative counterparts boasting security and decentralization, they're still susceptible to breaches, and sometimes crypto's biggest strength can be turned into its biggest weakness.
Some important knowledge before venturing into NFTs
NFTs are, in the simplest of terms, uniquely identifiable original pieces of online artwork or collectibles. What you define as art is a personal thing, and the NFT market encompasses everything from Tweets to NBA highlights and pixel art. Think of it as a much cooler version of collecting baseball cards or art. (We covered these more in-depth here.)
NFTs are stored in digital wallets, either in an online hot-wallet or offline in what's called cold storage. An example of a hot wallet would be keeping your crypto stored on Coinbase, whereas a cold wallet is something physical and offline, like a Ledger wallet.
Hot wallets are considered much riskier to store large amounts of crypto. Why? What's the difference between a hot wallet and a bank account? Crypto is not FDIC insured.
The importance of keys
So, about the scams. One of the appealing things about NFTs and their ability to be stored in a wallet, specifically a cold storage device, is that they're only accessible with your private keys. The keyword here is private. Most NFT scams that occur happen via accessing someone's private keys, thereby granting the hacker access to your wallet.
Even the most technically savvy, educated investors can sometimes fall prey to seemingly innocuous scam tactics. There are tons of horror stories strewn across the internet of NFTs worth north of 6 figures being lifted without a trace, sometimes to never be recovered.
Before venturing into the NFT space, or the world of crypto in general, it's important to understand that this isn't our traditional financial system or your everyday collectibles. As lucrative and cool as they may be, it's still the wild west, and educating yourself is your best defense.
SPONSORED BY HERE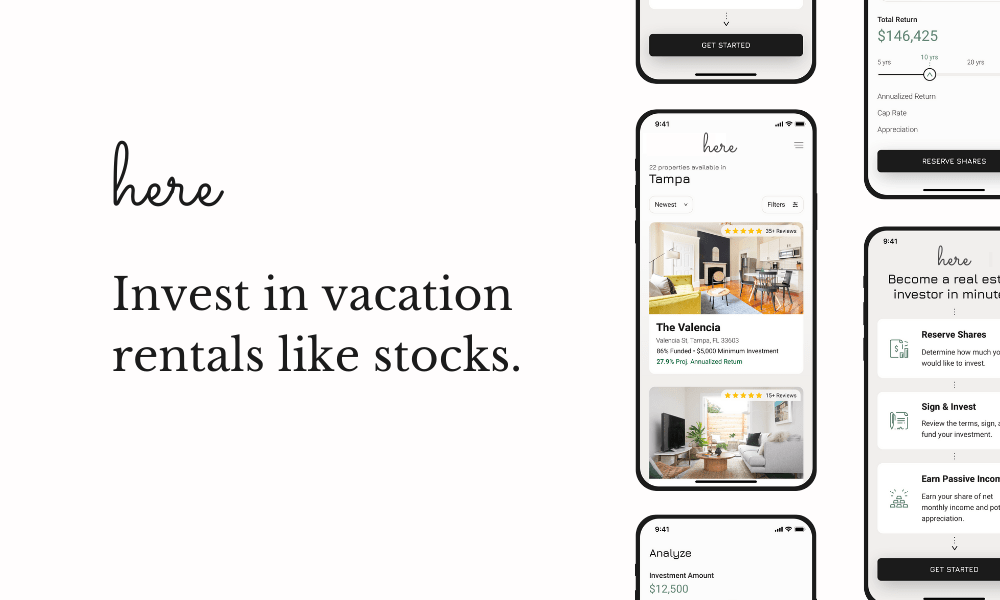 Returns on vacation rentals average nearly 129% more than any other class of real estate investment.
Here enables anyone to buy fractional shares of vacation rentals and earn passive income from the highest-yielding asset class in real estate without ever lifting a finger.
Get early access to the future of real estate investing. Request an invitation today.
FINANCIAL FREEDOM
Prioritizing your financial goals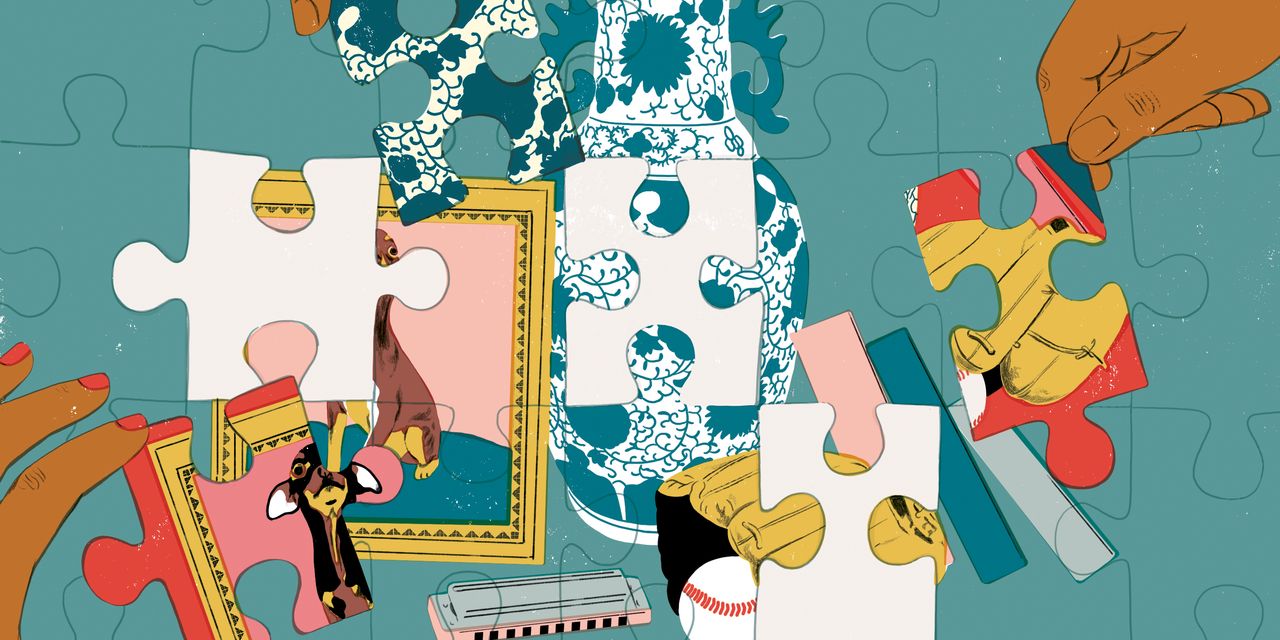 Taking care of your finances can sometimes feel like a second full-time job or a never-ending puzzle. And with so many moving targets to keep up with in life, it can be overwhelming to prioritize it.
The most important part of prioritizing your finances is to fall in love with the process because trying to fix the whole array at once will not leave you feeling fulfilled. Move forward in baby steps with intentionality, knowing each step leads closer to the end goal.
A few paramount tips:
Get it in motion: An object in motion tends to stay in motion, which you already knew. Thanks, Isaac Newton. Once you get started on getting your financial affairs in order, it becomes much easier to keep going. Start by thinking about your goals: What are your short-term, intermediate, and long-term goals? And if you've been thinking about your goals for a while, it's probably high time to get them out of your head and documented.
Save, save, and save: In Maslow's hierarchy of needs, safety is a top priority for humans, and it's no different in our finances. No matter your financial situation, having a buffer against the inevitable unknown is one of the smartest things you can do that will allow you to build a foundation for your other financial goals.
It's OK to pay down debt and invest, simultaneously. Unless you've got some really urgent high-interest CC debt, that is. If not, it's okay to split your extra cash between investing in the future and paying off the past, and you inch a step closer toward financial freedom by doing both. Sometimes though, paying down debt first or solely investing is OK too—it entirely depends on your situation.
Tackle one goal at a time: If you try to tackle all of your financial goals and priorities all at once, you'll get overwhelmed. Small meaningful progress every day are the keywords here.
💡Check out this pretty neat flow chart that may help some of you get those priorities in action!
ASHU'S CORPORATE CORNER
Today's Movers & Shakers
CarMax (-7%) missed profit estimates even though revenues topped the street
McCormick beat the street but the stock is down 2%
Fubo TV is up 1.4% with reports that it is partnering with payments platform Paysafe
Merck (+1%) is buying Acceleron Pharma for $11.5 billion
Virgin Galactic (+9%) after the FAA allows the firm to resume launches
Diageo (+2.3%), the spirits maker, is seeing strong demand in North America
AstraZeneca's (+0.8%) covid vaccine showed 74% efficacy in US clinical trials and 83.5% for 65 and older
Herman Miller (+2.2%) on strong sales and a narrow miss on profits
This commentary is as of 8:57 am EDT.
TRENDING ON FINNY & BEYOND
Answer: 40% of insurance shoppers have no idea how much coverage they need and how much to buy (Lifeinsuranceblog)
Applying for life insurance: actually simple. Shopping for life insurance: Not so simple, given how many options there are for coverage. Start by asking yourself a simple question: How much life insurance do I need? It depends, but there's no need to overcomplicate it. Try Haven Life's simple calculator ➡
Finny lesson of the day. Prioritizing your finances oftentimes starts with budgeting. So for those new to it, take this lesson:

How did you like Finny's The Gist today? (Click to vote)
Finny is a personal finance education start-up offering game-based personalized financial education, a supportive discussion forum, and simple stock and fund tools. Our mission is to make learning about all things money fun and easy!
The Gist is Finny's newsletter to our community members who are looking to make and save more money, protect their finances and be their own bosses! Finny does not offer investment or stock advice. The Gist is sent twice a week (Tues & Thurs). The editorial team: Austin Payne and Chihee Kim. Thanks to Ashu Singh for Today's Movers & Shakers.
*Sponsors or advertisers offer unique consumer services. We're thankful for their sponsorship to enable Finny to offer free financial education. Here's our advertiser disclosure.
If you have any feedback for us or are interested in sponsoring The Gist, please send us an email to feedback@askfinny.com.