🚧 Infrastructure, hot or not?
TOGETHER WITH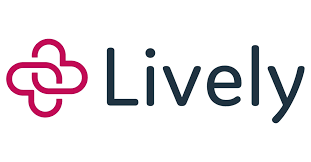 Happy Thursday! Let's get right to the money topics for today.
Infrastructure, hot or not? Implications of the $2 trilly plan.
One more way to save if you haven't filed your taxes yet. H-S-A.
Will rising interest rates derail the hot housing market? Our perspective.
Create better money habits. 3 actionable tips.
To ensure you are getting The Gist in your inbox, please move it to your primary folder (Gmail), or add it to your VIP (Apple Mail) or favorites (Outlook)!
INVESTING
Infrastructure, hot or not?
When you think of a good time, an interesting debate, a real hot topic, infrastructure is what's on your mind, right? We thought it might be, so let's break it down a bit.
Joe's Bill, and the Bill for Joe's Bill
Last Wednesday President Joe Biden unveiled a portion of his proposed infrastructure plan to help revitalize and progress America's infrastructure going forward. The plan contains $2 trillion dollars of spending, and outlines budgets for numerous areas.
About $600 billion would go toward transportation, including roadways, railroads, and bridges, all with a focus on cleaner energy. $174 Billion of the transportation portion would be put towards the adoption of electric vehicles, including stations, bus fleets, and government vehicles.
The "quality of life at home" section allocates $650 billion to the constructing, revitalizing, and "retro-fitting" of more than 2 million affordable homes and commercial buildings. Some of it would go to modernizing schools, replacing outdated plumbing, cleaner drinking water, and a lot more.
Another $400 billion would be injected into the elderly/disabled caregivers area, and $300 billion toward research, development, and manufacturing.
And there you go, a quick two trilly racks just like that. Ain't nothin' to a government.
Where America stands now, globally speaking
The US consistently comes in around 13th globally as far as total aggregate infrastructure. This is hard for most of us to believe as we often have no affiliations with public transit while driving our own vehicles in the suburbs, but numbers don't usually lie.
Some of the most noteworthy categories we're suffering in are as follows: aviation, drinking water, energy, schools, transit, and... all the important things. We actually seem to be doing best in the areas of ports and rail.
So, what are the potential implications for us if this is all put into action?
Infrastructure projects are often the tortoise of all the government's pet projects. They're slow to start and slow to develop. If seen through, the investments into updating schools, clean water, and a new emphasis on ensuring public goods can be a difference-maker for a lot of people.
Biden pledged that his long-term economic agenda would not add further to the growing national debt, and that the increase in taxes on corporations from the current 21% to 28% over a 15 year period is enough to pay for eight years of spending on infrastructure.
Let's just hope there isn't a trickle-down impact on the broader population because of higher corporate taxes. And at least for now, Biden continues to echo the statement that taxes won't be raised on anyone making less than $400,000 per year.
Assuming follow-through to move on these infrastructure projects, they could create the potential for new jobs, fueling optimism in the economy and ultimately the markets.
Where should you then look for investment opportunities? See what Finny's investment community has to say about just that:
SPONSORED BY LIVELY
One more way to save if you haven't filed your taxes yet
There's still time to save on last year's taxes and save smartly on your healthcare costs.
How? By opening and funding a free health savings account or HSA with Lively.
HSAs are like a 401K for healthcare but better, tax-wise. When you open an HSA, you can save up to $7,200 tax-free on last year's taxes. Your HSA grows tax-free and withdrawals for qualified medical expenses are tax-free. It doesn't get better than this triple tax benefit.
If you and your family are on a high deductible health plan, you qualify. That means, your health plan has a minimum deductible of $1,400 for individuals and $2,800 for families.
Lively HSAs work alongside high deductible health plans to make healthcare more affordable.
Save up to 25% on your taxes by contributing to an HSA for the 2020 tax year.

HOUSING
Will rising interest rates derail the hot housing market?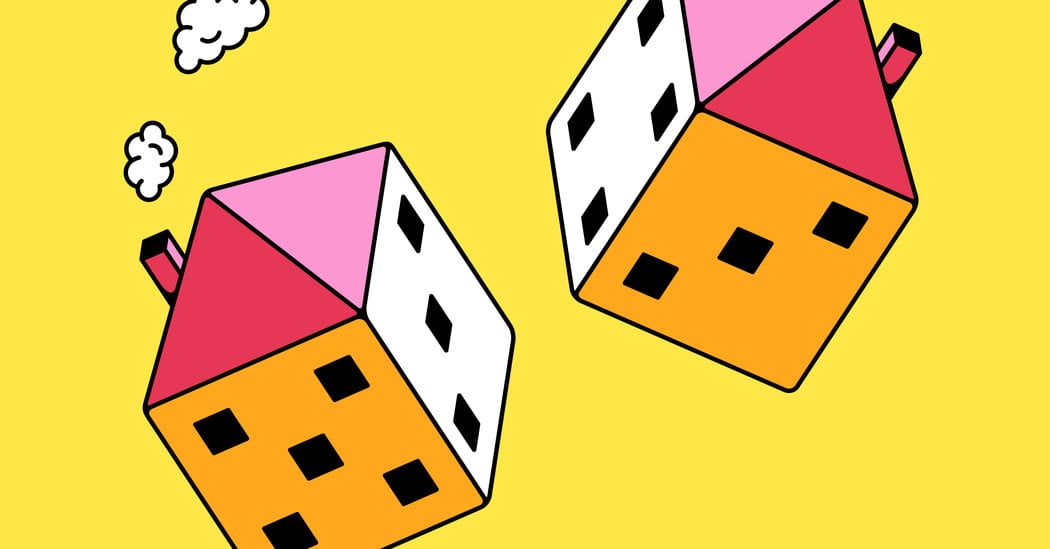 Tim Lauer
It's been "a great time to buy a home" for a while now. As you've likely heard dozens of times over the last decade, interest rates are extremely low, and it's unlikely to be sustainable. But, that doesn't necessarily imply that the end is nye.
Some perspective, and a bunch of numbers
The current average FRM (fixed-rate mortgage) for a 30-year loan will run you about 3.39%, which is very low historically speaking. Recently though, this represents an upward movement. Last year's average 30-year rate was 3.11%, dipping as low as 2.68% in December.
Interest rates have been dropping, broadly speaking, for the better part of 40 years since they reached a peak of over 18% in the early 1980s inflation war. Between the early 90s and 2000s, rates hung out around 8% and stayed around 6% until 2010, falling further due to the housing crisis.
2021 has brought swift recovery to the rates though, up a whole half of a percent to 3.08% in early March, and as we can see, even higher lately.
So, is this going to derail the housing market?
Thus far, the housing market doesn't seem to have been negatively affected by rates moving up a bit. Despite rising rates from a year-to-year perspective, looking at the bigger picture makes it impossible to ignore the fact that, historically, home-buyers are still getting a pretty good deal.
Prospective home-buyers seem to have been saving their money over the last year, as various surveys have indicated, and it makes sense that future homeowners would be amongst the more financially responsible portions of the population.
The US is also dealing with an apparent housing shortage, with Freddie Mac estimating a 2.5 million unit shortage, even before the pandemic hit. The construction industry will be busy in 2021, while also dealing with similar shortages that are facing supply chains in numerous sectors.
Our Take. All of this combines to create and sustain the seemingly perpetual bull market on homes. The housing market has gone to the moon and come back a few times. Dogecoin has nothing on a good, old-fashioned mortgage. Are we being too pessimistic in awaiting a crash? No, we're being proactive and prepared, despite being okay for now.
FINANCIAL WELLNESS
Tips to create better money habits
Being proactive always beats being reactive
Planning ahead may seem like an option only for geeks but it can end up aiding you on your path to or sustenance of financial freedom. Plenty of research has shown that budgeting is more about psychology than money, and those who've been successful at it can attest to this. Here are a few practical tips.
Set an annual reminder to check your credit reports. You get a free credit report every week if you wanted to.
Set up alerts to stay on top of your checking account balance. Or else beware of overdraft fees if your bank charges them.
If you can't make a bill payment because of a financial emergency, call your lenders or creditors before your due date to see what options may be available to you.
Always explore your options, especially with loans
Exploring your options might sound like the phrase your ex used when they tried to let you down easy, but trust us, it can be used for way more than that.
We know it's pretty sweet and simple to just go on Rocket Mortgage and get an interest rate quote faster than an Amazon Prime package, but hear us out. Get at least another two quotes. Having options is always a power move, and there's strength in numbers. With interest rates chomping at the bit to rise, now is a good time to make the lenders play limbo.
Be discretionary with your credit, and where you get credit advice
Just because you get your third credit card offer in the mail this month does not mean you should apply for the card. You may have heard that the lower your credit utilization rate, the better the score. It's true.
But, another big factor playing into your creditworthiness is your AAOC. My what? Average age of account. When you open a new credit line, that account has an age of 0. Adding one every now and then to a seasoned credit history is no biggie, but if you're new in the credit game and just trying to build your history, be careful.
✨ TRENDING ON FINNY AND BEYOND
Infrastructure ETFs with the highest net assets (Finnyvest)
It pays to learn about personal finance on Finny! If you've been learning on Finny, redeem your Dibs for rewards, gift cards, enter our $100 giveaway and more. (Finny's rewards shop)
Sidecar Health is on a mission to make health care affordable by reimagining health insurance. Save 40% or more. (Sidecar Health)*
Build home equity and pay off debt as fast as humanly possible with Earnup (3 months free)*
Finny lesson of the day. With the $2 trilly plan, there may be investment opportunities in sectors. Here's our bite-sized quiz on this topic:

How did you like Finny's The Gist today? (Click to vote)
Finny is a personal finance education start-up offering free, game-based personalized financial education, a supportive discussion forum, and simple stock and fund tools (aka Finnyvest). Our mission is to make learning about all things money fun and easy!
The Gist is Finny's newsletter to our community members who are looking to make and save more money, protect their finances and be their own boss! It's sent twice a week (Tues/Thurs). The editorial team: Austin Payne and Chihee Kim.
*Sponsors or advertisers offer unique consumer services. We're thankful for their sponsorship to enable Finny to offer free financial education. Here's our advertiser disclosure.
If you have any feedback for us or interested in sponsoring, please send us an email to feedback@askfinny.com.
Copyright © Finny 2021. All rights reserved.
736 Paloma Ave, Burlingame CA 94010