⚔️ Main Street vs. Wall Street
Happy Tuesday! To make this week a little brighter, our insurance partner, Avibra, is offering our members and readers insurance coverage at no cost to you—learn more about it below!
Here are the topics we'll cover in today's issue:
Safe deposit boxes. If you think they're safe, think again.
Main Street vs. Wall Street. Will anyone come out of the GameStop saga unscathed?
Housing. When should you sell your home and rent instead?
If you're receiving The Gist in your Promotions folder, consider moving it to your Inbox, so you don't miss any future issues!
BANKING
If you think safe deposit boxes are safe, think again.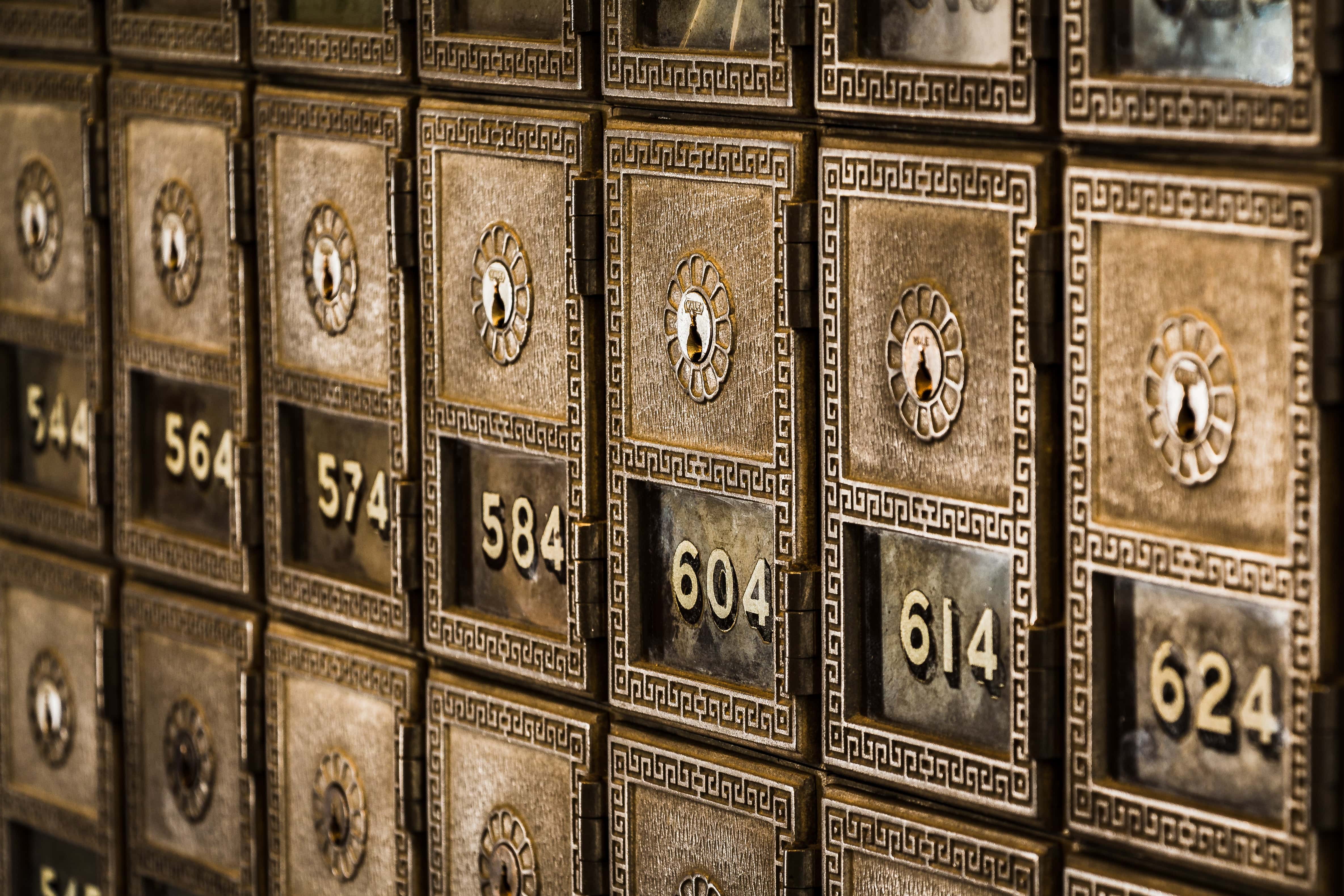 Photo by Tim Evans on Unsplash
Bank safe deposit boxes are far from a sexy topic these days. But get this: no federal laws govern these so-called highly secure boxes. There are 25 million such boxes in the US and they operate in a legal gray zone despite the highly regulated banking industry, according to the NYT. If you or someone you know has a safe deposit box, please read on.
🔓 Banks generally don't carry insurance to cover losses to safe deposit box renters. Most safe deposit lease agreements deny any liability by the bank.
🔓 Banks often cause losses incurred by customers. When a bank closes or moves a branch, it will drill open the box. The contents are put in a cardboard box or an envelope which is brought to a new location.
🔓 A box will be drilled open when the bank loses contact with a customer.
🔓 If the rental fee isn't paid on time, the bank might drill the box and put the contents in storage until someone claims the belongings.
🔓 If a bank is negligent and causes losses, it has no legal obligation to compensate its customers. Banks rarely have insurance covering losses of box contents.
So what should you do?
A safe deposit box often isn't the best place to store important documents, such as a will, or other valuable items, like jewelry. In fact, it's becoming harder to rent a box because many banks are closing their branches and ending such deposit box services. For many banks, the service is also unprofitable.
If you want to share digital documents with your families such as wills, trusts, insurance health cards, passports, and tax returns, you're much better off with services such as Pillar, which acts as a digital vault. After all, we live in a digital age!
INVESTING
Main Street vs. Wall Street. Who will come out unscathed?
The saga on The Street is no joke. At the center of this is the battle of the people versus the establishment. Will anyone come out of this unscathed?
In case you haven't closely followed the Gamestop saga, here is a simple recap:
Despite the company's declining fundamentals, GameStop's share price had gradually appreciated from $4 this time last year to $19 on New Year's Day.
Gains in Gamestop attracted hedge funds to short the stock. They believed that a shrinking company operated a dinosaur business ready to go extinct.
When GameStop appeared on the list of most-shorted stocks, millions of retail investors employed a tactic to go all-in to put the squeeze on Wall Street. This short squeeze skyrocketed the stock price to nearly $500 last week.
Hedge funds were then forced to cover their positions, resulting in a $5 billion loss.
Robinhood blocked trades in several stocks at the height of the showdown because they were financially strained by the high volume of trading, angering retail investors.
Who's riding the surf
🏄 Fidelity, Public, TD Ameritrade
🏄 Retail investors who sold for a profit
Who's wiping out
🌊 Robinhood. They grew to symbolize the antithesis of Wall Street, but now we know they rely heavily on Wall Street.
🌊 Hedge funds forced to cover their shorts
🌊 Retail investors who bought at the top
Our 3 takeaways
💡 The saga raises tricky questions about market efficiency, financial stability, and regulation. Class action lawsuits have only just begun and congressional hearings will kick off endless regulatory chatter, scrutiny and "reform."
💡 The round trip will be inevitable for these fearless retail investors. But the YOLO movement is for real and here to stay. No doubt we'll be hearing heart-wrenching stories from retail investors on both extremes in the coming months.
💡 Do your research before investing in a specific stock. A soaring stock price in a matter of days doesn't mean it's a buy, quite the contrary. Business fundamentals matter. Don't let FOMO and greed take over when investing.
HOUSING
When should you sell a home and rent instead?
The coronavirus pandemic is responsible for a dramatic change in the way the world lives and works. Remote work is no longer just an experiment—it's a new reality—with nearly seven in ten employees working their jobs from home. Since the pandemic started, 16 million people in the US have moved, per USPS.
For those owning a home, when does it make sense to sell your primary residence and rent instead? Here are a few insights we gleaned from the Finny community.
Renting is cheaper than owning in most of the country
That's particularly true now, as real estate prices are steadily rising across the country, while rents are declining in many big cities (most notably, in New York and San Francisco). As a matter of fact, it's cheaper to rent than buy in most of the United States. So why not take advantage of the housing market and rent?
Selling can help you become debt-free
If you're swimming in debt, unloading the financial burden of your mortgage may be the right solution. Do take the time to consider all your options since a home can be an emotional possession.
Selling can help you with budget limitations
The pandemic has been tough on many people. If you find yourself unemployed and don't have many options for finding work fast, selling your home and renting instead will ease the pressure on your budget, especially if you have built up equity in your home. In this case, consider moving to a less expensive rental.
Renting is the norm for digital nomads
Digital nomadism is on the rise. For those people who can afford to work in any country or city in the world, and have an appetite for a nomadic lifestyle, selling their home and renting means additional freedom and one less thing to worry about.
Interested in discussing this topic? Chime in on the thread below.
✨ TRENDING ON FINNY & BEYOND
[Finny Learn] Emotions in Investing. Take this 5-minute bite-sized, quiz-based lesson to review the basics about our emotions in investing. Just saying...
[Avibra Offer] 💝 Courtesy of our partner Avibra, get $5K of no-cost insurance when you download the app and sign-up on Avibra. That's $2K of life insurance, $2K of accidental death and dismemberment insurance, and $1K of accident medical insurance (subject to terms & conditions). Avibra helps you better understand life's risks by offering you insurance education, advice, and coverage.