🍵 NFT time
TOGETHER WITH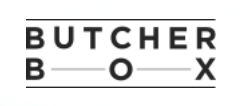 Happy Tuesday. Let's get right to the money topics for today.
What the heck is an NFT?
Are extended warranties a waste of money?
Ways to work on your passions when the ROI isn't there
INVESTING & COLLECTIBLES
What the heck is an NFT
As if cryptocurrency and Bitcoin weren't complicated enough, in 2021 we've been introduced to another cousin of crypto within the blockchain industry called NFTs.
So what the heck is that?
NFT stands for non-fungible token, and in simple terms, think of it as a digital collectible. NFTs are assets of sorts stored on a blockchain and contain important metadata that identifies creation dates, ownership, and other relevant identifiers.
Although NFTs and cryptos leverage the same blockchain technology, cryptos and physical currencies are considered "fungible" in that one Bitcoin can be traded or exchanged for one another, and are equal in value. A Bitcoin is always worth another Bitcoin, right? NFTs can't be directly exchanged with one another simply because no two NFTs are identical. Thus the term non-fungible.
Their value comes from their scarcity and originality. They're unique, non-counterfeitable, and authenticated by one of the most reliable emerging technologies on the planet. Even though NFTs have been around since 2014, they are gaining notoriety because they are becoming a popular way to buy and sell digital artwork.
It's like a deed or the title to your car, except in this case it's more of an uber-complex and secure deed. NFTs can be almost anything, from digital art, online collectors cards, music, to even tweets. One of the most popular NFT markets is the NBA Top Shots collection, which allows fans to own in-game digital moments (i.e., video snippets) like they were baseball cards.
NFTs can also be used to tokenize real-world art, or any other asset for that matter, to essentially facilitate a much more efficient exchange of rights to these objects. Gold ETFs anyone?
They can sell for anywhere from a few dollars for miscellaneous digital items, $600,000 for a Nyan Cat meme to $69 million for a digital collage. Yes, the range is really broad and unpredictable.
So are they a good investment?
Some say that NFTs are just a way to sell scarcity since most digital creations are almost always in infinite supply. Assuming it's in demand though, theoretically cutting off the supply should raise the value of the asset.
Well, tread carefully and always do your due diligence as we always say. Inevitably, some NFTs will succeed while others will fail and become worthless.
Where to buy and sell
When Bitcoin or cryptocurrencies are mentioned around those who are unfamiliar with the concept, one of the first things often asked is "where do you even buy that?" It's an understandable question because it's not exactly intuitive and well-known like stocks and other publicly traded investments. NFTs are not much different in that they can be easily accessible, but the market is still emerging.
Just like the overwhelming number of options we seem to have for crypto exchanges and e-commerce shopping, there are a variety of online marketplaces to buy and sell NFTs, with some being more reputable than others of course. Top names include sites like SuperRare, Foundation, and Mintable to name a few.
For advanced players and creators
Want to create your own NFT out of that tweet that got 100 likes one time? It's certainly not a task for beginners, but it is relatively simple to accomplish once you're acclimated to the crypto environment.
You'll need to pick the artwork, choose the blockchain you want to create it on, oh and have at least $100 of ETH and an Ethereum wallet, in most cases. Download an app like MetaMask to go about the minting process (details foregone…) before connecting your wallet to a marketplace like OpenSea or one of many alternatives to officially list your NFT for sale.
BUDGETING & SAVING
Are extended warranties a waste of money?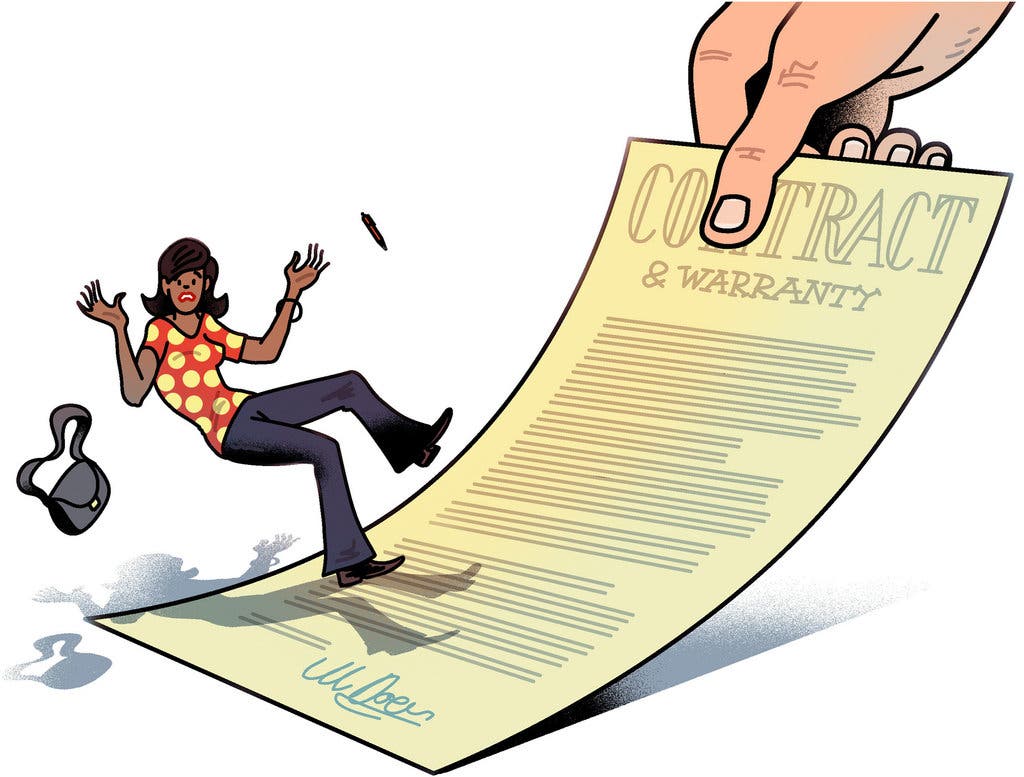 Image source: NY Times
Extended warranties are part of the classic up-sell that takes place at the end of a transaction to try and get the most possible out of the customer, and the most commission for the salesperson.
Sure, that's one way to look at it, but they could also be beneficial in some circumstances. While it is a highly situational topic and something to be evaluated on a case-by-case basis, more often than not it seems that consumers may be adding on these excess warranties unnecessarily.
The deets
Taking cars as the primary example, the average extended warranty for a vehicle ends up being anywhere from $350 to $750 annually, an amount that far exceeds routine maintenance costs and a number of other small repairs.
The average annual cost of ownership of a five-year-old vehicle is about $205, and $430 for a decade-old car. With the average extended warranty coming in at $1,800, you're probably better off putting that money in a savings account unless you plan on replacing some major components.
Consumer reports found that 55% of consumers who'd purchased an extended warranty on their vehicle did not use it for repairs made during the entire policy life span.
Reliable vehicle owners are even less satisfied with the return on their warranty, meaning it's probably best to save this policy type for your less dependent liabilities.
Our take. All in all, extended warranties can be lifesavers in niche situations with correspondingly unique policies, but probably not something the average consumer should just be slapping on at the end of a big-ticket item just because it seems like a deal.
SPONSORED BY BUTCHERBOX
The perfect way to kick off summer
Raise the bar for grilling with FREE St. Louis ribs, ribeye steaks and 2 lbs of ground beef in your first ButcherBox.
ButcherBox offers delicious high-quality meat delivered right to your door. Choose from 100% grass-fed beef, free-range organic chicken, pork raised crate-free, and wild-caught seafood—no antibiotics or added hormones ever.
For a limited time, new members get 1 rack of St. Louis ribs, 2 ribeye steaks, and 2 lbs of ground beef for FREE in your first box.
Only while supplies last so order now and get your grilling essentials for FREE!
CAREER
Ways to work on your passions when the ROI isn't there
The ultimate goal of almost any one of us would be to turn some of our favorite things into an income we can live on. Unfortunately though, it's a lot more complex than that Youtube pre-roll ad inviting you to their limited-time entrepreneur's webinar would have you believe.
One of the most frustrating things for a hobbyist is to find that it's become second-fiddle to everything else in life, and almost a time burden to indulge in it with all the other responsibilities life has put on your plate.
Passions are meant to be a net positive to your life, even when they're not something turning a net profit for you yet. Luckily for us, you can achieve a harmonic balance between doing what you love and the rest of your life, with just a bit of thought and a lot of intentionality.
Here are a few ways to keep the end in mind.
The best ability is availability. If you're like most of us with hobbies we can only dream of turning into careers, you may not have even made a dime from it yet, and that's okay. One of your biggest talents will always be consistency. Schedule, schedule, schedule. Setting aside time in your schedule to commit to your idea is your path to recognition. Forgetting the outcome, and just methodically going about progressing is a major key. Don't stop digging right before you hit gold.
Be flexible and open to new side-gigs. Only a small percentage of creators ever turn a profit in any given area. This is just business, and it's impossible for everyone to make it. Consider this though: if only 7% of players in your area make a profit, you can increase your odds exponentially by branching out into other niches too.
Honestly ask yourself what the goal is. Do you believe that this needs to be profitable for it to bring happiness to the lives of yourself and others? A lot of the time, that answer is no, and it shouldn't hurt to admit that. Positioning yourself to become monetarily successful one day while also just loving the process is entirely valid, because not all passions are about the money.
📚 Check these fast facts about side hustles to determine whether or not it's for you:
ASHU'S CORPORATE COLOR
Today's Movers & Shakers
Didi is down 25% in early trading in NY after Beijing came down hard on the ride-sharing firm for various violations, including collection and use of personal data. The Cyberspace administration ordered the domestic app stores to remove Didi, essentially cramping its revenue
The Chinese regulators also launched investigations into Boss Zhipin (-10%) and Full Truck Alliance (-16%)— both are listed in NY. Baidu, Pinduoduo and JD.com are also down 2% each
Higher oil is boosting E&P companies—Occidental (+2%), ConocoPhillips (+1.7%), $APA (+2.2%)
American Express is up 2.5% after Goldman upgraded the stock to buy and raised the price target by 33% (from Friday's close)
3M is down 1% after CS downgraded the stock to neutral
Pfizer (-1%) after a study in Israel concluded that its vaccine was found to be only 64% efficient against the Delta variant of COVID
Tata Motors is down 8.5% after its luxury division, Jaguar Land Rover production falls sharply as a result of chip shortage
This commentary is as of 9:23 am EDT.
✨ TRENDING ON FINNY & BEYOND
New stimulus benefit offers free health insurance through the end of this year (Yahoo Finance)
EVENT: Charting your journey to financial empowerment—a webinar brought to you by Comwune featuring speaker Ilene Slatko (Register here)
Finny lesson of the day. Are you considering starting a side-hustle but not sure what kind of gig to start? Take this 5-minute quiz that will help you think through some fundamental questions:

How did you like Finny's The Gist today? (Click to vote)
Finny is a personal finance education start-up offering free, game-based personalized financial education, a supportive discussion forum, and simple stock and fund tools (aka Finnyvest). Our mission is to make learning about all things money fun and easy!
The Gist is Finny's newsletter to our community members who are looking to make and save more money, protect their finances and be their own bosses! Finny does not offer investment or stock advice. The Gist is sent twice a week (Tues & Thurs). The editorial team: Austin Payne and Chihee Kim. Thanks to Ashu Singh for Today's Movers & Shakers.
*Sponsors or advertisers offer unique consumer services. We're thankful for their sponsorship to enable Finny to offer free financial education. Here's our advertiser disclosure.
If you have any feedback for us or are interested in sponsoring The Gist, please send us an email to feedback@askfinny.com.
Copyright © Finny 2021. All rights reserved.
736 Paloma Ave, Burlingame CA 94010