🚀 Penny stock craze
TOGETHER WITH
Happy Thursday! Before we dive right in, can you guess what the average 401(k) balance was during the first quarter of 2021, according to Fidelity? a. $56,700, b. $88,250, c. $123,900. See the answer in the "Trending" section below.
Here are the personal finance topics du jour:
Your 401k might be costing you more than you think
Penny stock craze: worth investing or not?
Preventing modern burnout
RETIREMENT SAVINGS
Your 401(k) might be costing you more than you think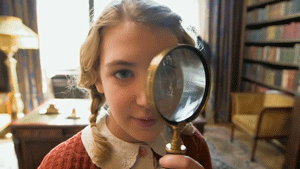 Giphy
One of the most popular retirement accounts utilized by US employees is the 401(k), which was created almost by accident back in 1978 when Congress passed the Revenue Act that included within it a section dubbed—you guessed it—401(k). It allowed employees to defer some compensation from stock options or bonuses.
After the rules went into effect in 1980, the IRS followed suit in 1981 by introducing rules that allowed employees to contribute to their 401(k)'s through salary deductions. And the popularity and availability of these plans have increased ever since.
Despite their noble intent, 401(k)s do have one major drawback that's often overlooked by account owners, and we're not talking about early withdrawal penalties.
Your 401(k) and its fees
In 1996, the assets held by 401(k) accounts surpassed $1 trillion. Today that number is around $6.7 trillion and takes up about one-fifth of the nation's total retirement savings pie. That's a sizable stash of cash, and much of it is being eaten away by fees that account holders are footing the bill for.
The average fee paid per account comes out to around 0.45% annually, meaning that an account with holdings of $100,000 would end up paying $450 every year in fees alone. That fee schedule ranges greatly though depending on the type of plan and the cost of funds offered —usually from around 0.37% to north of 1.4% per year.
One of the main upsides of a 401(k) plan is its tax benefits, but a 2015 estimate from 3,500 surveyed accounts suggested that in nearly 16% of all 401k plans, the fees incurred are essentially erasing all the tax savings.
Why this happens and how to reduce your fees
If you want to reduce your fees as any aspiring retiree, here are some practical tips.
First, find out what you're paying. A surprisingly high number of investors don't know what their fee schedule is. You may have to make some calls to your plan administrator or ask some questions internally with your employer's HR department. It'll be well worth your time.
Analyze your holdings. If your fund doesn't allow you to actively make changes, see if there's an option for a self-directed brokerage window. Certain investments, particularly those that are more actively managed, will have a higher fee than others. Consider passive low-cost index funds if your plan offers them, or diversified target date or target retirement funds that are well-suited for those hands-off investor types.
Consider rolling it over. By rolling over your entire account to a traditional IRA or something more suitable that allows you to actively control your account, you'll avoid paying any taxes on this transfer. If, however, you want to go the Roth route, you'll be paying taxes on the holdings first.
📚 Get a quick refresh on the facts about your workplace retirement plan:
INVESTING
Penny stock craze: worth investing or not?
Image source: AARP
Penny stock investing has been a booming business thanks to pandemic boredom, the burning desire to make a quick profit or both. With social media continuing to fuel the craze for these super cheap, risky shares, it's becoming clearer that they belong to a frontier of their own alongside the likes of meme stocks, Dogecoin and digital NFTs.
And the trending data speaks for itself: according to the Financial Industry Regulatory Authority, there was an increase of more than 2,000% transactions on the over-the-counter (OTC) markets, where most penny stocks are traded, versus a year ago.
When it comes to the seemingly unending debate surrounding penny stocks and whether they're something we should be investing in, the answer is a boring and resounding, "it depends." It depends on the basics like your investing goals and philosophy, risk tolerance, and the due diligence you've done on the penny stock itself.
So, to help you evaluate penny stocks and decide if it's worth the risk, here are a few pointers:
Understand what it is first. Penny stocks usually refer to stocks of small companies that trade for less than $5 per share. Most trade OTC and some trade on large exchanges like the NYSE. Securities that don't meet the standard exchange requirements usually trade OTC. That means less regulatory scrutiny and fewer rules around transparency of their financial results. Oh, and major investors don't buy them and Wall Street analysts don't cover them.
Penny stock is a broad classification, choose wisely. A penny stock could be anything from an OTC cannabis company trading for as little as a hundredth of a penny to $0.65 meme stock you saw on Reddit. Despite the speculative nature of both of these investments, one is far different from the other.
Market cap and volume matter, a lot. Penny stocks that present the most risk and volatility are those with low market cap and low volume. Buying $SNDL is a bit of a risky play, but with a $1.5B market cap and an average volume of over 200 million shares traded daily, you're unlikely to get left high and dry without a buyer or a gaudy bid/ask spread, and it's far safer than an alternative with a low float or low volume.
Stop loss. Please. Use. A stop loss. If you decide to take on penny stocks, it's okay to have paper hands, especially when you're not feeling like risking it all to go to the moon. Safety and protection are good, and there's no shame in that. A stop-loss is an order placed with a broker to buy or sell a security when it reaches a certain price. If you do pick up a penny stock, set a trailing stop loss on some or all of your shares to save yourself some pain or lock in profits on the way up.
Beware of fraud. With a flood of investors trading penny stocks comes scammers—from fraudsters out to "pump and dump" shares leaving new retails investors high and dry, to the companies themselves. As simple as it sounds, do your homework.
🧵 Want to join in on the Finny community discussion on this very topic?
SPONSORED BY FANTASY INVEST
Stock market news in bits and memes
Fantasy Invest Daily newsletter makes serious, often stuffy news about investing and finance fun and easy-to read.
Every new edition of the newsletter goes right to your inbox. And it's a quick 1-minute read. Who has time for more?
Get your stock market news in bits and memes with Fantasy Invest Daily.
CAREER
Preventing modern burnout
With remote work already having been on the rise for years, the pandemic only accelerated this trend last year and made it more normal than ever for many of us. Some businesses have returned to partially remote environments while some have fully committed to a fully distributed team model.
This is great for many reasons of course, but it does have its drawbacks and for many of us, brought a new kind of burnout as well. Working remotely can make it hard to differentiate between your life and your work, and while truly that boundary was only ever arbitrary anyway, it can be nice to be able to feel like you can step away from it all when you need to.
Juggling all of this as a parent as many do only adds fuel to the burnout fire too, no matter where you work from. Whether you're working from home, partially from home, or even fully on location, we have some tips to help avoid burnout for you.
Create a schedule. For some people, making a schedule itself feels like a chore that makes things even worse, but putting in the time upfront to do so can actually be a blissful feeling of relief at the end of the day. Whether you work on-site or at home, knowing what to expect and sticking to it can create calm and closure in your day, reducing stress and uncertainty that can result from having work bleed over into your personal time.
Thoroughly investigate what your employer offers in terms of benefits. So, Amazon has introduced an eerie "wellness chamber" for stressed employees now, and that's... not exactly what we mean by benefits. Benefits are a huge selling point for prospective employees now, and companies realize they need to bring more to the table to show they're invested in the health of their employees. Now more than ever businesses are beginning to take into account the mental health side of this too, and it's worth doing some digging to know the details of what your company has to offer in this area.
Outsource. Not everyone is a manager who can outsource tasks, but almost everyone has something that they can hand off to someone else. Whether it be a menial little task or a small portion of a big project, offloading can help take the top off of a mountain of work that would otherwise have been overwhelming.
Negotiate and set boundaries. Setting sound boundaries and expectations for those in your life will help to create a level of respect for your needs that everyone deserves. Whether it's managers, subordinates, co-workers, or even family, letting everyone know what's up and when you need some time away is paramount, because your health precedes the importance of any task. On top of that, using any leverage or authority you have to negotiate your schedule and PTO can be well worth the meeting with your superiors.
ASHU'S CORPORATE COLOR
Today's Movers & Shakers
This commentary is as of 9:08 am EDT.
✨ TRENDING ON FINNY & BEYOND
ANSWER. The overall average 401(k) balance hit $123,900 in the first quarter of 2021, according to Fidelity (CNBC)
3.7 million Americans set to lose unemployment benefits early as 25 states exit federal programs (CNBC)
The Biden Administration wants crypto transfers over $10K to be reported to the IRS (Fortune)
Finny lesson of the day. With all the talk about careers, some of us may be in job-search mode. Take this 4-minute quiz for some practical tips for your job hunt:

How did you like Finny's The Gist today? (Click to vote)
Finny is a personal finance education start-up offering free, game-based personalized financial education, a supportive discussion forum, and simple stock and fund tools (aka Finnyvest). Our mission is to make learning about all things money fun and easy!
The Gist is Finny's newsletter to our community members who are looking to make and save more money, protect their finances and be their own bosses! It's sent twice a week (Tues & Thurs). The editorial team: Austin Payne and Chihee Kim. Thanks to Ashu Singh for Today's Movers & Shakers.
*Sponsors or advertisers offer unique consumer services. We're thankful for their sponsorship to enable Finny to offer free financial education. Here's our advertiser disclosure.
If you have any feedback for us or are interested in sponsoring The Gist, please send us an email to feedback@askfinny.com.
Copyright © Finny 2021. All rights reserved.
736 Paloma Ave, Burlingame CA 94010