☂️ Rainy day savings match
TOGETHER WITH

Good day. Can you guess which of the following assets hit a new all-time high 65 times this year alone? a. Apple stock ($AAPL), b. Bitcoin, c. Vanguard's S&P 500 ETF ($VOO). Check the answer in the Trending section below.
Here are the money topics for today:
Employers offering savings match benefits
Crypto markets update
Unexpected things you can buy with crypto
BUDGETING & SAVING
Employee benefits, savings edition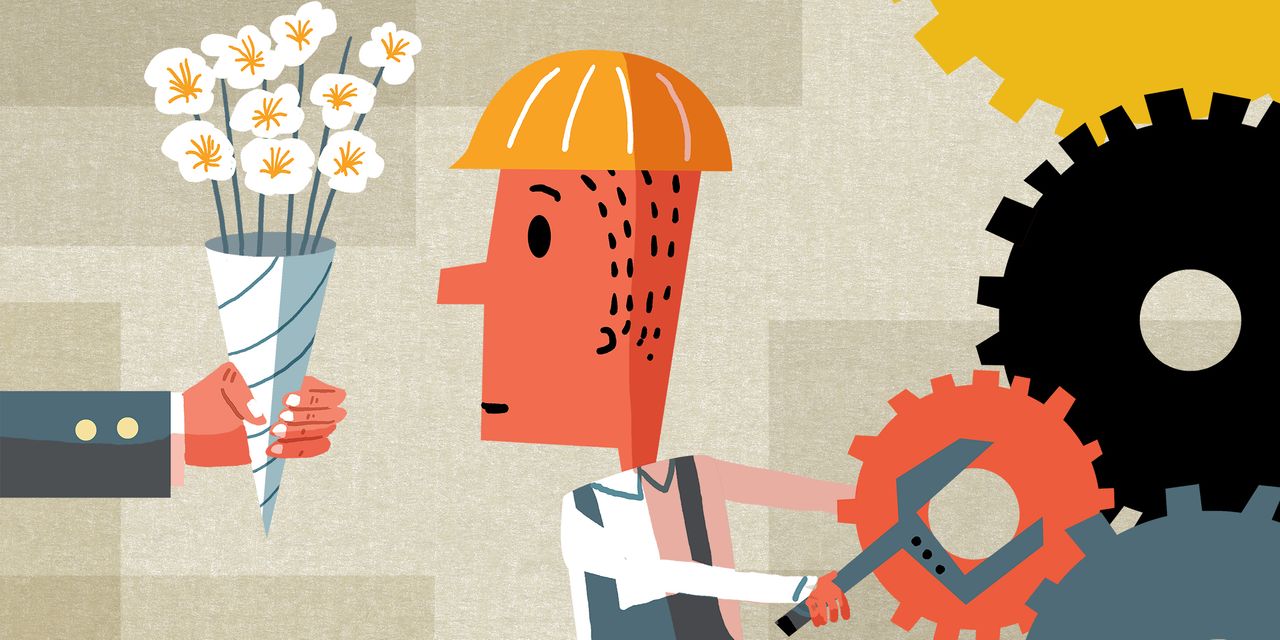 Image source—WSJ
Employee benefits are an important part of the evaluation process for job seekers. Whether or not you like the job is part of the decision of course, but a big part of what ensures you and your employer are a good match is company culture, which is often something exemplified by the benefits offered to you.
When you think of employee benefits though, what comes to mind? $100 says the first thing that came to mind was the term 401k. Outside of that, maybe PTO, health insurance subsidies, or even life insurance if you're really lucky.
With 37% of adults saying they lack the savings to cover a $400 emergency though, shouldn't savings benefits be on any employer's to-do list?
It can't hurt to ask
More and more employers are starting to explore the idea of offering savings benefits to their valued employees. In a recent survey by Willis Towers Watson, 26% of 464 participants said they were offering emergency savings as part of their retirement benefits, and 19% said they were considering or moving towards it.
Customization is kind of limitless here. Some businesses are offering company-funded interest rates that adjust with employee tenure, rainy day funds held within 401ks, or a simple savings match.
More consideration for emergency funds overall
Multiple bills that seek to make provisions for both employers and employees in the area of savings have also been introduced recently. Benefits would include things like making it easier for employees to get enrolled into emergency fund plans, more tax-exempt access to 401k contributions for emergencies and even tax-refund-oriented automatic savings.
The 2020 pandemic was likely an unforeseen, yet necessary, nudge to many Americans. We now see just how easy it is for emergency funds to quickly become very important, and both businesses and Congress have noted that.
📚 Why is it important & how much should you save for that rainy day? Find out more in this bite-sized Finny quiz:

CRYPTOCURRENCY
Crypto market's resilience
In 2017, the market cap of Bitcoin (BTC) jumped from $15B to over $237B in December of 2020. That's a 15x jump, but nothing in comparison with what was to come. Between March of 2020 and March of 2021, BTC's market cap swelled from $117 billion to $1.1 trillion dollars, eventually settling in around $883 billion for now.
That exponential jump represents the bull market roller-coaster ride of the crypto market. Bitcoin brought along with it Ethereum (ETH), which has outperformed BTC almost 6:1 this year—not to mention Cardano, Chainlink, and even Dogecoin.
But when you fly too close to the sun, you risk burning up. Or at least, that seems like a good metaphorical explanation for the cynicism that eventually brought the crypto markets down back mid-2021.
Mo money, mo problems
Bitcoin rose all the way to $60k a coin back in early April and maintained that range for about a month. Ethereum went along for the ride too, jumping parabolically to near $4k.
And just when more and more people jumped on the crypto bandwagon, the market got hit again. During the first couple weeks of May, prices fell off a cliff—Bitcoin went from $56k down to $34k, and eventually bottomed out in June and then again in July to below $30k. Prices then climbed back up near $53k earlier this week until El Salvador's rollout of Bitcoin as an official currency or legal tender hit a few snags, forcing BTC as much as 17% lower that day.
Nascent markets are expected to be volatile, but the accumulated response of varying events—El Salvador's BTC rollout issues, Elon Musk's negative remarks, China's crypto crackdown, exuberance over low-quality coins, profit-taking by investors, and SEC Chair Gensler's stance that crypto should be regulated—makes selloffs that much more violent.
Crypto's resilience
Despite the event of this week, BTC is still up 60% YTD and only down 3-4% from a week ago. Even without groundbreaking developments back in July, BTC slowly climbed back up over $50k and ETH up near $4k.
But catalysts like PayPal expanding crypto purchasing outside the US, some of the world's biggest asset managers like Blackrock entering the crypto space, Ethereum's roadmap upgrade that could reduce its supply thereby increasing its value, and standalone countries willing to make crypto their official currency, are giving investors hope that long term, returns would be more sustainable.
Takeaway. Crypto looks more like it's probably here to stay. So if you're considering investing, do so as long as your crypto investments don't stand in the way of your financial goals, and be prepared for a bumpy ride as regulators are watching like hawks. Understand what you're investing in and invest only what you're okay with losing.
SPONSORED BY LEDGER
Never lose the crypto you buy
Entering the world of crypto can be a daunting experience. With so many wallets, exchanges, apps, and platforms it's tough to know where to turn to for a trusted solution to buy your first Bitcoin, store them and manage them securely.
That's where Ledger comes in. They make your experience navigating the crypto waters easy.
Ledger is the secure gateway to all crypto services you need. The Ledger Live app, combined with the Ledger hardware wallet enables you to buy, exchange and grow your crypto. All this with the best security.
No need to use different platforms to manage and secure your crypto. You have one place for all your crypto needs.
Visit Ledger.com and make your crypto journey easier and safer.
MONEY TIPS
Unexpected things you can buy with crypto
Investments, especially crypto, are usually best kept tucked away safely in a portfolio or a cold storage wallet.
Sometimes though, it might make sense to use your crypto as a currency. For example, certain coins can only be bought with crypto, and assets like NFTs are purchased with tokens like ETH. Coinbase offers users a debit card to spend crypto from their hot wallets, BlockFi allows users to accrue Bitcoin rewards with a credit card, and the options go on and on.
That's all great (you're thinking), but can you actually buy any everyday items with crypto?
Well, here are a few unexpected things you might not have known you could buy with crypto:
Coffee: If you have the time to download an app called Bakkt to convert it, your crypto can be exchanged for credits on the Starbucks app. Why would you do this? Who knows, but it's neat to know it.
Art: As mentioned, NFTs are one of the most popular items able to be purchased with crypto, which is often the only currency accepted in exchange. But, big-name art auctions like Sotheby's are also beginning to accept coins like ETH for physical art as well.
Sports tickets: Although still a work in progress, at least 3 NBA teams accept Bitcoin in some form or another, and the Sacramento Kings have been doing it since 2014.
Home goods: Overstock.com accepts Bitcoin as payment without any exchange necessary. So, if you just feel like buying that Persian rug with BTC for some reason, go for it.
ASHU'S CORPORATE CORNER
Today's Movers & Shakers
This commentary is as of 9:51 am EDT.
📈 TRENDING ON FINNY & BEYOND
Answer: $VOO hit a new all-time high 65x so far this year. That's well ahead of Bitcoin at 17x and $AAPL at 14x, according to data from Barchart.
The family that bet everything on bitcoin when it was $900 is now storing it in secret vaults (CNBC)
Finny lesson of the day. We've featured this one time and again, but it's worth highlighting it given the topics du jour. Investing is not a math problem, but rather a behavioral one:

How did you like Finny's The Gist today? (Click to vote)