🏹 Robbing the hood
TOGETHER WITH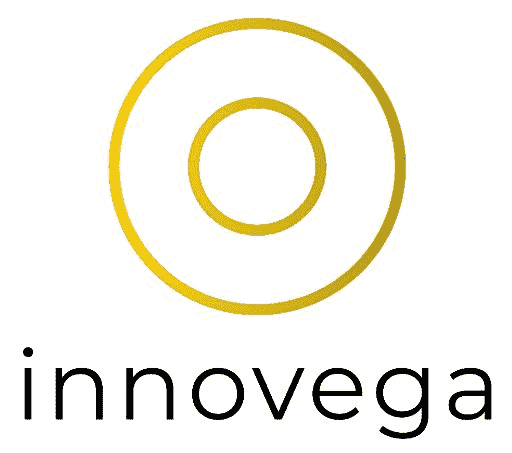 Happy Tuesday. Let's get right to the money topics for today:
Where to invest $10, $20 or even $100,000 for the next decade
Robbing the hood: The future of Robinhood and other brokerages
Be wary of Buy Now, Pay Later apps
To ensure you are getting The Gist every Tuesday and Thursday, please move it to your primary folder (Gmail), or add it to your VIP (Apple Mail) or favorites (Outlook)!
INVESTING
Where to invest $10, $20 or even $100,000 for the next decade
Many of us long-term investors have no doubt suffered our fair share of intrusive thoughts over the last 18 months. Fears of an elongated bear market are natural amidst unprecedented world events and can make deciding on a safe place to hide our money for the long haul more difficult than it already is.
Questioning the sustainability of an investment is of course an important part of due diligence, and unfortunately much easier said than done. There are of course your traditional easy money placeholders like mutual funds and ETFs that can easily set you up for retirement, and those are a great place to start.
But for those of us who want to venture out on our own and try to find the future before it gets here, where should we look?
Cover your bases first
As the saying goes, let's not put all of our eggs into one basket. Although investing in the future of the market can be fun and also lucrative, it's important to make sure you're in a good position to do so first. Future-oriented investments tend to be smaller cap, growth companies that will experience more volatility than your more well-established, dividend aristocrat investments that retirement funds love.
So, before venturing into the world of growth sectors and betting on the next decade, get your ducks in a row. Establish an emergency fund, max out your retirement contributions, stash primary retirement money in some diversified boring investments for the long run. If you've checked all those boxes and still have money to invest, let's zoom in.
The future by the numbers
Fintech: With expected growth rates ranging from the mid to high teens over the next decade, the financial technology sector is one of the fastest-growing in the market. It's expected to reach over $300 billion in value by 2025, and $500 billion by 2030. Ideas** might include: $SQ, $PYPL, $SOFI, $ARKF, and $FINX.
Greentech: Despite disagreements, the long-term momentum toward greener energy is clear, and the data bears it out. With the industry value expected to grow from almost $9 billion in 2019 to $48 billion in 2027, not to mention a 24% CAGR, (compounded annual growth rate), renewable energy is a sector of the future. Ideas**: $FCEL, $BEP, $NEE, $ICLN, and $TAN.
Electric Vehicle (EVs), maybe: EVs can definitely vie for a spot here, but a lot of it depends on the world's ability to develop and adopt enough of the underlying infrastructure necessary to maintain them. That being said, EVs are certainly looking to supplant traditional vehicles, and with a growth rate of over 20% for 2020-2027, it's a sector worth parking some speculative funds into, and perhaps allocating a bit more in the future once more established. Ideas**: $GOEV, $CCIV, $CHPT, $DRIV, and $IDRV.
ESG investing: ESG (environmental, social, and governance) is kind of a broad term and one that can encompass businesses throughout multiple sectors. Nevertheless, this category of investing is a fast-growing one, notching $21 billion in assets in Q1 of 2021 alone—and that's after pulling in $51 billion in 2020, $21 billion in 2019, and just $5.4 billion in 2018. ESG is on pace to 15x in the last 4 years, and iShares predicts it could top $1 trillion in assets by 2030. Ideas**: $CSCO, $MSFT, $ESGE, and $ESGV.
📚 Not quite sure what ESG investing is? Learn a thing or two from this bite-size Finny quiz:
ROBBING THE HOOD
The future of Robinhood and other brokerage firms
Robinhood has been in the news a lot this year, but a lot of that news has been negative in nature. Although most of the dissenters are still blaming Robinhood for halting buy orders on Gamestop and other meme stocks back in Q1, there are a couple of looming questions that remain unanswered about RH and similar easy-to-use brokerage apps.
Is all publicity good publicity?
Robinhood started back in 2014 with just 700,000 early users. Since then, its growth pattern has gone from steady to exponential, jumping from 2 million to 6 million in 2018, and from 7.2 million funded accounts in March of 2020 to over 18 million at the time of their recent IPO, a 151% growth rate to nearly $100 billion AUM in just a year.
Industry counterparts like Webull, Public, have also grown significantly over the last couple years, but still lag behind the biggest name in the league which is, of course, Robinhood.
Anything wrong with these apps?
The appeal of apps like RH and Webull is the ease of access to trading. The barrier to entry has been lowered significantly in several ways. Without commissions dissuading regular people from investing small amounts of money, the concept of trading becomes more appealing. With user interfaces that don't look like the cockpit of an airplane for no reason, anyone can do it.
But, is it too good to be true? There's no definitive answer to that. If you ask someone who made thousands off of meme stocks earlier this year, they'd say absolutely not. If you ask someone who lost a similar amount due to controversial trade halts done by these very brokerages, then...you get the picture.
Ultimately, here are the concerns.
The Citadel, market maker conundrum. With a large majority of Robinhood's orders being routed through the market maker Citadel, which was ultimately the shot-caller in deciding to halt buy orders on certain stocks earlier this year, theorists contest that this relationship could represent a conflict of interest, or that MMs like Citadel and others could use data from partner brokerages to their advantage, and against retail traders.
PFOF: This leads us to our next potential pitfall, which is the fact that brokerages like Robinhood derive a large portion of their revenue from payment for order flow. Payment for order flow, or simply PFOF, is simply a small fee brokerage firms receive from market makers in exchange for routing orders through them. A fraction of a cent adds up over billions of trades. The problem? PFOF is already illegal in Canada, the UK, and Australia, and it's a big reason brokerages are able to allow commission-free trading. This also represents about 75% of Robinhood's total revenue in 2020, which brings into question the sustainability of it and other brokerage firms leveraging PFOF.
And of course, data: The controversy of selling user data is something usually associated with social media, but it's relevant with investing too. They say if you don't have to pay for the product, you are the product, and if Robinhood is allowing market makers to be privy to retail investors' trades, this would be a prime example of that.
At the end of the day, whether or not using brokerage apps like this is beneficial or detrimental to someone is highly circumstantial and subjective. Whether or not they're sustainable though? That's something that remains to be seen.
SPONSORED BY INNOVEGA
Changing the way we see the world
With a vision to transform the $67 billion AR/VR market, Innovega delivers the world's first human-friendly full field of view AR/VR system. This first-of-its-kind technology combines smart contact lenses and glasses with unmatched style, comfort, and performance.
Reasons to invest:
There are 217 million people worldwide who cope with moderate to severe visual impairment, including the legally blind. Millions of patients are not able to obtain vision improvement from prescription glasses, contact lenses or surgery.
Their smart contact lenses and glasses enable those with visual impairment to see more of their world with up to 30x magnification, and with eyewear that is stylish and lightweight – unlike the bulky, socially isolating, first-generation headsets.
Created by industry leaders with multiple exits and a portfolio of over 40 patents, Innovega has already raised $10 million from strategic investors and $6 million in DARPA and government contracts.
Now, you have an opportunity to invest. Check out Innovega today.
MONEY TIPS
Be wary of Buy Now, Pay Later apps
Over the last few years, you've likely noticed a new payment option populating your cart when it's time to check out online. Buy Now, Pay Later (BNPL) apps like Afterpay, Klarna and others are expected to pop 10-15x in revenue terms by 2025, raking in $650 billion in transactions annually.
Most BNPL apps don't do a hard pull on your credit report, and many of them don't report on-time payments to the credit bureaus. That means, as long as you make all your payments on time, it won't impact your credit score or even show up on your credit report. But, some BNPL apps do report late payments—making them even riskier for novices if they're not careful.
Here are some things to watch for:
Keep track of your transactions: It's not as if you're making a payment with your credit card that you have an app to check the balance on already. If you're introduced to a pay later platform via your checkout process, you may never think to download their app to check on your payment plan, and you could end up being surprised by the charge, even incurring overdraft fees. If you utilize any one of these apps, make sure to keep track of your charges.
Don't overspend: When the screen reads "4 easy payments of $40," that can sound like a lot less than what it actually costs, $160. For those of us with less willpower and self-discipline, this can be deceptive, and lead to irresponsible spending if you're not careful.
Use them to your advantage, carefully: If you have the money to buy something outright but prefer to use a credit card, these can still be an asset. BNPL apps may offer good deals, such as an "interest-free" period, but usually only as long as you pay off your balance on time.
How does BNPL work exactly? We covered it in a prior edition here.
ASHU'S CORPORATE CORNER
Today's Movers & Shakers
This commentary is as of 9:36 am EDT.
✨ TRENDING ON FINNY & BEYOND

How did you like Finny's The Gist today? (Click to vote)
Finny is a personal finance education start-up offering game-based personalized financial education, a supportive discussion forum, and simple stock and fund tools. Our mission is to make learning about all things money fun and easy!
The Gist is Finny's newsletter to our community members who are looking to make and save more money, protect their finances and be their own bosses! The Gist is sent twice a week (Tues & Thurs). The editorial team: Austin Payne and Chihee Kim. Thanks to Ashu Singh for Today's Movers & Shakers.
*Sponsors or advertisers offer unique consumer services. We're thankful for their sponsorship to enable Finny to offer free financial education. Here's our advertiser disclosure.
**Ideas presented in this edition do not constitute investment advice. Finny does not offer investment or stock advice.
If you have any feedback for us or are interested in sponsoring The Gist, please send us an email to feedback@askfinny.com.
Copyright © Finny 2021. All rights reserved.
736 Paloma Ave, Burlingame CA 94010