⛵ Rough sailing for stock pickers
TOGETHER WITH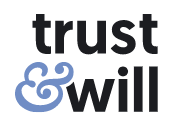 TGIT. According to the Government Accountability Office, can you guess what percent of 401(k) plan participants don't fully understand what fees they're paying? a. 20%, b. 40%, c. 60%. See the answer in the "Trending" section below.
Here are the personal finance topics for today:
Rough sailing for stock pickers
How much do you need to enter your golden years?
Handling finances after the death of a loved one
INVESTING
Rough sailing for stock pickers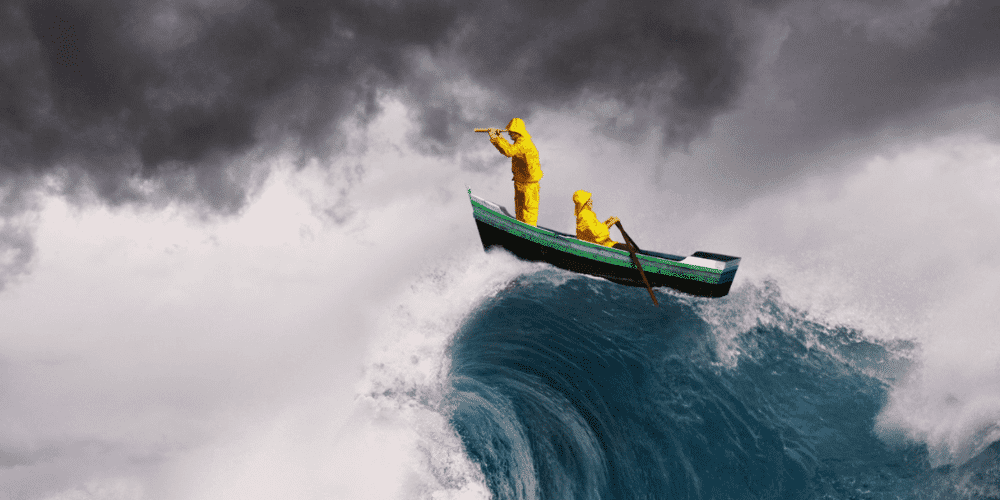 Source: Getty images
No matter how much due diligence you do, no matter how many technical indicators you use while staring at a chart for hours, ultimately we can never reliably predict what exactly the market, especially individual stocks, will do.
And 2021 has made an already hard job even harder, assuredly testing the patience of both day traders and active fund managers alike. Between constant mixed news, fears of inflation, a market at an all-time high, rates at the bottom of the barrel, and new and improved Covid variants to worry about, fast-money stocks have been rough sailing through multiple quarters.
Quick explainer
Stock pickers don't necessarily have to be day traders or subreddit mods for r/wallstreetbets. In fact, it's a much broader collective term that refers to some of the most well-established funds on the market where portfolio managers actively select stocks based on their unique selection process.
$VOO, $SPY or other similar ETFs? Those are passively managed, meaning to track an index. But strategies like $ARKK and $FGRO are active funds whose investment managers pick, invest in and swap out stocks anytime their indicators tell them to do so, which subsequently usually also leads to higher expense ratios.
Examining the situation
In stark contrast to their best first 2 quarters in over 17 years, long-short equity hedge funds have risen only 0.8% since the end of June.
57% of large-cap mutual funds were exceeding benchmarks through the first few months of 2021, and now that number is down to just one-third.
Growth and value plays have been tough as well. After a 17% climb in the first half of this year, the Russell 2000 is now down about 1% over the last few months.
What this all means is something you probably already knew, which is that predicting the market and picking individual stocks is not easy, and even tougher in our present environment with multiple threats looming to create a highly uncertain market. In times like this, it's a good idea to have a defined investing strategy in place to manage your risk and stick to that plan under most circumstances.
RETIREMENT
How much do you need to enter your golden years?
According to a study done by the Transamerica Center for Retirement Studies, the youngest generation of workers (GenZers) estimated they'd need $500K to retire comfortably. Millennials, the next group by age, estimated $300K, followed by $500K for GenXers and $750K for the Boomers. So who's got it right?
A reality check
Turns out, all of these numbers fall short and by a wide margin too.
A simple rule of thumb to help you start to estimate your needs in retirement is to assume that you'd need about 75% of your pre-retirement income each year while in retirement. That means, someone retiring at age 65 with a current household income of $50k and planning for 30 years in retirement, would need to save about $1,125,500.
The fact of the matter here is that a few hundred thousand won't last that long. You'll still need to plan for at least 25-40 years in retirement to be safe, depending on what age you want to retire.
Calculating your own needs
Rules of thumb are helpful starting points to guide us in the right direction, but at the end of the day it'll come down to taking the time to ponder on this to figure out exactly when and with how much you want to retire comfortably.
To help, keep these expense factors in mind:
Health care costs: According to the Fidelity Retiree Health Care Cost Estimate, an average retired couple age 65 in 2021 may need about $300,000 saved (after tax) to cover health care expenses in retirement.
Housing and living expenses: Per SoFi, in 2021, Americans aged 65 and older spent an average of $4,847 per year on housing-related costs, including property tax, maintenance & repairs and insurance. Utilities, fuel and public services cost an additional $3,743 and miscellaneous costs related to household operations were another $1,219. And renters spent an average of $2,471 per year on their dwellings.
Food and transportation costs: People over age 65 spend $6,303 annually on food and dining out and an average of $6,618 per year on transportation, which includes buying a car to filling up the gas tank to purchasing a bus pass. For retirees who don't own a car, public transportation costs an average of $441 per year, according to SoFi.
Account for extras with a buffer. And this really depends on the retirement lifestyle you want. If you want to have $1,000 in discretionary money to spend on the grandkids every month or a boat, you'll want to account for that. Same for vacations, hobbies, and general amenities you wish to have as a part of your golden years.
💡 Tool tip. If you're just starting this exercise, check out Vanguard's retirement expenses worksheet we found to be simple and easy to use.
📚 Alas, there are a few other ways of thinking about how much you'd need for retirement, such as the 25x or 4% rules of thumb. Check them here:
SPONSORED BY TRUST & WILL
Estate planning made easy
Estate planning can be a daunting task. At Trust & Will, their top goal is to make the process of setting up your will, trust or nomination of guardianship as simple and straightforward as possible.
With plans starting at $39, they've got something for everyone.
Get a complete and customized Estate Plan online in about 15 minutes.
They are rated 4.9 out of 5 stars on Trustpilot.
By giving attention to your future and your children or your beneficiaries' future, you can live more in the present because you know no matter what, your finances are in order and in proper alignment with your desires.
That means your children, pets, assets, future, and legacy will be handled the way you want.
Make sure your family is covered.
ESTATE PLANNING
Handling finances after the death of a loved one
Logistics, administrative tasks, and bureaucracy—they're annoying enough as it is, and undoubtedly the last thing anyone wants to be navigating after the death of a loved one.
The biggest comfort during an event like this though is knowing everyone was taken care of and knowing the right steps to take. Some planning and preparation can make a tough process a little better, which is why it's important to be proactive on these matters long before that day comes.
A few steps to take for effective estate planning
Have a will and plan ahead. Having at least a will in place is one of the first, and more important, steps in estate planning, especially in situations where you've got many heirs. Wills can be made online at low-cost now too, and can be well worth it for the peace of mind it'll provide you and your family.
Set up a power of attorney. A lot of people fail to express their wishes for their healthcare should they become medically unable to do so, either because they don't think anything bad will happen to them or they didn't know they had the option. A power of attorney gives someone else power to manage your financials if you're incapacitated.
Make plans for your funeral. Pre-planning here will help your loved ones from having to make tough decisions while they're also grieving. Do you really want a $15K casket? A massive arrangement of flowers and the like? Speak up now or forever hold your peace.
Assess whether you need life insurance. Is there anyone who depends on your income for their general living expenses? If so, you may need to consider life insurance, especially if you are the only or main breadwinner. In the event of your untimely passing, they will need a way to replace that income. 💡Tool tip. Haven Life has a neat calculator to help you estimate your needs and monthly cost.
Make a list and safe-keep all your accounts and passwords in one place. Think bank accounts, retirement accounts, credit cards, bills (utilities, water, cable, etc.), and insurance policies. If you can't remember your passwords, how will your family know? Make sure you get all that info stored in a secure place like an online vault, safe deposit box or home safe that your loved ones can access easily.
ASHU'S CORPORATE CORNER
Today's Movers & Shakers
Hormel (-2.5%), a canned meat firm, beat the street's profit estimate, while revenues came in line; it however issued lower future guidance
Lands' End (-3%) said margins will moderate in the future even though it topped the street's numbers
Hill-Rom Holdings (+3.1%), maker of hospital beds agreed to be bought by Baxter International for $156/share or $10.5 billion
Signet Jewelers (+5.4%) handily beat the street's earnings numbers and revenues came above estimates
Chewy (-10%) reported a wider than expected loss
ChargePoint (+16%) — the EV charging firm's revenues came above estimates; losses were in line with the estimates
Okta (-1.5%), the identity management software firm, beat top- and bottom-line estimates and gave positive guidance but the punters weren't impressed
C3.ai (-7.7%) reported a surprise loss
Five Below (-8.6%) reported revenues below estimates even though their earnings beat the street
Ciena (+6.3%) beat estimates on revenues and earnings and told analysts that it's seeing strong demand for networking equipment
Spotify (+3%) will be able to use its own website for payments because now Apple will allow that
This commentary is as of 9:17 am EDT.
📈 TRENDING ON FINNY & BEYOND
Answer. Roughly 40% of 401(k) plan participants don't fully understand what fees they're paying, according to a report released last week by the Government Accountability Office. (Fox)
If Finny's lessons and/or The Gist have helped you, please share with us how it's helped you! We're looking to start featuring your responses and stories in The Gist starting in October. Email us at share@askfinny.com.
Finny lesson of the day. We're sharing Estate Planning Basics again given the topics today and hope it helps:
How did you like Finny's The Gist today? (Click to vote)
Finny is a personal finance education start-up offering game-based personalized financial education, a supportive discussion forum, and simple stock and fund tools. Our mission is to make learning about all things money fun and easy!
The Gist is Finny's newsletter to our community members who are looking to make and save more money, protect their finances and be their own bosses! Finny does not offer investment or stock advice. The Gist is sent twice a week (Tues & Thurs). The editorial team: Austin Payne and Chihee Kim. Thanks to Ashu Singh for Today's Movers & Shakers.
*Sponsors or advertisers offer unique consumer services. We're thankful for their sponsorship to enable Finny to offer free financial education. Here's our advertiser disclosure.
If you have any feedback for us or are interested in sponsoring The Gist, please send us an email to feedback@askfinny.com.
Copyright © Finny 2021. All rights reserved.
736 Paloma Ave, Burlingame CA 94010