❓ Silver or gold
TOGETHER WITH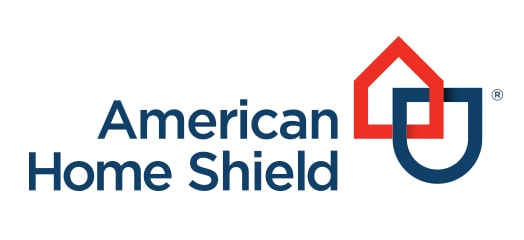 Good day. Can you guess what's the average cost of a date in the US, according to Match.com? a. $55, b. $110, c. $220. See the answer within the last topic we cover on cheap dates.
Is silver a better investment than gold?
Car loyalty: Best as a fling or lookin' for something more serious?
Why a cheap date is the best kind
INVESTING
Is silver a better investment than gold?
Silver and gold are two of the most historically popular alternative investments in the world. Although investors may no longer be storing bricks and jewelry of the stuff under their crawlspace, their prominence and value as an inflationary hedge remain intact even today.
The number of those invested in gold and silver is, unsurprisingly, much lower than those invested in the stock market. While recent estimates suggest that a little over 50% of Americans invest, only about 10.8% of the country owns any gold.
But what about gold's often forgotten sidekick, silver? Interestingly enough, slightly more Americans can lay claim to some silver than gold, with about 11.6% of the population owning some of this secondary precious metal.
Has silver been overlooked as an investment?
Valuing silver and gold as investments aren't as straightforward as valuing companies. Silver and gold don't have earnings, book or sales values, and don't generate profits. So resorting to your fundamental analysis for a stock doesn't apply to precious metals.
Instead, investors have looked to the gold to silver price ratio to help them value the assets. If the gold to silver ratio is 10-to-1, it means that gold is trading at 10 times the value of silver. And with the spot price for an ounce of gold at about $1,783, while the equivalent quote for silver is just $26.19 per ounce today, the gold to silver ratio is currently sitting at around 68-to-1.
From a historical perspective, over the last five years, the ratio has been as high as 120-to-1 and as low as 64-to-1.
Silver has some key nuances that gold doesn't
Silver has a market cap of about $1.4 trillion dollars compared to gold's $4.4 trillion.
Silver is a more volatile asset than gold, as gold is considered a more stable metal. Volatility measures the rate at which the price of an asset moves up and down, which means that assets with higher volatility usually experience gains and losses at a faster rate than more stable assets. With higher volatility, there's a higher risk but also a higher potential reward.
A large portion of demand for silver comes from industrial uses. For example, silver lacks electrical resistance and as such, is a key component in solar panels. It's also commonly found in switches, fuses and other electrical devices. With billions of dollars going into sustainable tech, the total demand for silver is expected to exceed 1 billion ounces in 2021—a level that is beyond what existing supplies can meet.
BUYING A CAR
Car loyalty: Best as a fling or lookin' for something more serious?
Do you have commitment issues when it comes to vehicles, or do you take the phrase "drive it til' the wheels fall off" too literally? Whichever end of the spectrum you find yourself on when it comes to your relationship with cars, there might actually be a sweet spot for you.
The average American seems to keep their car for about 8 years or so with a little range on both sides depending on the type of vehicle it is. The right amount of time to keep a vehicle is something so personal though that it's impossible to pin down, but there are some key points that can help determine the right age to let go.
Depreciation varies
The average new car will depreciate 20-30% in the first year alone, and about 15-18% per year from ages 2-6, ultimately losing about 60% of its sticker price within 5 years of ownership.
Every car is different. A used car depreciates differently (and on rare occasions may actually appreciate) than a new one, and different makes hold their value differently.
A Ford F-150 depreciates at an average of about 11% per year and a Toyota Tacoma holds, on average, about 71% of its original value after 5 years. That Kia Optima though, is worth 52% of its original cost after 5 years.
Your unique situation is everything
The amount of time you should aim for keeping a car is entirely different for every vehicle and every situation. Deciding how long to keep it will require you to consider a few important things: your investment, outstanding loans (if any), your financial situation, vehicle age, and the anticipated future value of the vehicle. Cars almost always depreciate in value and every one of them does so at a different rate.
If you're financially stable and don't care about the depreciating value because its utility is so high or you simply love the car, keep it for however long you please. If you want to recoup as much value as possible, it's probably time to be looking for the right time to get out as soon as you get in.
The sweet spot?
There are hardly any quantitative studies to give us hard numbers on this, but it's generally accepted that if you want to avoid sinking money into cyclical repairs that come with age on a vehicle, the sweet spot to offload it would be from about 90K to 120K miles.
However, every situation is unique and will require considering all of your finances and preferences to make that choice. If you don't even want to think about it or know nothing about cars, you could always just buy a Toyota Tacoma, change the oil every 200,000 miles and forget about it.
📚 Are you looking to buy a car but not sure if you should go new or used?
SPONSORED BY AMERICAN HOME SHIELD
When your home appliances and systems break, your budget won't. American Home Shield® home service plans cover parts of up to 23 major home appliances and systems you use every day, like your refrigerator, electrical, plumbing, and air conditioner - regardless of age. If they can't repair your covered item, they'll replace it*.
Here's how it works:
You sign up for a home service plan that fits your needs and budget. Plans start as low as $39.99/mo.
When a covered item breaks from normal wear and tear, you pay your chosen trade service fee ($75, $100 or $125), and American Home Shield will assign a qualified, independent contractor from its nationwide network to diagnose the issue and repair or replace your covered home system or appliance*.
With 2 million members, American Home Shield is America's most preferred home service plan.
Sign up today for coverage from one of their flexible plans.
*Limitations and exclusions apply. See plan for details.
BUDGETING & SAVING
Why a cheap date is the best kind
We can all agree that when it comes down to dating—whether it's with your significant other or spouse—the bills can add up.
Sure, it's worth splurging every now and then, but doing so every time you go out isn't really sustainable especially when, according to Match.com, the average date in the US costs $110! That amount is based on dinner for two, a bottle of wine, and two movie tickets. The most expensive state to have a date in is New York at a whopping $297.27, and the lowest is in South Dakota at $38.27.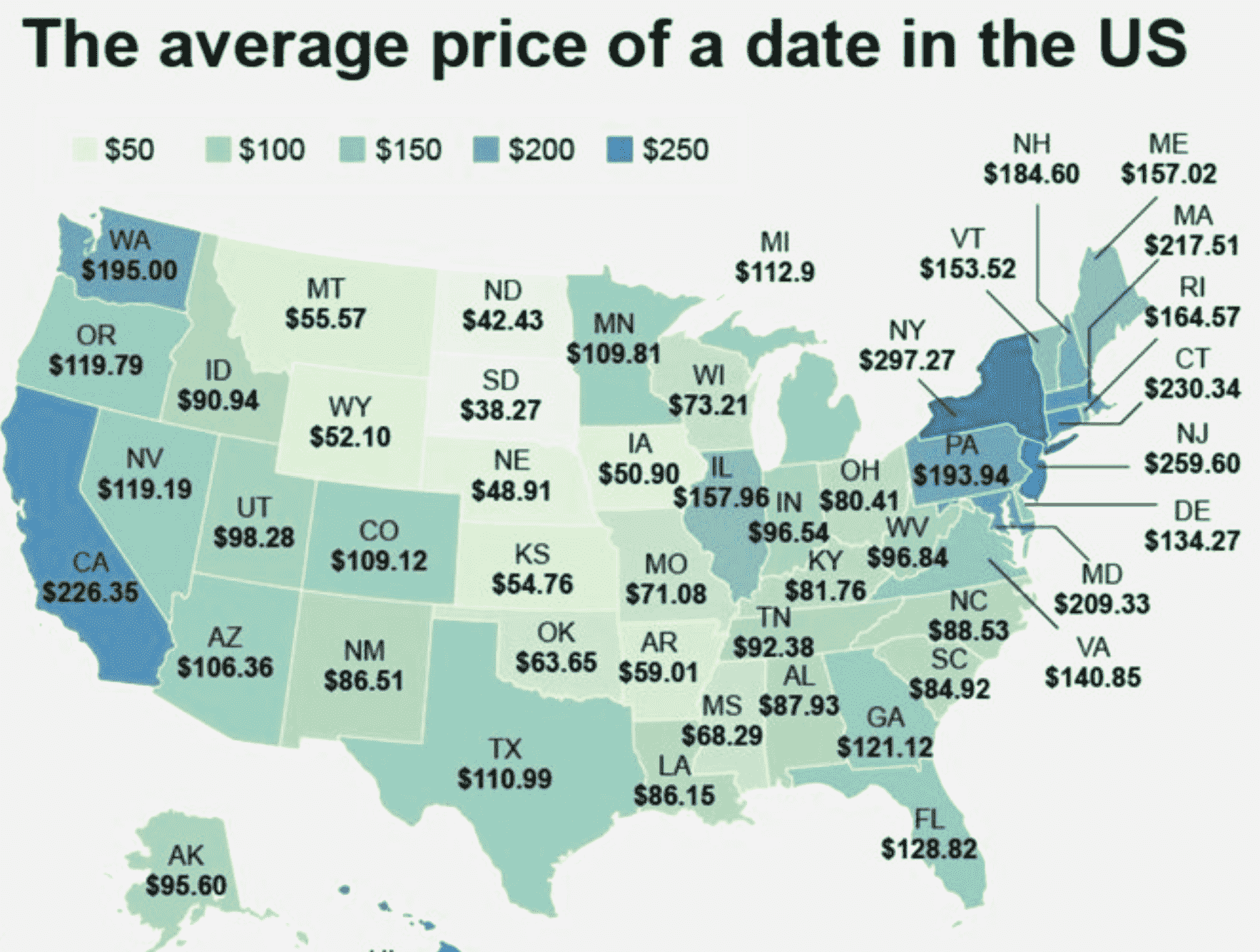 Spending up a fortune on a date isn't always the best way to ensure satisfaction for either side. Sure, you both deserve the best of the best, but sometimes the route to finding that can be through simplicity.
But we wouldn't just leave you hanging without some ideas.
Go look at houses: The cost of this date is nothing but transportation, and isn't it always important to know you both agree that a wrap-around porch is a necessity?
Go to a sporting event: No, not like nosebleed seats to the Lakers game. Like a minor league baseball game, a small collegiate event, something that doesn't cost hundreds of dollars but allows you plenty of time to enjoy their company.
Go on a hike, nature drive, or stargazing: Is there anything cuter than saying you're taking them stargazing? Come on, this is straight out of a Tumblr post from 2013, everyone wants to be taken on a date to go see the stars.
ASHU'S CORPORATE COLOR
Today's Movers & Shakers
This commentary is as of 9:33 am EDT.
✨ TRENDING ON FINNY & BEYOND
Cars with the lowest depreciation rates — the top 10 list (U. S. News)
America's workers are exhausted and burned out — and some employers are taking notice (WaPo)
Finny lesson of the day. Talking about cars, how about tips on how to sell your car if that is something you're considering?

How did you like Finny's The Gist today? (Click to vote)
Finny is a personal finance education start-up offering free, game-based personalized financial education, a supportive discussion forum, and simple stock and fund tools (aka Finnyvest). Our mission is to make learning about all things money fun and easy!
The Gist is Finny's newsletter to our community members who are looking to make and save more money, protect their finances and be their own bosses! Finny does not offer investment or stock advice. The Gist is sent twice a week (Tues & Thurs). The editorial team: Austin Payne and Chihee Kim. Thanks to Ashu Singh for Today's Movers & Shakers.
*Sponsors or advertisers offer unique consumer services. We're thankful for their sponsorship to enable Finny to offer free financial education. Here's our advertiser disclosure.
If you have any feedback for us or are interested in sponsoring The Gist, please send us an email to feedback@askfinny.com.
Copyright © Finny 2021. All rights reserved.
736 Paloma Ave, Burlingame CA 94010