🤳 Social influence in a social market
The Gist
Good day. Americans loved fast food these past 12 months. Can you guess which drive-thru is the most popular in the US in 2021? a) Wendy's, b) White Castle, c) Burger King. Check the answer in the "Trending" section below.
Money topics we cover today:
RIP to car dealerships?
Social influence in the decentralization of market analysis
Money saving tips for takeout & delivery
CAR BUYING TRENDS
RIP to car dealerships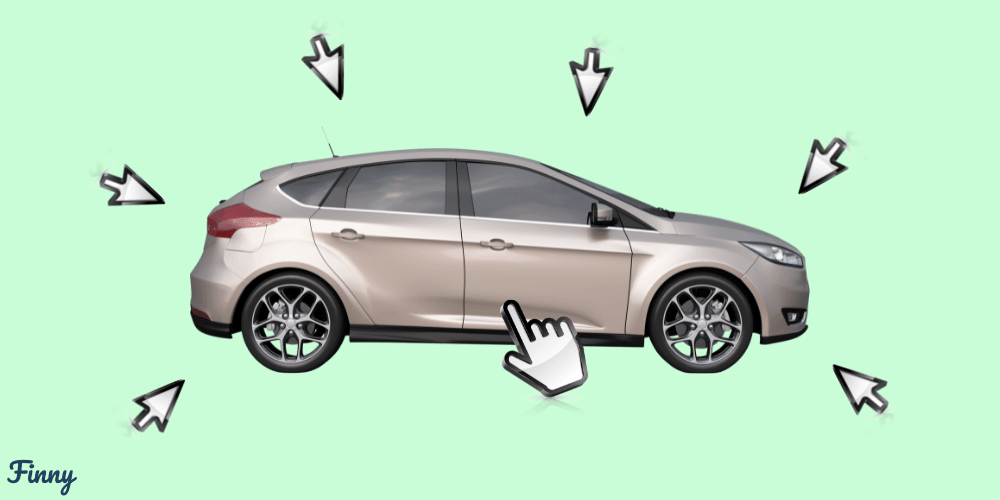 Car shopping used to be a big deal. Even as recently as a decade ago, it was nothing unusual for a family to spend multiple weekends perusing and test-driving cars from local dealerships in an effort to make the right decision on the new grocery-getter. Now though, that might just be relegated to a nostalgic memory.
A brief overview
Car dealerships have been around for well over a century in the US. In fact, the first Ford dealership was opened in San Francisco in 1903 by William L. Hughson, who would eventually have over 120 dealerships linked to his name.
Dealerships are middle-men in the truest sense of the term. Most states have laws preventing vehicle manufacturers from selling directly to consumers (D2C). Only 22 states don't have such legislation, and 11 more have a further fractured system where only Tesla is allowed to engage in D2C sales. Yeah, it's messy.
Changing of the guard
Despite the fact that car sales in 2020 were down 15% versus the prior year, nearly 30% of new US car sales were conducted online, an exponential leap from only 2% in 2019. Buyer satisfaction also hit an all-time high amid the pandemic, suggesting car-buyers are growing weary of the dealership bureaucracy.
Carvana, one of the leading online locales for car shopping, sold over 244,000 vehicles in 2020, representing a 37% year-over-year growth rate compared to 2019. Oh, and their market cap is now larger than Ford's too.
A slow adjustment
Car dealerships won't just be eviscerated by the likes of online dealers overnight. In fact, they saw a precipitous, but temporary, 48% revenue boost in 2020 due to shortages and price inflation, but this is nothing more than a consolation prize for the way things seem to be headed.
Although it might seem sketchy to some of us, buying cars online may become the new normal. Buying your next car direct from the manufacturer could also be in our not-too-distant future.
🚗 If you are looking to buy a car and new to the process or need a refresher on some pointers, take this bite-sized lesson on the topic:

INVESTING & ADVICE
Social influence in the decentralization of market analysis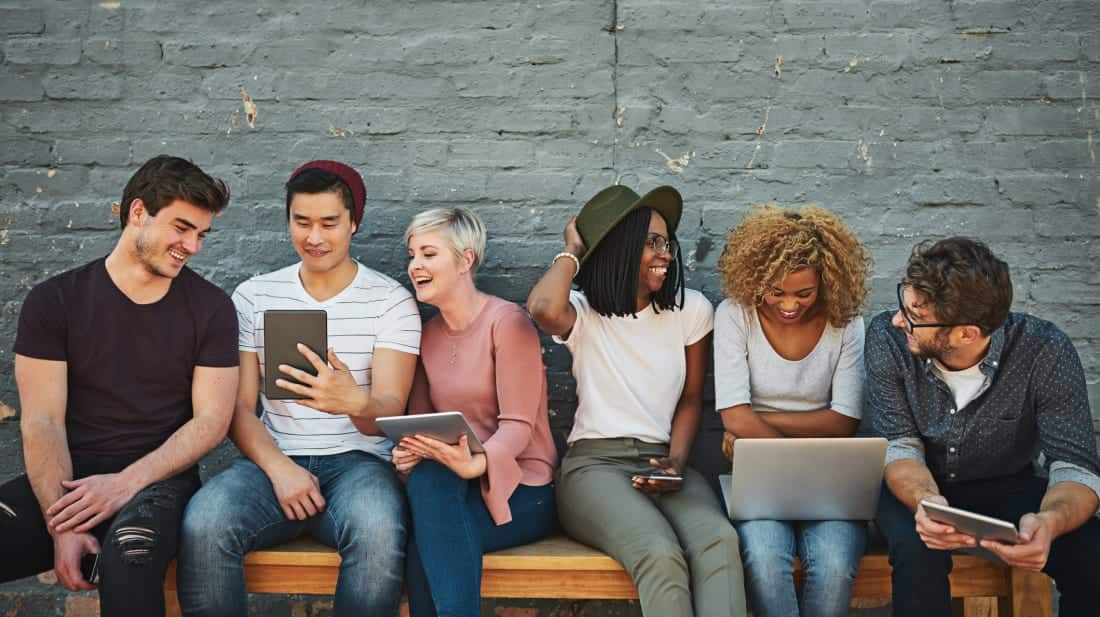 Back in the day, getting investment advice was something you needed to talk to a professional about. Maybe you'd put on your Walkman radio and go to the library to read up on investing, meet with a rep at a local broker, or even request shares be bought via a phone call.
Thankfully, this is no longer the case. The internet has changed the world as we know it entirely, and investing has been one of the biggest beneficiaries of this. It's become decentralized in almost all aspects of the process, including market analysis.
How did we get here
Nearly 4 decades ago in 1982, Naico-Net opened the first (loosely defined) online brokerage platform. Back then though, only a small sliver of the population even had a computer. They were then followed by E*Trade in 1991, TD Ameritrade in 1994, with Charles Schwab and other well-known brokerage firms followed suit throughout the late 90s to early 2000s—a trend that created the career of day trading.
And now thanks to hyper innovation and efficiency in tech, the prevalence and adoption of mobile-friendly brokerage apps exploded. Today, the top 6 online brokerages represent over 100 million accounts.
Social influence in a social market
In an interconnected world with limitless information at the fingertips of a hundred million retail investors, we're begging to be told what to buy. There's no longer any latency to information, making it possible for anyone with an audience to make market waves to a certain extent.
This phenomenon has accrued hundreds of millions of followers across millions of investing accounts on YouTube, Tiktok, Twitter, and of course Reddit too. These influencers have accidentally become professional "non-financial advisors" and unorthodoxically successful investors in a new kind of market that doesn't always emphasize or care about fundamentals right now. Some of them even ran for governor.
Implications?
We can't help but wonder if a high-flying market combined with investments taking off on social trends alone will ever have any consequences. It almost seems too good to be true, just hop on a trending ticker and ride it up 200%? Surely not.
The reality is that retail investing is undergoing a seismic shift. Between Bitcoin and the crypto world, NFTs, meme stocks, a rapid increase in retail traders chasing fast money, and kissing due diligence goodbye, it's safe to say we don't know where this plane might land.
SPONSORED BY ALTO
Not your typical IRA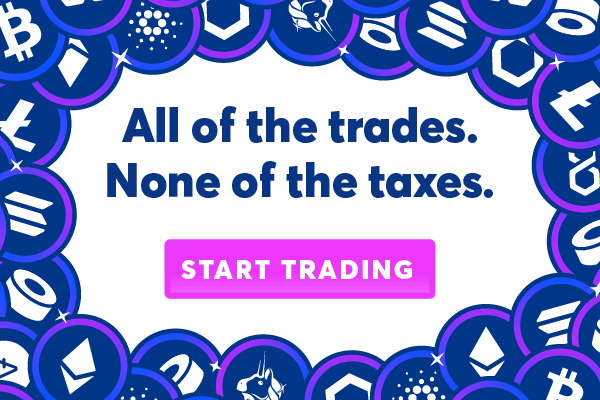 Already investing in cryptocurrency? Ever wondered if you could invest in alternatives like crypto in your retirement accounts? Now you can, with Alto CryptoIRA®.
Alto's CryptoIRA® is designed specifically for crypto investors by offering:
The tax advantages of an IRA account
Access to 80+ cryptocurrencies through their integration with Coinbase
Industry-leading security and simple, transparent pricing
With $10 investment minimums, invest in as much or as little as you want.
Get more out of your IRA. Learn more about Alto CryptoIRA® today.
MONEY TIPS
Money saving tips for takeout & delivery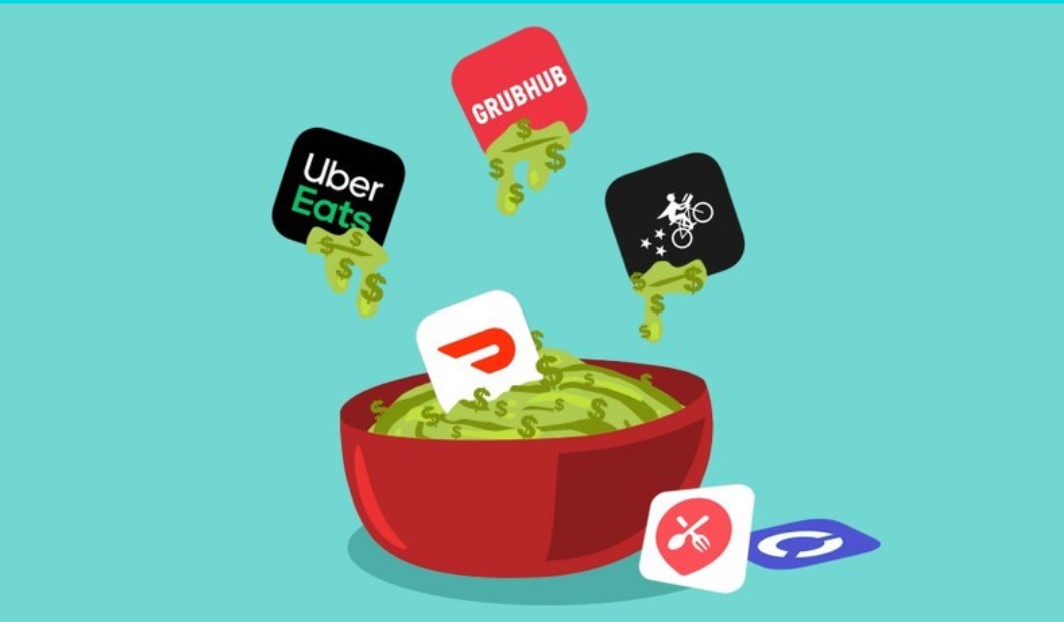 LA Times
Thanks to food delivery apps these days you can get your go-to meal at your favorite restaurant usually in less than an hour. And with the likes of DoorDash growing their revenue at over 219% year-over-year, it's safe to say our guilty convenience apps aren't going anywhere anytime soon.
Unfortunately, they're also an additional middle-man to your pizza order and that cost will inevitably get passed onto you.
So, here are a few tactics to save some of the cost:
Be ready for deals: Apps like DoorDash, Uber Eats and others often have limited-time flash discounts that could save you some money. Turning on your notifications for your favorite delivery app could consistently save you a noticeable amount on your tab. But, make sure spending more than you would normally just to save per the deal doesn't become a habit.
Go for alternatives: ICYMI, there are actually apps that sell food that would otherwise be thrown out and wasted, and it's pretty cheap considering the serving sizes. Apps like Too Good To Go, for instance, let consumers purchase a mixed bag of leftovers for anywhere from $4-6. Except, these are probably much better than your mom or dad's leftovers.
Forego the delivery and pick-up yourself: This is where most of your extra costs lie. Delivery fees and tips will quickly add up to make a $7 meal cost $20, and making purchases like that consistently will add up. If it's feasible, put on your walking shoes instead.
Order directly from the restaurant: Apps can be really enticing and too easy-to-use to put down. But be aware that restaurants may also be running their own separate promotions. Restaurants usually pay a portion of every app sale back to the app company, and so running their own promotions can help them keep more of their profits and stay closer to their best customers.
ASHU'S CORPORATE CORNER
Today's Movers & Shakers
Darden Restaurants (+3%) on solid revenue growth and an earnings beat
Blackberry (+7%) on narrower loss and higher revenues
Salesforce (+2%) raised their full-year revenue guidance
Joby Aviation (+5%), the air taxi firm, received an OW rating from Morgan Stanley
Roku (+2%) was upgraded by Guggenheim to a buy rating
This commentary is as of 5:52 am EDT.
📈 TRENDING ON FINNY & BEYOND
Answer: US's most popular drive-thru in 2021 is Burger King, according to Confused, a car insurance company, study over the last 12 months (Confused)
How to end the American obsession with driving (Vox.com)
Finny lesson of the day. With all the talk about driving and buying a car online, don't forget about car insurance. Here are a few power tips for those who already know a thing or two about it:

How did you like Finny's The Gist today? (Click to vote)
Finny is a personal finance education start-up offering game-based personalized financial education, a supportive discussion forum, and simple stock and fund tools. Our mission is to make learning about all things money fun and easy!
The Gist is Finny's newsletter to our community members who are looking to make and save more money, protect their finances and be their own bosses! Finny does not offer investment or stock advice. The Gist is sent twice a week (Tues & Thurs). The editorial team: Austin Payne and Chihee Kim. Thanks to Ashu Singh for Today's Movers & Shakers.
*Sponsors or advertisers offer unique consumer services. We're thankful for their sponsorship to enable Finny to offer free financial education. Here's our advertiser disclosure.
If you have any feedback for us or are interested in sponsoring The Gist, please send us an email to feedback@askfinny.com.