✨
The money illusion trap
The Gist
Happy Tuesday!
Can you guess which of the following hasn't kept up with inflation so far this year? a. college tuition, b. bacon, c. gas. Check the answer in the Trending section below.
Today we cover:
Following the trades of insiders, viable or not?
The money illusion trap
The science of saving more
INVESTING
Following the trades of insiders, viable or not?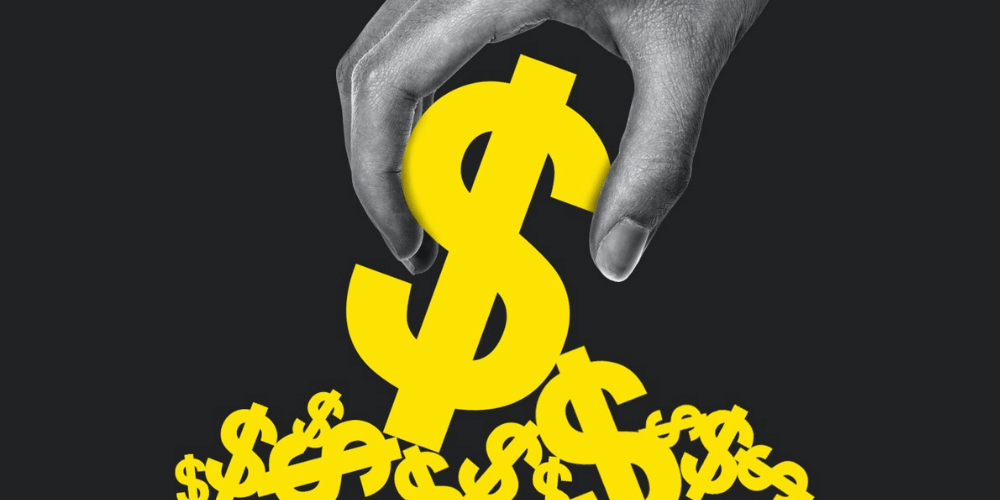 Trading by insiders is often villainized and presumed to be an illegal form of investing done by those who are privy to relevant, non-public information, but this doesn't have to be the case. In fact, insiders of a public company are allowed to buy and sell shares of the businesses that employ them as long as they file the transactions accordingly with the SEC.
This is done via a document dubbed "Form 4," which is of course just an appropriately cool name for such transactions. This information is publicly available through countless market analysis sites and the SEC website itself.
As the old adage goes, there are many reasons to sell stocks, but only one reason to buy them. And when investors catch wind of noteworthy insider purchase transactions, it only makes sense for our intuition to tell us that it seems like a bullish sign for the company. Many investors swear by following these inside transactions to gain insight into the companies themselves, but is it accurate?
So, here's the good: Data from 4,000+ insider trades spanning over 4 years showed that if you followed insider purchases, you would have consistently beat the S&P 500's returns in every time frame measured, lapping it by over +17% for the one-year limit, according to the newsletter, Market Sentiment.

Source: Market Sentiment
Okay, here's the less good: The number of trades that actually did make a positive return shows us another story here.
Insider purchase trades were less profitable in comparison to the S&P 500 on every timetable, with stocks traded after one year or more of being held having the lowest chance of being profitable.

Source: Market Sentiment
The takeaway: The odds of profiting by following insider trades may be lower than just buying into an S&P 500-based index fund (i.e., SPY, IVV or VOO). But, following the pattern of insider purchase and sell trades can be a telling reflection of the company and market sentiment more broadly.
☝️ On that point about the S&P 500, take this quiz if you want to learn more about it or just need a refresher:
ECONOMY
The money illusion trap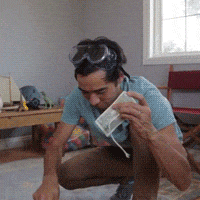 Giphy—Zach King
The value of money is always subjective to what it can buy, and what it can buy is constantly changing due to inflation and other market forces or unforeseen variables. Because of this, it's easy for many of us to fall into the money illusion trap, a perspective where we've been disillusioned into thinking we have more money than we truly do.
This can become an even bigger threat in times like these. While we experience elevated levels of inflation for a sustained amount of time, the value of our stuff may rise, but prices are rising right along with them.
Inflation and relativity
Suppose you bought a home for $200,000 and sold it two years later for $175,000. That's 12.5% less than what you paid for the property. Your neighbor who bought a similar home for $200,000, ends up selling it for $225,000, 12.5% more than what they paid for it.
So who got the better deal? Assuming that during the time you owned the home in this hypothetical example there was 15% deflation, you would end up with a 2.5% gain. Your neighbor, on the other hand, sold when there was 15% inflation, and therefore came away with a -2.5% loss. So the answer is: it depends.
And this is the difference between dollars and real dollars.
Applying this to your money
This is an economic bite that applies to everything money. Our homes, retirement accounts, income, and even insurance policies can be negatively impacted by this monetary illusion. It's okay though because we're here to help.
Mortgages: If for some reason you weren't already planning on it, go with a fixed-rate mortgage when you buy a home or decide to refinance. Rates might rise to curb inflation, but your monthly mortgage payment is bulletproofed against that.
Home insurance: If you're like many American homeowners, you've likely built up some equity over the last year. That's great until you realize your home is now valued at much more than what your homeowner's insurance policy covers. Make sure to re-up your policy and ensure you have enough coverage for what it would truly cost to rebuild your home.
Investing: If you're not someone who likes to invest actively, you could be most susceptible to your returns taking a hit. Earnings take a hit, stock prices often drop in concert with them. Inflation expectations staying high can also lead to the yield on any bonds you might hold to drop precipitously as well. Adjust accordingly.
Retirement: Planning for retirement years in advance is hard enough, but it's even more complex when we take into account inflation. Nevertheless, it has to be done, because failing to do so can lead to accidentally grossly underestimating the amount you need to retire. $50,000 today will not be $50,000 in 2050. It might be worth applying the rule of 72 when trying to do your calculating as well. And luckily we've covered that too.
SPONSORED BY VANTAGEPOINT SOFTWARE
Claim your free access to A.I. for traders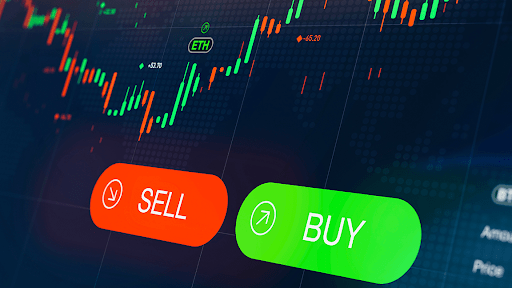 Until midnight tonight, Vantagepoint AI experts are giving 200 people like you FREE access to their exclusive live demonstration of the A.I. that's helped retail traders across the globe maximize their gains.
Not only does machine learning help you optimize your portfolio for the best opportunities, it also forecasts trend shifts up to 72 hours in advance so you can pull out of bad trades in time.
No more panic selling, guessing games, and going off intuition…artificial intelligence is the revolutionary technology that was built for accurate predictive forecasting.
Click here to gain free access and reserve your spot before it's too late.
MONEY TIPS
The science of saving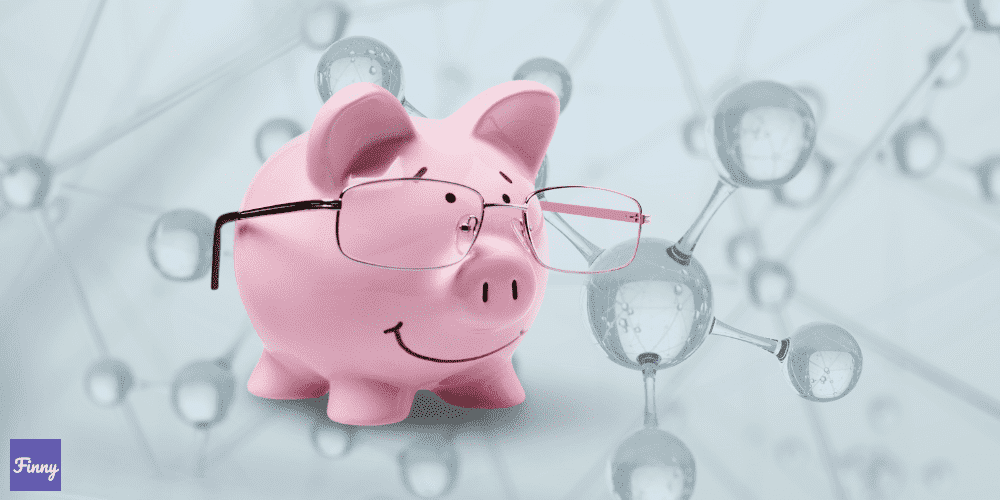 We're all born with innately unique neurobiology that plays a big role in the decisions we make, and ultimately the habits we eventually form. Money and saving are of course no exemption to this, and they often suffer the most when we form bad habits around it.
Luckily, you probably won't have to rewire your brain to start learning some new habits. In fact, habits can be formed in as little as 18 days, and that's plenty of time to start becoming a better saver.
The science of good saving:
Autopilot savings: Creating an automatic transfer into your savings account on a weekly or monthly basis is a fundamentally habitual step. It's the definition of a habit, and it doesn't even require us to do anything after the initial five minutes invested.
Think of money as time spent: Each time you consider making a purchase, convert that transaction total into the number of hours you'd need to work in order to make it back.
Substitute a bad habit with a good one: Let's face it, life would be boring without some bad habits. And it's oftentimes unrealistic to cut them cold turkey. Try what's called "substitution" instead. Example: Every time you make an Amazon order for a non-essential item, put $5 into your savings account.
Visualize achieving your goals: Whether you believe in manifesting or not, there's no doubt that visualizing yourself achieving your goals can serve as a source of motivation that propels you toward obtaining them. Savings is no exception and is something that can unlock a lot of possibilities for us once mastered.
📊

ASHU'S CORPORATE CORNER
Today's Movers & Shakers
This commentary is as of 9:01 am EDT.
🌊

TRENDING ON FINNY & BEYOND
Answer: College tuition & fees rose 0.6% on average annually over the last 12 months compared with a 3.2% increase in U.S. prices overall, according to the Bureau of Labor Statistics (Bloomberg)
Your Black Friday bargain is stuck somewhere in the Pacific (Bloomberg)
How to use habit-stacking to become financially free, from yours truly (Medium)
Finny lesson of the day. Since we covered the topic of market sentiment today, how about we review what shorting stock exactly means?

How did you like Finny's The Gist today? (Click to vote)
Finny is a personal finance education start-up on a mission to make your money work for you. We offer a personalized learning experience through bite-size, jargon-free lessons, money trends & insights and investing tools.
The Gist is Finny's twice a week (Tues & Thurs) newsletter covering personal finance & investing insights and money trends. Finny does not offer investment and stock advice. The editorial team: Chihee Kim, Austin Payne. Ashu's Corporate Corner is brought to you by Ashu Singh.
*Sponsors or advertisers offer unique consumer services. We're thankful for their support as we work to make financial education accessible and easy to as many people as possible! Here's our advertiser disclosure. If you're interested in sponsoring The Gist, please email us at partnerships@askfinny.com.
If you have any feedback for us, please send us an email to feedback@askfinny.com.
Calling all personal finance creators and writers
Would you be interested in writing Finny Bites, fully attributed to you? If so, we want to hear from you: send us an email and we'll be in touch!