☝️
The point of stablecoins
The Gist
Happy Thursday. Take a guess at the number of people in the world who have bought or sold crypto as of June 2021, according to BofA: a. 51 million, b. 221 million, c. 1.1 billion. Check the answer in the Trending section below.
Here are the money topics for today:
Stablecoins—the bridge between crypto and fiat
Rebalancing your portfolio is a good habit
Talking to your parents about their retirement plans
FYI, last chance to fill out this survey from yours truly—it should take only a few minutes of your time. We're giving away $50 Amazon gift cards to two randomly selected respondents tomorrow. We're grateful for the feedback 🙏!
CRYPTOCURRENCY
Stablecoins: The bridge between crypto and fiat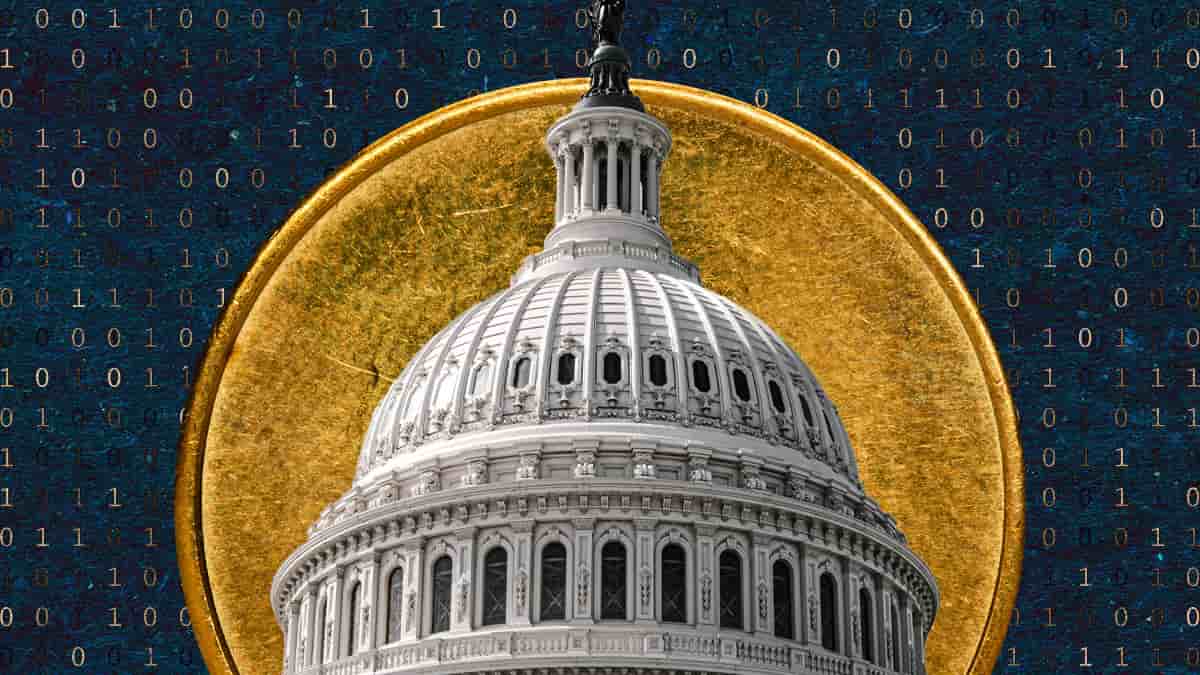 Cryptocurrency can be confusing, even to the veterans, but especially if you're just getting started. There's a lot of technology, new terms and overall novelty to this emerging asset class, so it's very easy to overlook some of the most important parts of it.
Depending on how deep you are into the crypto sphere, you may not have even heard the term 'stablecoin.' It's an easily overlooked aspect of the crypto world, but it plays an important role nevertheless.
What are they?
Stablecoins are cryptocurrencies run on blockchains apparently tied to the value of "stable" reserve currencies, usually the US dollar, or exchange-traded commodities like gold or silver.
That means their value is pegged to the specific stable reserve asset it's tied or collateralized to. In that way, stablecoins are like the bridge between cryptocurrency and their reserve assets.
Crypto still has the inherent issue of being volatile, and stablecoins set out to solve that problem, just like their name implies.
Ultimately, this provides both the instant transaction speed and privacy of crypto while accomplishing the stability and backing of reserve assets.
Some of the most well-known stablecoins in the US are Tether, USDCoin, Binance USD, Dai, and others with an aggregate market capitalization of more than $100 billion.
There's an inherent risk though. A large majority of such coins are backed by companies or organizations that claim to have every invested dollar backed by fiat currency or assets with the equivalent value. Yet there's no way to know with any certainty what the companies are actually holding.
And none of these coins are regulated like a national currency or exchange-traded commodities.
Are they for you?
Today, stablecoins aren't really meant to be an investment or used as such. They're a value holder that serves as a substitute for USD or any other fiat currency you might've used otherwise. Just like NFTs are usually bought with Ethereum, stablecoins are for purchasing crypto or holding cash in a wallet.
They can be a viable option for users whose traditional currency tends to be volatile, for those who need to transfer money between exchanges or wallets, or simply to store some funds on an exchange on standby for periods between investments. Crypto traders usually keep their money in stablecoins invested on a crypto exchange in between crypto trades to avoid paying the high fees to cash out.
Thought for the road
The SEC is looking to start regulating the cryptocurrency industry more heavily. Whether that's good or bad is not for us to decide, but despite their seeming innocence, stablecoins won't likely be exempt from this audit.
In pursuit of this, the White House has actually formulated a couple specialized, Treasury-led committees to look into these coins, and they seem to be planning to recommend that the Financial Stability Oversight Council (FSOC) consider whether or not stablecoins pose a broader financial risk.
While this is all up in the air at the moment, regulation to some extent seems all but certain.
₿ Need a review of the basics of cryptocurrency? Look no further:
INVESTING
Rebalancing your portfolio is a good habit
Rebalancing your portfolio is like getting your tires balanced. Just as you'd want to wear your tires evenly at all times to get the most life out of your car, the same logic applies when it comes to rebalancing your portfolio. And if you own stocks, bonds, mutual funds, or ETFs in any combination within your retirement or taxable accounts, rebalancing applies to you.
The point of rebalancing is to basically keep your portfolio allocations and risk levels you initially set in check. For example, say you had a portfolio that was 50% stocks and 50% bonds. Let's say that over time and given the hot market, your portfolio shifted to being 75% stocks and 25% bonds, which is a lot riskier than how you started out. What happened here is that stocks outperformed bonds and overtook a larger percentage of your portfolio.
Your risk preference and ideals for where you want your money to sit are personal based on your unique financial situation and goals. There's no one right way to do it. That being said, here are a few things to know before digging in.
How often you rebalance is, unironically, a balancing act ⚖️. Becoming obsessed with rebalancing your portfolio any time you see the numbers tick a bit further than you're comfortable with is distracting and potentially costly. The opposite can be said about just letting it ride without action. Like Aristotle said, somewhere in the middle lies virtue. If you don't know where to start, pay attention when your allocations are off by at least five percentage points; and if your weights are off 10 points or more, it may be time to act.
It's a good time to diversify 🕰️. Gaining a lot in one area of your portfolio also means you've got a lot to lose in one area of your portfolio. Especially as you near retirement, it may be time to diversify and lock in some gains, reallocating them to more friendly, less volatile asset classes.
Clear out some of your losers 🧹. It may be time to dump some of your losing investments in your taxable account to realize capital losses. You can then use those losses to offset gains elsewhere in your portfolio. If you have more losses than gains, you can deduct as much as $3,000 of loss towards your ordinary income. If you've got more than $3K of losses, bank them to use in future years.
📚 Refresh on what it means to rebalance your portfolio and why you should do it:
SPONSORED BY YIELDSTREET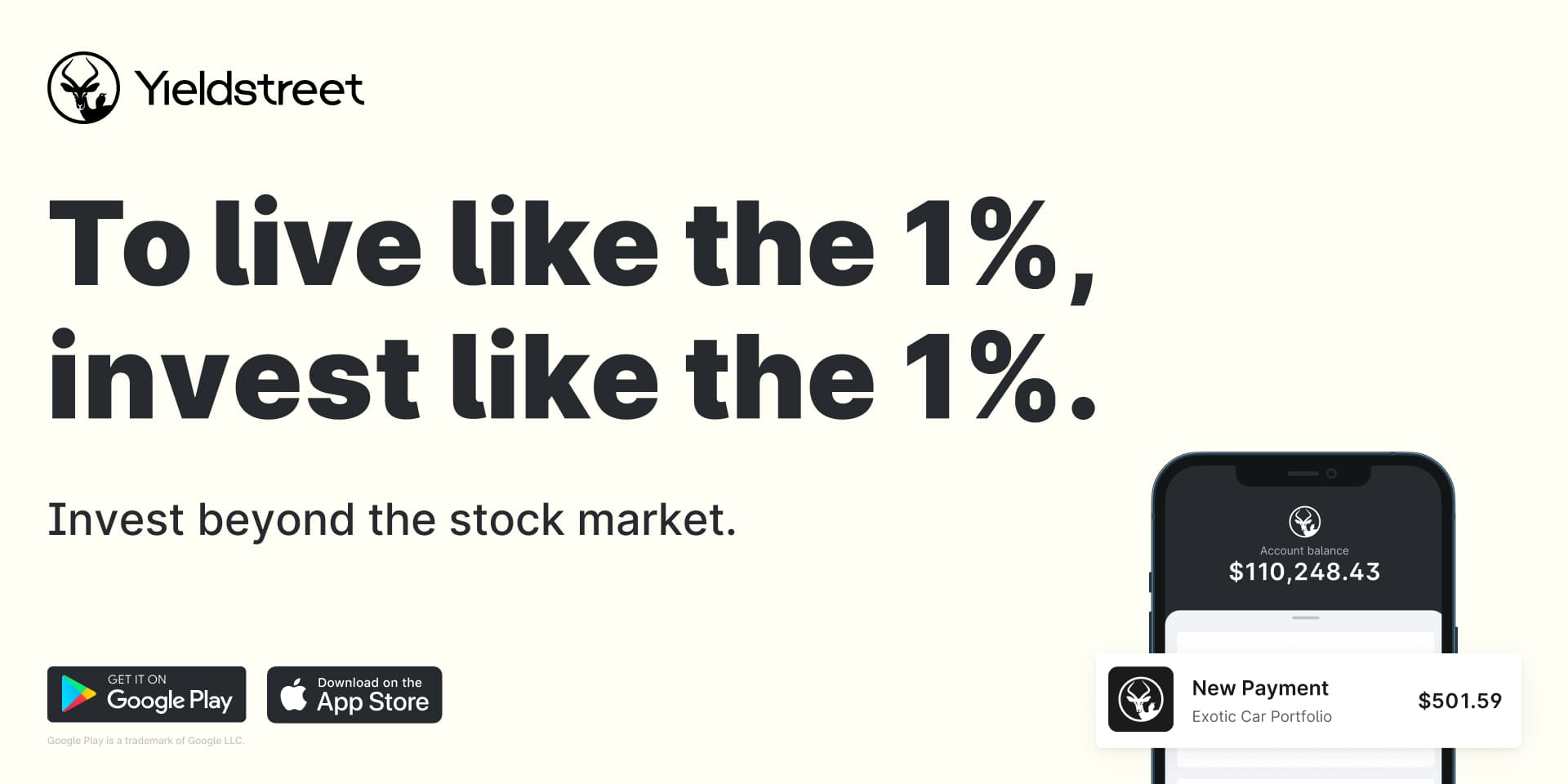 America is getting back to work. Wages are rising and asset prices are increasing, but interest rates remain at record lows with supply chain shocks disrupting markets left and right. With so much change happening around us, why would you stick to the investment strategies of yesteryear?
Enter Yieldstreet. Yieldstreet allows you to invest beyond the stock market with an evolving marketplace of alternative investments.
Invest in real estate, art, supply chain finance, legal finance, and more. Investment minimums start at just $500, aligning with Yieldstreet's mission to make alternative investing accessible for everyone.
Their community of 300,000+ members has invested over $2B on the platform, earning over $160M in interest and counting.
Here's the kicker: target annual yields typically range from 3%-18%, allowing you to shift into leisure mode while your money is positioned to work overtime.
FAMILY PLANNING
Talking to your parents about their retirement plans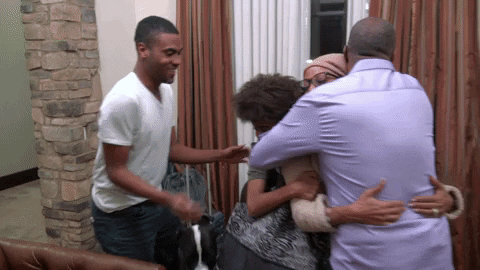 A surprising number of boomers are still financially unprepared for retirement, even despite holding the largest portion of wealth. Per data from the 21st Annual Transamerica Retirement Survey, golden years savings average about $202,000 amongst this generation, and 45% have none saved at all, which leaves them largely short of the mark. (Check out this prior Gist for ballpark figures.)
In a 2019 poll, 73% of Americans said they'd never had an in-depth financial talk with their parents. So, it might be time to step up and have a conversation with your parent(s) about their finances.
A few guidelines on approaching this subject:
Proceed with care: If you're broaching the topic of finances with your parents, it's important to come at it from a loving perspective, not a condemning one. The objective of opening up this dialogue should be to help them progress, not lament any of their missteps.
Offer advice: Chances are if you're considering this, you may be more knowledgeable about investing than your parents. Offering advice to point them in the right direction is a good first step, and perhaps the best thing you can do for them.
Be consistent and supportive: We can't expect our parents to drop everything and follow our suggestions. In some cases, it might take some time and persistence on your part. That's part of the process, and keeping your altruistic demeanor throughout is key.
ASHU'S CORPORATE CORNER
Today's Movers & Shakers
This commentary is as of 9:10 am EDT.
📈

TRENDING ON FINNY & BEYOND
Answer: 221 million people have bought or sold crypto as of June 2021, according to Bank of America's recent survey on Digital Assets. Btw, this is up from 66 million as of May 2020. (BofA survey "Digital Assets Primer: Only the first inning")
💡 If estate planning is on your or your parent's mind, check out Trust & Will*—they make the process of setting up your will, trust, or nomination of guardianship as simple as possible. (Trust & Will)
🙌 Record number of women opening retail investing accounts. (Yahoo)
₿ Jaime Dimon, CEO of JP Morgan, thinks Bitcoin is worthless. Here are his many bitcoin moments of regret, in one chart. (MarketWatch)
✨ Finny quiz of the day. If you're rebalancing your portfolio or even trading more, please beware of the wash sale rule. Review the gist of it here:

How did you like Finny's The Gist today? (Click to vote)
Finny is a personal finance education start-up offering game-based personalized financial education, a supportive discussion forum, and simple stock and fund tools. Our mission is to make learning about all things money fun and easy!
The Gist is Finny's newsletter to our community members who are looking to make and save more money, protect their finances and be their own bosses! Finny does not offer investment or stock advice. The Gist is sent twice a week (Tues & Thurs). The editorial team: Austin Payne and Chihee Kim. Thanks to Ashu Singh for Today's Movers & Shakers.
*Sponsors or advertisers offer unique consumer services. We're thankful for their sponsorship to enable Finny to offer free financial education. Here's our advertiser disclosure.
If you have any feedback for us or are interested in sponsoring The Gist, please send us an email to feedback@askfinny.com.
Calling all personal finance creators and writers
Would you be interested in writing Finny Bites, fully attributed to you? If so, we want to hear from you: send us an email and we'll be in touch!