👩🏽‍🏫 They deserve better
Happy Tuesday everyone! Here are the money topics we'll cover today:
Building a nest egg. Our teachers and nurses deserve better.
Is a side hustle for you? The mindset of successful side hustlers.
Proofing your investments amidst the meme stock revolution.
Check out our money-saving "tip of the day" from a member of Finny's own community below!
RETIREMENT PLANNING
Our teachers and nurses deserve better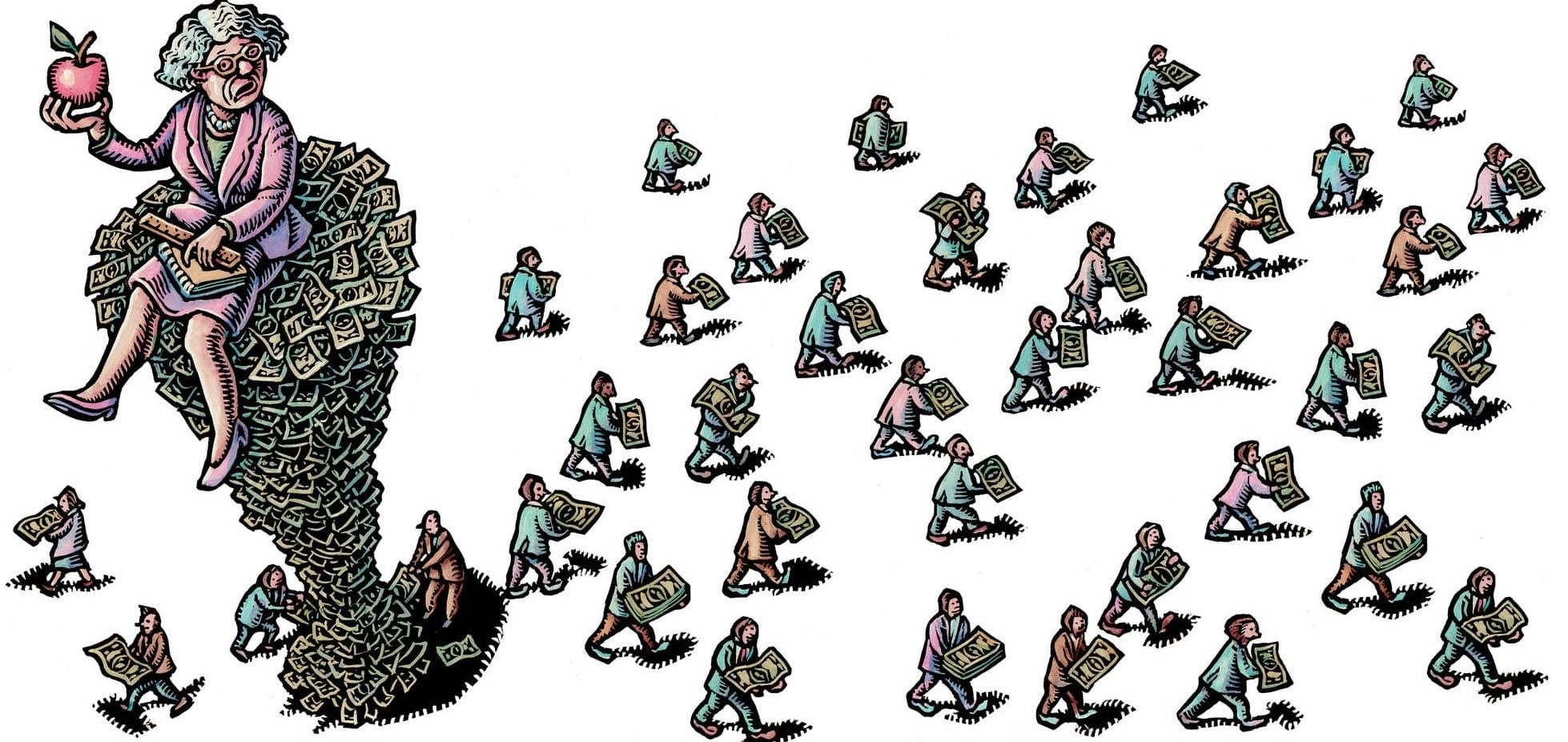 Lisa Haney
In the last year, we've gone through a hell of a lot. We've all witnessed the special teacher who worked double-time while spending their own money to get their students learning and engaged online, or the nurse who consistently put others' health ahead of their own.
And while it's often said that no one becomes a teacher or a nurse to get rich, there's no reason why they shouldn't be able to retire with dignity after years of service to their communities.
The good news is that teachers and nurses who work in the public sector get access to a workplace retirement savings plan called a 403(b), which looks like the 401(k) for private sector employees. Contributions are automatically deducted pre-tax from their pay, and their money grows tax-deferred until it's taken out in retirement.
But there's a big downside to 403(b) plans...
And it's the investment options. Teachers and nurses often must select from a confusing menu of options, and their choices are often overloaded with insurance products like annuities that have low returns and high fees. Some insurance companies go as far as charging 120 basis points for an S&P 500 index fund offered within the 403(b)!
120 basis points means that for every $1,000 invested, $12 goes to the fund issuer every year. That may not sound so bad (I mean, a sandwich costs you this much!), but bear in mind that the best-known S&P 500 funds in the industry cost only 3 basis points. And remember, investment expenses are cumulative and compounding!
What's the long-term impact of high expenses? The Securities and Exchange Commission (SEC) released a bulletin reminding investors that a 100 basis-point fee can reduce a $100K portfolio earning 4% a year by almost $30,000 compared to a 25-basis-point fee over a 20-year period.
But that's not the worst. Some 403(b) plans offer only variable annuities with high "surrender fees," a charge incurred if you sell an annuity within the first six to eight years after purchase.
To add insult to injury, annuity-based 403(b) plans that are not subject to federal protections can also have annual fees as high as 250 basis points. At that cost basis, one should consider alternatives.
So what should you do if you're stuck with a bad 403(b) plan?
Choose the lowest-cost investment options you have within the 403(b) plan. If your 403(b) contains annuities and mutual funds, go with the latter, since mutual funds are almost inevitably cheaper than annuities.
You don't have to invest all of your retirement money into a 403(b). Invest some of your retirement contributions into an IRA. Within an IRA you can invest in a much wider universe of funds, including low-cost ETFs, instead of only select mutual funds and annuities.
Lobby your employer benefits department to add more low-cost investment options to the 403(b) plan or to switch to a 401(k) plan. This may be an uphill battle, but one worth fighting for. After all, with so many low-cost options, the fee impact over decades is just too big to ignore!
Use technology to make smarter investment choices within your retirement plan. Products like blooom help you select the best low-cost funds and set the right allocation among investment choices, so you're optimizing the return for your investment time frame and risk profile.
Want to brush up or learn more about common retirement plans offered at work? Take our bite-sized quiz-based lesson:
💸 MONEY SAVING TIP OF THE DAY
"Try a no-spend challenge for one month."
If you're not sure where all your money is going or you need to wipe out some debt, try cutting down your expenses as much as you can for one whole month. No-spend means cutting out "nice to haves" from your spending across all categories. This could be a great financial exercise!
It may also be easier to stay focused on your goal if it's game- or challenge-based. Hold yourself accountable by inviting family members or friends to join in. To make things more fun and motivating, consider a fun (and affordable!) reward at the end of the month.
Thanks to @Trevor330 on Finny for this tip! Share your money-saving tips in our discussion forum and we'll feature one of them in our next issue!
SIDE HUSTLE
The mindset of successful side hustlers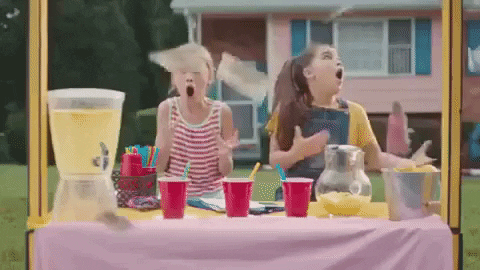 Giphy
You may have read about this 28-year old who turned his college side hustle into a $1.3B unicorn backed by Jeff Bezos and thinking, "Darn it, I should start something now!"
Side hustles are the thing to consider these days: an astounding 70% of Americans want to pursue a side gig for additional income, according to CNBC. And they can be extremely fulfilling, especially since it usually doesn't take a lot of money to get started.
If you are considering a side hustle, here are a few pointers to make it a success:
🍋 Choose something you're passionate about. The only way you'll be able to fearlessly pursue your side hustle and continuously invest time in it is if you choose something you truly love. After working a 40-hour week, plus family obligations and errands, you'll need to carve out time for a side hustle. All that can be draining. Side hustling requires passion to keep you motivated.
🍋 Play the long game. Side hustles rarely become overnight successes. It takes patience, practice and perseverance to reach your goals. As you grow your business, invest back in it and develop processes & tools that will help you scale it and save you time.
🍋 Forego your fears. When you're starting out, it's normal to be a little fearful. Worrying about making mistakes or wondering if your services are truly worthy is normal. To push your fears aside, you need to be aware of them and bold enough to experiment and learn from failures.
Remember, it's never productive worrying about something that may or may not happen in the future. If things go really poorly, it's probably nothing like the worst-case scenario you've been playing over and over in your head.
So do you think a side hustle is for you?
To find out the answer and learn some helpful stats, check out our bite-sized, quiz-based lesson:
INVESTING
The meme stock revolution & proofing your investments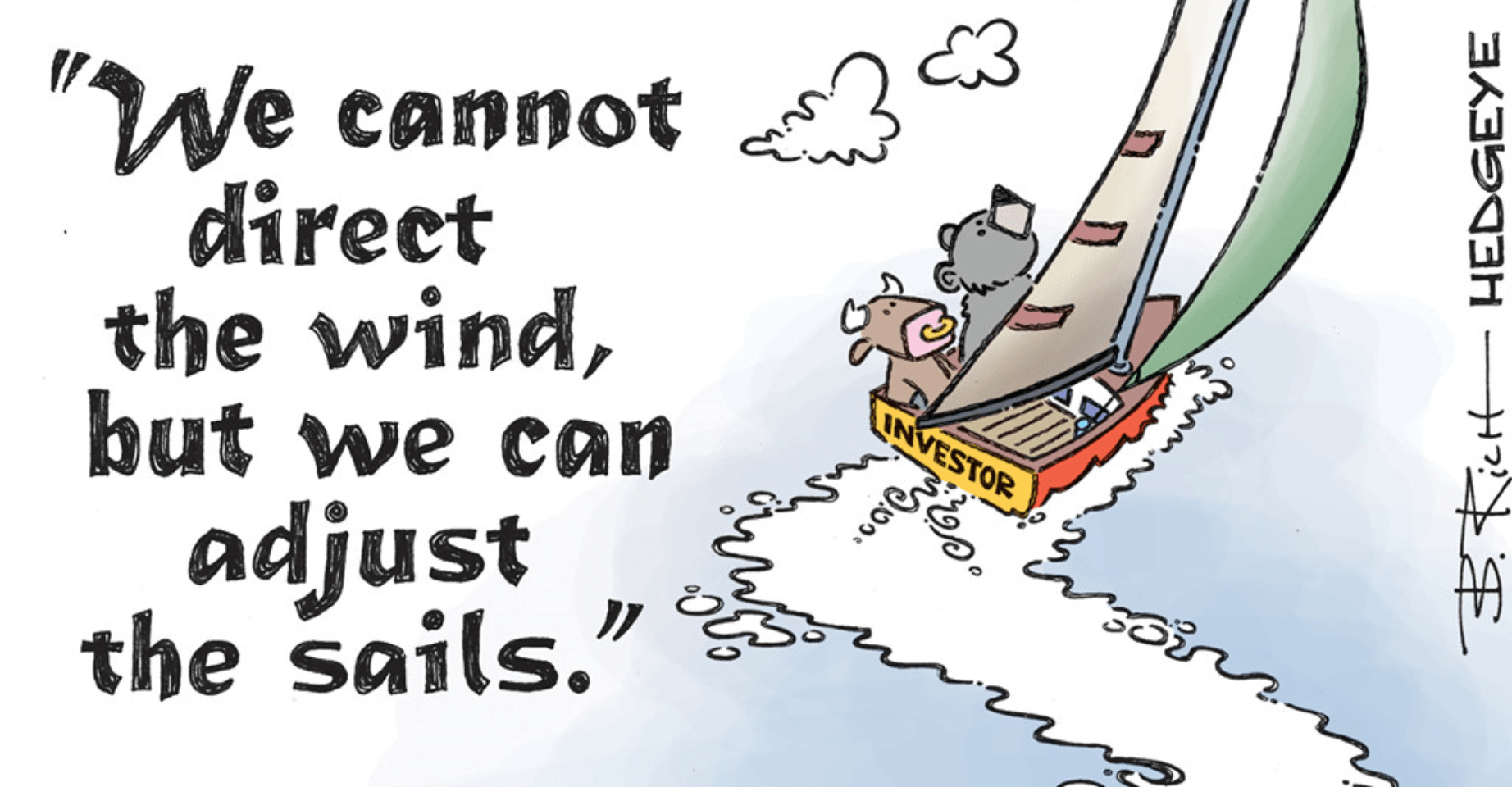 Hedgeye
It's been fun watching the latest stock investing episode of David vs. Goliath. The retail frenzy that erupted as everyday investors flooded into names like Gamestop and AMC became emblematic of the rise of the retail investor.
In such circumstances, FOMO inevitably kicks in. Your rational brain tells you to stay out of those risky bets, but your greedy alter ego dreams of winning big and shooting for the stars like there's no tomorrow.
As this movement stimulates your curiosity and interest in meme stocks (or ETFs), the one thing that's clearly missing about these newly popular securities is education.
Here's a quick plug for Finny's own investing tool, Finnyvest, where you can get an unbiased, rules-based bull- and bear-case analyses of US stocks and funds. Rules-based in key—as the same criteria are applied to all stocks (or funds)—so you know you're not getting just another person's opinion. The Finny Score then tallies up the bull- and the bear-case using a simple scoring methodology between 0 and 100.
Sizing up the pros and cons of a single investment is an important first step, especially when you 'fall in love' with a stock. Investment mistakes can be costly, and a splash of cool water, i.e., getting an unbiased view before making any trades, can save you some heartache.
Try Finnyvest for free for 7 days, and get 20% off the regular price ($80 charged annually). Offer valid through the end of February.
✨ TRENDING ON FINNY AND BEYOND
Women & Money (Latest article by Ilene Slatko, Founder of DSS Consulting)
All Your Covid Tax Questions, Answered (WSJ)
Considering a side hustle but not sure where to first look? (Steady app)
How did you like Finny's The Gist today? (Click to vote)
Finny is a personal finance education start-up offering free, game-based personalized financial education, a supportive discussion forum, and simple stock and fund tools (aka Finnyvest). Our mission is to make learning about all things money fun and easy!
The Gist is Finny's newsletter to our community members who are looking to make and save more money, protect their finances and be their own bosses! It's sent twice a week (Tues/Thurs).
Sponsors are mission-aligned partners that offer unique and valuable services at little to no cost for our users. We only feature those partners we love using ourselves. And we're thankful for their sponsorship to enable Finny to operate! Here's our advertiser disclosure.
If you have any feedback for us, please send us an email to feedback@askfinny.com.
Copyright © Finny 2021. All rights reserved.
736 Paloma Ave, Burlingame CA 94010