📈
Warren Buffett's recent moves & the takeaways
The Gist
Happy Tuesday. Before jumping right in, can you guess what is the largest holding in the S&P 500 index as of close yesterday? a. Tesla, b. Berkshire Hathaway, c. Microsoft. Follow the 🌊 below for the answer.
Here are the investing topics for today:
The bond market barometer
Bitcoin or Ethereum—things you should know
Buffett's big bets and the takeaways
INVESTING
The bond market barometer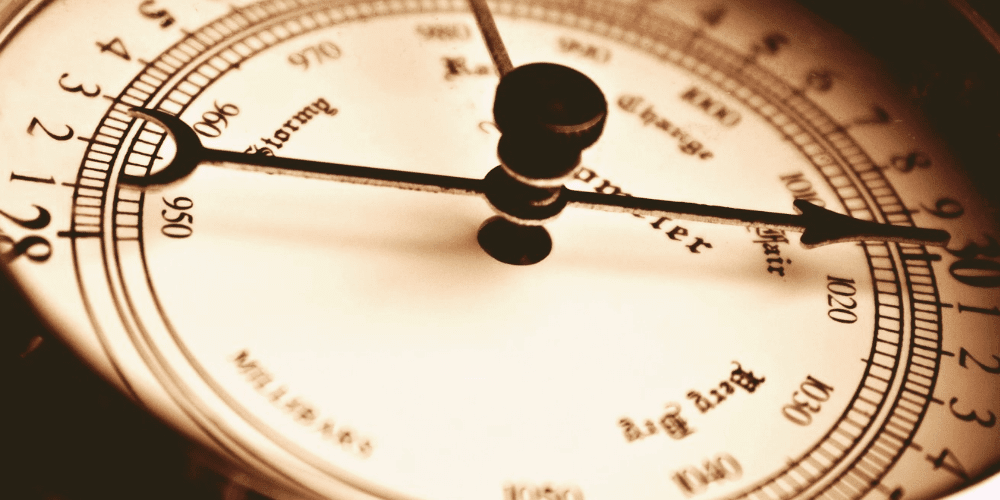 If you feel like you've heard enough about bonds in 2021 and couldn't think of a more boring investing topic even if you tried, well, the story around them is back. And that's because they're oftentimes viewed as a barometer of the broader economy.
Remember bond yields fall as their prices rise. The more buyers or increased demand for bonds results in rising prices—and falling yields. So when the yield on the 10-year Treasury moves upwards (as it has for the past few weeks), investors are demanding more in return for holding onto those bonds.
Bonds are also subject to interest rate risk, and when the time comes for the Federal Reserve to raise rates, bond prices may fall. Currently though, if the Fed keeps interest rates this low while bond yields keep rising, you can welcome inflation for a longer than expected stay.
What the bond markets are telling us now
After a pretty red September for indices across the board, the market has since found new hope in the short-term by way of postponing the US debt crisis and some pretty solid earnings reports. However, many analysts are warning that this utopia might be brief.
The problem is not that bond yields are rising so high that they're pulling investors away from the equity markets. Instead, it's the fact that the markets continue to rally as rates stay low.
Other noteworthy implications
Tech stocks will be tested: Because these high-growth companies often depend on outside financing to meet their goals, rising bond yields mean that borrowing costs are rising too. Tech stocks that have boomed, thanks to cheap borrowing rates, in particular, will be tested. Overvalued stocks and complacency are a continued risk for this bull market, so keep an eye on an index like the Nasdaq 100 when bond yields rise.
The upside: This isn't your classic situation where high yields can dissuade investors from buying high-priced stocks, but a unique situation where bond yields are already incredibly low (albeit inching upwards), and stocks keep flying higher, so where is the upside?
The takeaway. Combining all of this with the fact that economic growth is decelerating and the impending tapering to come, we have a recipe for a potential showdown for certain stocks and sectors. It's uncertain if and when the market will undergo a correction or how deep it will cut, but investors should be aware of the looming threats to the companies they're either holding or looking to buy. Tapering, elongated inflation, apparent prolonged supply chain issues and more seem to be closer at hand than ever.
⚙️ Need a bite-sized refresher on how bonds work?
CRYPTOCURRENCY
Bitcoin or Ethereum—things you should know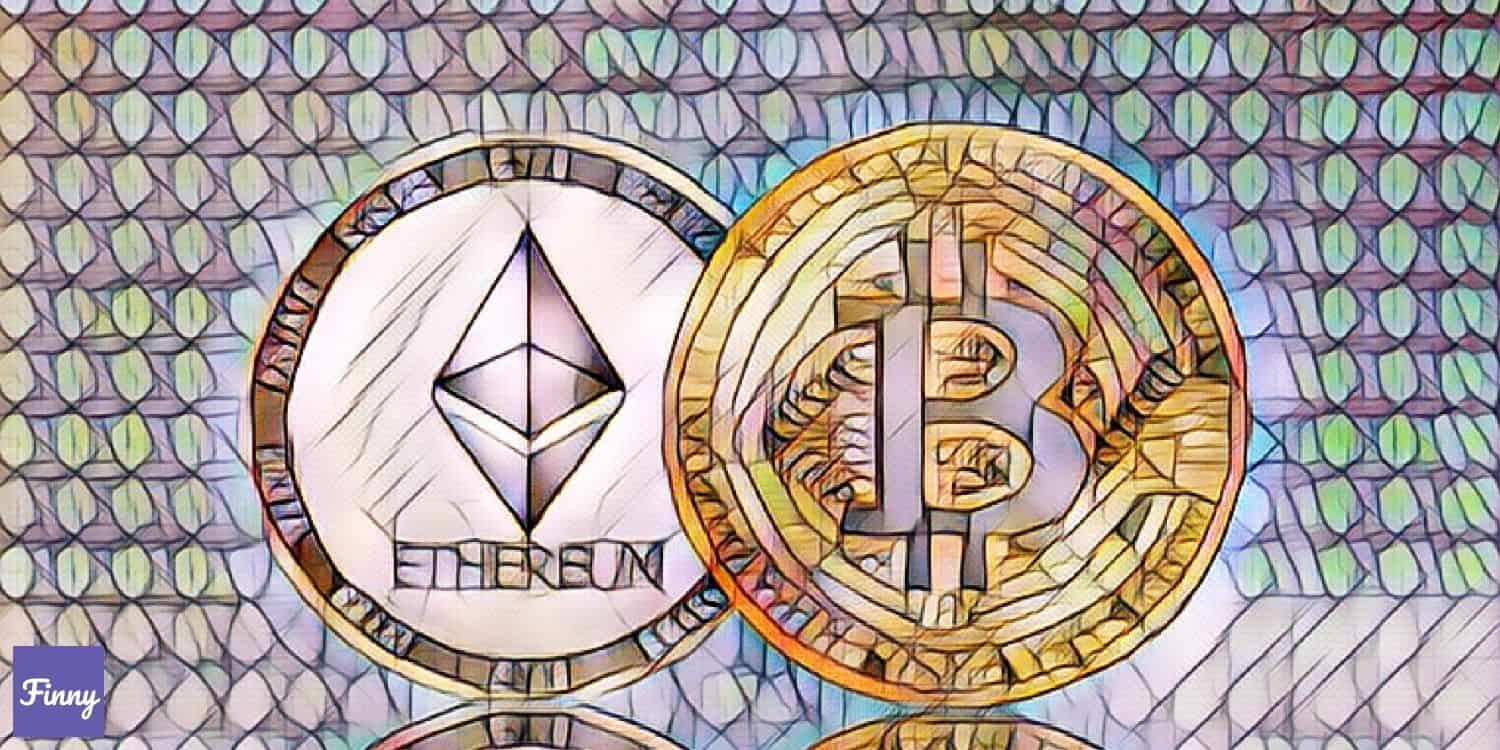 Bitcoin and Ethereum have been the two top dogs in the world of cryptocurrency for the last few years, and it seems likely to remain this way for the foreseeable future. For the typical investor though, it can be understandably confusing as we get acclimated to a new asset class and decide where to invest.
These two coins are the starting place for most who decide to venture into crypto, and for good reason. Despite their similar status, each of these projects maintains some big differences and you should know about those before diving in.
The overview
Bitcoin has been likened to gold and other commodities as there's a finite number of Bitcoin to be had⁠—21 million Bitcoins to be exact. And despite its initial lofty goal of becoming a decentralized currency for the world to use, it currently lacks some of the infrastructure to make that feasible. The $BTC network processes about 4.6 transactions per second, while Visa alone does 1,700. But for now, believers see it as a store of value.
Ethereum is different. To put it in the simplest terms, it's a complex software that allows other developers to build new applications and projects on the platform. Developers have to buy and pay fees to the network in $ETH coin itself, further betting on the future value and usability of the network. That's exactly why some experts compare investing in Ethereum to investing in a tech company.
Noteworthy snippets to know
Both are volatile as all crypto is. In the past six months, Bitcoin price has ranged from $30K to $65K+. The same applies to $ETH, with prices ranging from $1.8K to $4.5K+.
Ethereum has more uses. Many will argue that if Ethereum maintains its dominance, the upside is greater than Bitcoin's simply due to its functionality and usability as $BTC is viewed as more of an asset for now. Bear in mind that most NFTs are based on $ETH.
There's no right coin to buy: A good portion of crypto connoisseurs seem to advise newbies to simply split the difference and invest in both. This is a fairly sound idea with a noble purpose. Exposure to both coins allows you a collective, yet diversified amount of upside in these two leaders of the crypto world.
🔗 Related lesson:
SPONSORED BY VANTAGEPOINT SOFTWARE
Revolutionize the way you trade stocks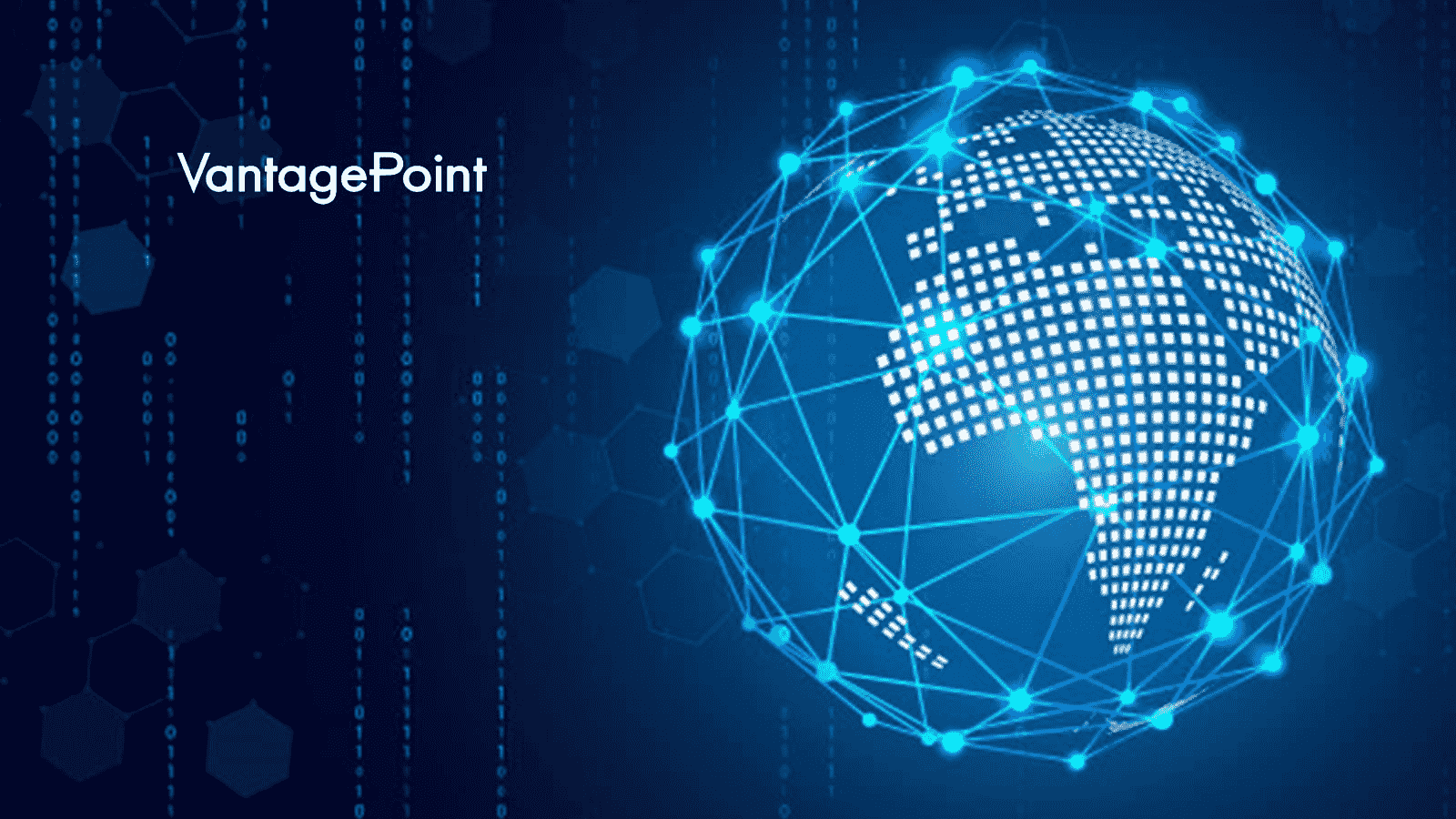 Created by trading software pioneer Louis B. Mendelsohn, VantagePoint forecasts stocks, futures, forex, and ETFs with remarkable proven accuracy of up to 87.4%.
By harnessing the pattern recognition and forecasting capabilities of 'deep learning' Neural Networks, the most advanced form of Artificial Intelligence, VantagePoint offers traders a proven trading software to make their target market forecasts.
Access to precision forecasts for over 2,300 stocks, ETFs, futures, forex pairs, and cryptocurrencies.
Learn to spot trend reversals 1-3 days in advance and optimize your entry and exit timing.
Find opportunities in minutes-take control and free up your time spent trading.
Reserve your seat for a complimentary live demonstration today!
INVESTING
Buffett's big bets and the takeaways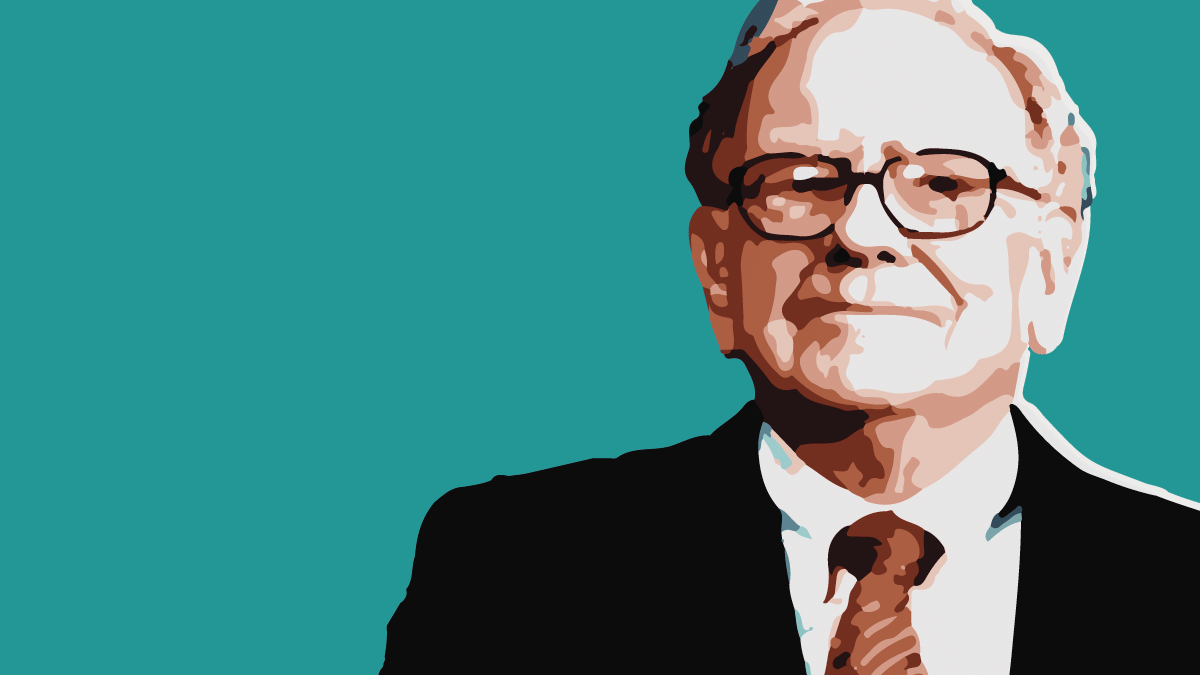 Warren Buffett is one of the most famous investors of all time, and for good reason. Because of this, we still cling to his every word of advice and add it to Buffett's stock market gospel seemingly every time he speaks, or in this case, rebalances his holdings.
Berkshire Hathaway reported earnings recently, and investors have taken note hoping to gain some ideas for their own portfolios perhaps.
So here are the quick takes from Berkshire's recent moves:
The 4 cornerstones: Just 4 stocks make up about 70% of their portfolio. Those 4 companies are American Express, Apple, Bank of America, and Coca-Cola. Not diversified enough for you? Maybe take some notes on the sectors these businesses span and the fundamentals that are behind each one that led Buffett's firm to this level of conviction.
Cutting weight: Berkshire sold over $2 billion dollars worth of stocks in Q3, which is almost double their Q2 numbers. Could this be a seasonal approach, or just preparing for times ahead by taking profits?
Cash heavy: In light of their selling spree, they've continued to go cash-heavy adding to their already well-stocked vault, which now tops $149 billion. Buffett says he's prepared to go all-in on the right opportunity with up to $80 million.
📊

ASHU'S CORPORATE CORNER
Today's Movers & Shakers
Pfizer (-1%) has agreed to license its Covid-19 pill to UN-backed Medicines Patent Pool royalty-free to expand low-cost access
Rackspace (+8.3%), the cloud computing firm, beat on profits and revenues
Axon Enterprise (+23%), the maker of tasers, body cameras and other policing equipment, reported better than expected quarterly results
Royalty Pharma ($RPRX) up +7% after news that Berkshire took a $475 million stake
Home Depot (+1%) on better than expected same-store sales
Walmart (+2%) for beating on revenue and profits
Advance Auto Parts (-2%) mainly because the firm said it's seeing higher than expected headwinds from inflation
Diageo (+2.4%) on stronger than expected results
Lucid (+6%), the EV maker, reported 17K reservations for its sedan (up from 13k in the previous quarter)
This commentary is as of 9:07 am EDT.
🌊

TRENDING ON FINNY & BEYOND
Answer: It's Microsoft ($MSFT) at 6.4% of the S&P 500 index. Here's a list of all 500+ companies represented (Slickcharts)
Who is Satoshi Nakamoto? (Coinbase)
Novo* is a business banking platform built for today's business owners. Since launching their invite-only release, freelancers, startup founders, and small business owners alike have been opening business checking accounts in minutes, securely and easily with no minimum balance requirements. Plus you can get great perks with them like 3 months free Gusto and $20,000 in fee-free card processing with Stripe.
Finny lesson of the day—A bite-sized review of exactly is the S&P 500 index:
How did you like Finny's The Gist today? (Click to vote)
Finny is a personal finance education start-up on a mission to make your money work for you. We offer a personalized learning experience through bite-size, jargon-free lessons, money trends & insights and investing tools.
The Gist is Finny's twice a week (Tues & Thurs) newsletter covering personal finance & investing insights and money trends. Finny does not offer investment and stock advice. The editorial team: Chihee Kim, Austin Payne. Ashu's Corporate Corner is brought to you by Ashu Singh.
*Sponsors or advertisers offer unique consumer services. We're thankful for their support as we work to make financial education accessible and easy to as many people as possible! If you're interested in sponsoring The Gist, please email us at partnerships@askfinny.com.
If you have any feedback for us, please send us an email to feedback@askfinny.com.
Calling all personal finance creators and writers
Would you be interested in writing Finny Bites, fully attributed to you? If so, we want to hear from you: send us an email and we'll be in touch!